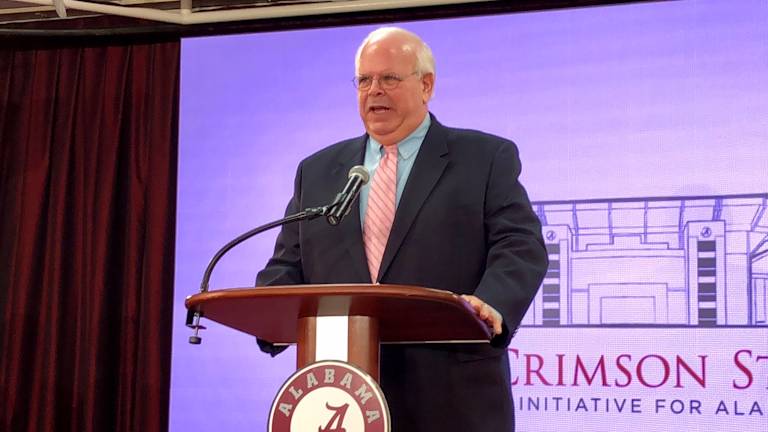 All Things Bama Podcast: Announcer Eli Gold and Alabama's Oldest Living Quarterback
Eli Gold, longtime broadcaster and voice of the Crimson Tide, and Marie Fikes Carastro stop by to talk about their connections to Alabama and share fond memories on this week's All Things Bama
Eli Gold, longtime broadcaster and voice of the Crimson Tide, and Marie Fikes Carastro stop by to talk about their connections to Alabama and share fond memories on this week's All Things Bama
Cure the bye week blues by listening to the week's episode of the All Things Bama Podcast. 
Host Tyler Martin is joined by Eli Gold, the legendary voice of the Crimson Tide Radio Network. Gold talks about his 30-year career with the team, his most memorable calls, and much more. 
Our second guest on the show is the Crimson Tide's oldest living quarterback, Marie Fikes Carastro. Christopher Walsh interviews her as she chats about her time in Tuscaloosa and playing in school's Honey Bowl, a football game between female students. 
Gold's interview runs from the 0:47 mark until 38:07 and Carastro's will  follow, concluding the episode. 
The All Things Bama Podcast is now available on Spotify and Soundcloud.