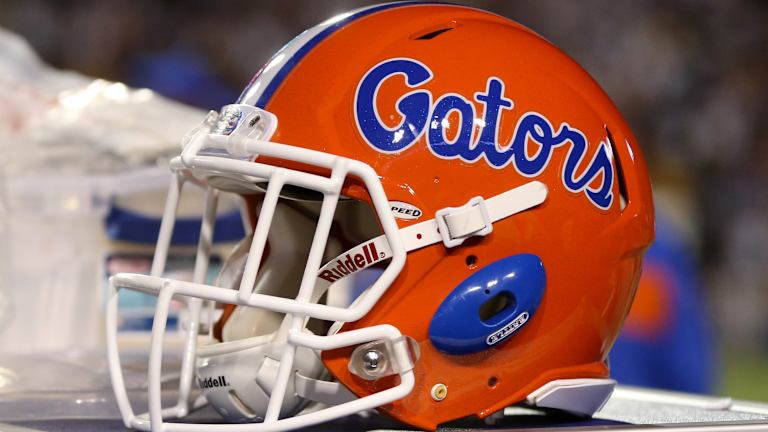 Five Reasons Why South Carolina is Florida's Biggest Game of the Season
Florida can not afford to lose to South Carolina on Saturday. Here's why.
Bourbon Street is a place where you can do a ton of thinking in your own head. Often the thinking you do is more along the lines of "how does a place like this exist?" or "I did not need to see that" and further away from the implications of an October SEC East football game.
But there I stood on Saturday night, outside of Dante's Pizza thinking about the Gators 42-28 loss to LSU, and I couldn't shake this one feeling.
Wow, that South Carolina game just became really important.
The Gators loss came hours after Georgia's shocking defeat at home to South Carolina in double overtime, a loss that will no doubt frustrate the Gators because of their inability to capitalize on it. The Gators could have held a huge advantage over the Dawgs with their annual showdown looming, but now the teams are on a collision course towards Jacksonville with the same record and just one spot of separation in the rankings.
It's hard not to look ahead to Florida-Georgia two weeks from Saturday, it has all the makings of yet another Top 10 matchup for the Gators and it's all but certain it will play as the SEC East Championship Game. However, running through the scenarios for that game will show you just how important the game this weekend is, and that the Gators can not look past the Gamecocks at all. Nothing the Gators could do against Georgia would matter if they do not beat South Carolina this weekend. It could end the season just as quickly as a third straight loss to Georgia would.
With the implications of staying in the SEC Championship race, bouncing back from a tough loss, and South Carolina's win over Georgia, all of a sudden it could be argued this weekend is the Gators' most important game so far. Here's why.
5. Bouncing Back from LSU
Speaking of Georgia, the Gators can not afford to let what happened to them after the Georgia loss last year happen again. The ripple effect of that game led to a home-loss for Florida the following week to Missouri - Georgia beat the Gators twice last year. 
And there is too much at stake this year to let LSU beat them twice. This game is way too important to lose it because of what happened last week.
The Gators put up a really good fight on Saturday against LSU. They gave themselves a chance to win a game against a great team. However, there are no moral victories and the fact of the matter is the Gators got beat by a better team on Saturday night. If the Gators were ever going to have a chance at winning that game, they could not let it get to a shootout, and they had to force the critical mistake. 
Instead, Florida lost because the game turned into a shootout and they made the critical mistake, when Kyle Trask threw an interception in the end zone, when a touchdown would have tied the game.
The game will be a tough pill to swallow but they're going to have to do it fast. There are no gimme-games in the SEC, and South Carolina proved that they are no schlubs by beating Georgia last week. 
The attitude seems a little different around this loss than Georgia last year. The Gators only dropped two spots in the rankings and the win propelled LSU to No. 2. They seem to be on to next week rather than dwelling on last week, and actually received a ton of credit for playing a great football game against LSU.
Losses can sometimes build momentum and it's time for the Gators to do that here, a win could launch the Gators into the bye week and show they learned their lesson from last year. It is absolutely pivotal that they do not let LSU beat them twice and they take care of business in Columbia on Saturday.
4. Show How Good You Are
The Gators are good! It's been a long time since people can confidently say that in Gainesville, but it's true. They proved that to a lot of people on Saturday by running with an elite team for 3.5 quarters.
Now it's time to prove how good they really are.
South Carolina is 3-3. They're no pushovers but they're not the toughest challenge the Gators have left on their schedule. Really good teams go on the road and leave with big wins in games like this. This is a chance to rebuild momentum and prove that the pollsters were right for keeping them in the Top 10 even after a loss.
Putting a big number on the board in a tough environment against an SEC East opponent that just beat your biggest rival could make just as big a statement as any the Gators have made so far. These are the kinds of games that an elite program dominates and if they want to continue on the right path, the Gators need to focus on doing what they can to absolutely dominate South Carolina.
Not only that, the Gators defense finally has something to prove. All the talk leading into LSU was how this is one of the best defenses in the country, and they got torched by LSU last Saturday. LSU's offense proved that their offense is no joke, but this Gators defense really looked overmatched in Death Valley. It's important to get this defense back on track and show that they are in fact one of the best defenses in the country. A dominant performance on Saturday could recreate a lot of that confidence in the defense and prove that they still are elite.
3. The Road to Atlanta
Gator fans can run all the scenarios they want about getting to Atlanta at least once come December, but as previously mentioned, none of them matter if this game goes in the L column.
A game that was once an afterthought for the Gators has come to the forefront as the most important game of the season to this point. There is no more breathing room and the Gators still have some games that they can easily be trapped by. Missouri has proven to never be an easy win for the Gators, and Sandstorm can drive any team crazy in Columbia, forcing weird things to happen sometimes.
Falling a game behind Georgia would hurt, and put them at risk of letting their season spiral out of control. You could argue that the Gators will still have a chance if they run the table, but banking on that is obviously not a smart thing to do. The Gators need this win if they want any chance of being in Atlanta come December.
The Gators are in the best position you can be in sports: They control their own destiny. They have to capitalize on that opportunity and can not put their lives in somebody else's hands because they don't show up come Saturday.
2. Because They Said So
The Gators are approaching this game as though it is the biggest game of the year and we should take their word for it.
Head coach Dan Mullen opened his press conference on Monday by saying "Big challenge obviously this week, really the biggest game of the year for us right now... the last two weeks, Top 10 matchups, were big games but they weren't against SEC East teams"
Quarterback Kyle Trask mirrored that attitude in his press conference, stating "Obviously, it wasn't the result we wanted, but we still control our own destiny. South Carolina's the biggest game of the season because it's the next one and it's the SEC East."
I love this attitude from the Gators. It shows that they're not dwelling on the loss at LSU and remain focused on the task at hand, something that we have not seen in Gainesville in a long time. As much as I hate clichés, it really is true in this case that the most important game on the schedule for the Gators right now is the next one. With the stretch they are going through, Florida must continue to move one game at a time, and every single game from here on out is going to be more important than the last one.
1. Stay Relevant
We've talked so much about the big games the Gators have had so far, and yet here we are talking about how South Carolina is the biggest game of the year. It's hard to believe, but part of the reason is because of what it can set up two weeks after this game.
We've already seen the Gators on College Gameday three times, so why not push for a fourth? What bigger matchup could Rece Davis and the gang find than a Top 10 Florida/Georgia game that will set the tone for the remainder of the SEC East's season? The Gators can't play their third top 10 matchup in four weeks without a win in Columbia, and what a way to come back to relevance than playing so many games of this magnitude in one season? Setting up for another huge matchup is just as important as the win this weekend.
It's not only taking back the national stage, but it's also making sure that you don't get booted off of it in dramatic fashion via a trap game. The Gators got the most credit they've received all season in a loss this past weekend and can't throw that all away. The narratives about Florida will change quickly if they slip up on Saturday. They'd go from contender to pretender, and all the work that they put in to get to this point early in the year will go to waste in three short hours.
The Gators still have a lot of work to put in to change the narrative about the program. If they lose this weekend it will be right back to "Florida was never for real" and "Auburn was a fluke" and "we should never have taken the Gators seriously" instead of the talk over the past few weeks that this is legitimately one of the best teams in the country.
This game could take this season in two different directions. A win could be the Gators ticket back into some of the biggest games of the regular and postseason, while a loss could take them back to the days of finishing the season with noon games and a bowl game in Orlando.
Which team do these Gators wanna be? We'll find out on Saturday.