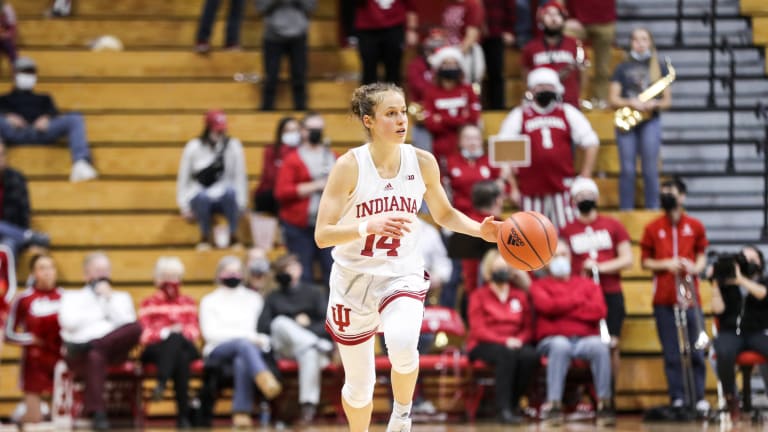 Indiana Women's Basketball Versus Illinois on Thursday is Postponed
This is the fifth game of the season affected by COVID-19 for the Hoosiers. If everyone stays healthy, Indiana will resume conference play on Jan. 31 to take on Michigan.
BLOOMINGTON, Ind. — Illinois has postponed its game versus Indiana on Thursday due to COVID-19 protocol within the Fighting Illini organization.
This is the third straight postponement for Indiana beginning with Michigan State on Thursday and Iowa on Sunday due to positive COVID-19 cases within the Indiana program.
Both Indiana and Illinois teams will work with the Big Ten conference to find a rescheduled date. If the game is unable to be scheduled, it will count as a "no contest" for both teams per the Big Ten Conference 2021-22 Forfeiture Guidelines.
This is Indiana's fifth game of the season affected by COVID-19. There hasn't been any rescheduled dates so far.
If everyone stays healthy, the Hoosiers will resume conference play with Michigan on Jan. 31 after a 15-day break.
Related stories on Indiana women's basketball
INDIANA REMAINS NO. 6 IN THE AP POLL: The Indiana Hoosiers haven't played for more than a week due to positive COVID-19 cases within the program, so they will stay put at No. 6 in the Associated Press Poll for the fourth week in a row. CLICK HERE. 
KIANDRA BROWNE IS THE NEXT WOMAN UP: Indiana Women's Basketball junior forward Mackenzie Holmes underwent a successful knee operation on Thursday, Jan. 20. Her recovery time and status haven't been updated, but until her return, the likely player to take her place is sophomore forward Kiandra Browne. CLICK HERE.
HOOSIERS VS. HAWKEYES POSTPONED: For the fourth time this season, Indiana's women's basketball team has had a game affected by issues with COVID-19. This time it's Sunday's game in Iowa City against Iowa that has been postponed. Both schools will work with Big Ten officials to reschedule the matchup. CLICK HERE.