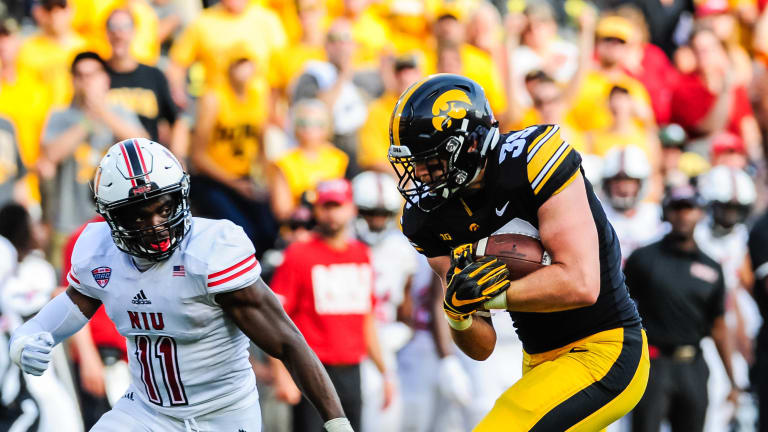 Wieting, Britt Among Saturday Inactives
Tight end and offensive lineman join Iowa's injury list.
EVANSTON, Ill. — Iowa tight end Nate Wieting and offensive lineman Justin Britt joined the list of inactive players for Saturday's game against Northwestern.
Wieting has played in seven games this season, with six catches for 64 yards. Britt was No. 2 at right guard behind Mark Kallenberger.
As expected, linebacker Kristian Welch won't play. Welch, Iowa's leading tackler this season with 47 stops, was injured late in the 17-12 loss to Penn State two weeks ago.
Wide receiver Brandon Smith, the Hawkeyes' leading receiver, is out 3-5 weeks with an injury to his right leg.