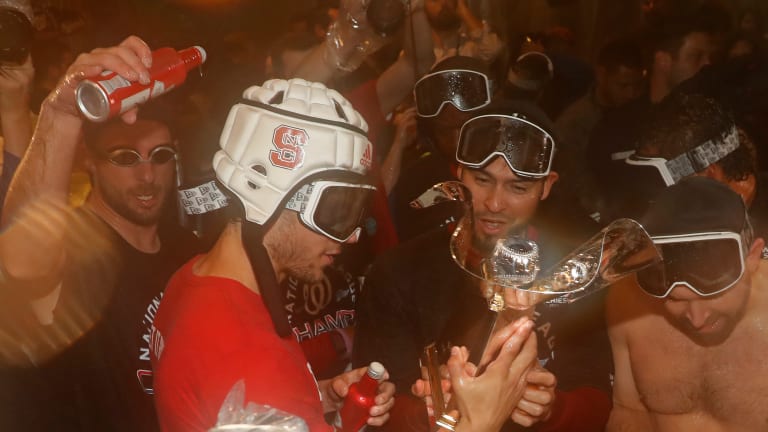 Former Wolfpack Star Turning Tacos into Charity
Nationals shortstop Trea Turner is making a name for himself ... and helping others with World Series accomplishment
Former NC State shortstop Trea Turner made a lot of baseball fans happy -- and a little less hungry -- by stealing a base in the first inning of World Series Game 1 on Tuesday.
Now he's turning the promotional gimmick into a philanthropic endeavor.
The Washington Nationals star announced Friday before leading his team into Game 3 against the Houston Astros that he plans to donate $50,000 to the V Foundation for Cancer Research as part of his Steal Bases To Stop Cancer campaign.
Turner has been raising money for the V Foundation all season by donating $500 for each base he steals. He had 35 during the regular season. His Game 1 steal earned fans a free taco as part of an advertising promotion sponsored by Taco Bell.
The Nationals won the first two games of the best-of-seven series and are are just two wins away from making Turner the sixth former Wolfpack player to win a World Series ring. The others are pitcher Roger Craig (Dodgers, 1954, '59; Cardinals 1964), Jimmy Brown (Cardinals, 1942), pitcher Tim Stoddard (Orioles, 1984), third baseman Tracy Woodson (Dodgers, 1984) and pitcher Kemp Wicker (Yankees, 1937).
Donating to the V Foundation isn't the only way Turner has repped his alma mater during this postseason. He called attention to the Wolfpack by wearing an State football helmet during his team's locker room celebrations after earlier playoff series victories.