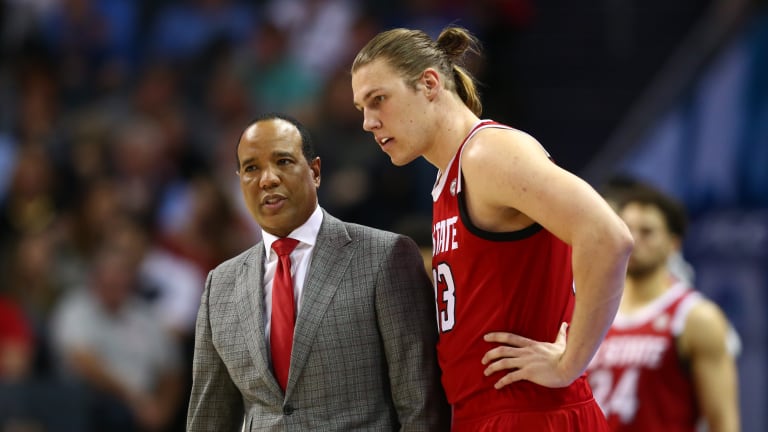 Wyatt Walker chosen in first round of G League draft
The former Wolfpack foward and his man bun were taken by the Oklahoma City Blue
The 2018-19 NC State basketball team had a first round draft pick after all.
Okay so it was the NBA's G League draft, not the one televised with great fanfare. But that didn't matter to Wyatt Walker, who went 25th overall to the Oklahoma City Blue on Saturday.
The 6-foot-9, 240-pound power forward played one season with the Wolfpack as graduate transfer after starting his career at Samford. He started 35 of 36 games, averaging 4.8 points, 4.5 rebounds and 17.9 minutes per game while shooting 58.1 percent from the floor.
Walker had one year of eligibility remaining, but decided to leave school and turn professional instead.
He joins a team, affiliated with the NBA's Oklahoma City Thunder, that went 34-16 and finished tied for second in the G League's Western Conference last season. 
Walker joins three other former State players already on G League rosters for the coming season, which begins on Nov. 9. 
The others are Cat Barber with the Erie Bayhawks, C.J. WIlliams with the Iowa Wolves and Maverick Rowan with the Maine Red Claws.
Click here to see the entire G League draft board.