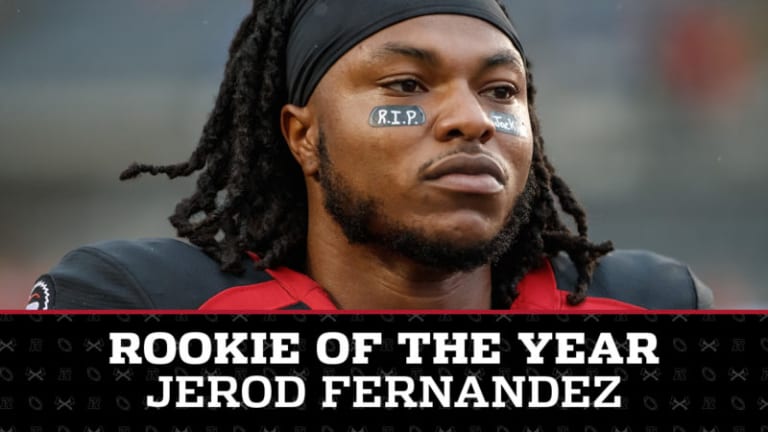 Jerod Fernandez named CFL team's top rookie
The former Wolfpack linebacker has had a standout first season with the Ottawa Redblacks
Former NC State linebacker Jerod Fernandez was named Wednesday as the Most Outstanding Rookie on the Ottawa Redblacks this season.
Team award winners were selected by Canadian Football League coaches and voting members of the Football Reporters of Canada.
Fernandez joined the Redblacks this season after spending 2018 in an unsuccessful attempt to make the roster of the NFL's Washington Redskins. Despite playing in only 10 of his team's 17 games thus far, he still ranks among the defensive leaders with 46 tackles and two forced fumbles.
That includes an eight-tackle performance against the Edmonton Eskimos on Aug. 9.
The former Wolfpack star has been one of the few bright spots this season for the Redblacks, who are just 3-14 with one game remaining -- a year after they played in the Grey Cup championship game.
Fernandez led State with 98 tackles as a senior in 2017. In 51 career games for the Wolfpack, he was credited with 311 tackles, including nine for losses, two sacks, five interceptions and two forced fumbles.
The only other former State player in the CFL this season is defensive end Mike Rose, who has five sacks and 44 tackles for the 11-6 Calgary Stampeders.