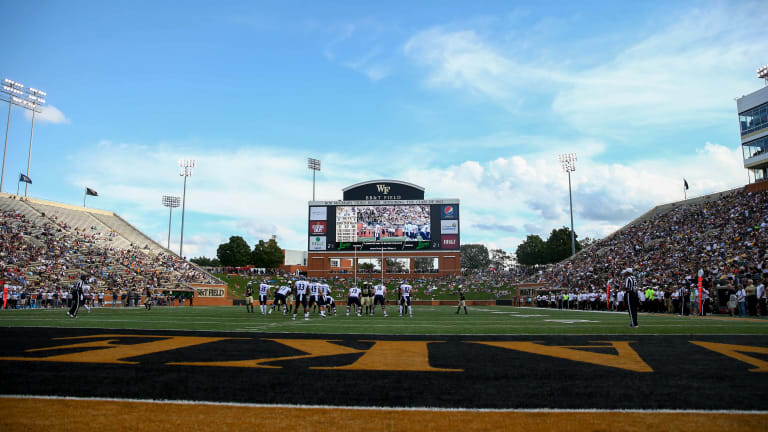 How Much Will it Cost to See State-Wake Game?
Considering the the showdown with the Deacons isn't a sellout, tickets on the secondary market are surprisingly expensive
Finding good seats for games at Wake Forest's BB&T Field is rarely a problem and that's the case again for Saturday's ACC Atlantic showdown with NC State. Plenty of good seats are still able through the school's official website ranging in price from $55-85. 
But if you're more inclined to get your tickets on the secondary market, here's a sampling of the get-in prices on several of the major ticket sites (keep in mind that some of these prices don't include fees and service charges):
StubHub
Deacon Hill: $36-up
East sideline: $63.93-up
West sideline: $67.00-up
Most expensive: $176.48 (Section 8, Row HHH, 20-yard line)
SeatGeek
Deacon Hill: N/A
East sideline: $83.00-up
West sideline: $84.00-up
Most expensive: $208.00 (Section 8, Row HHH, 20-yard line)
CheapTix
Deacon Hill: N/A
East sideline: $73.00-up
West sideline: $86.00-up
Most expensive: $132.00 (Section 15, Row E, 50-yard line)
Vivid Seats
Deacon Hill: N/A
East sideline: $61.00-up
West sideline: $66.00-up
Most expensive: $148.00 (Section 8, Row HHH, 20-yard line)