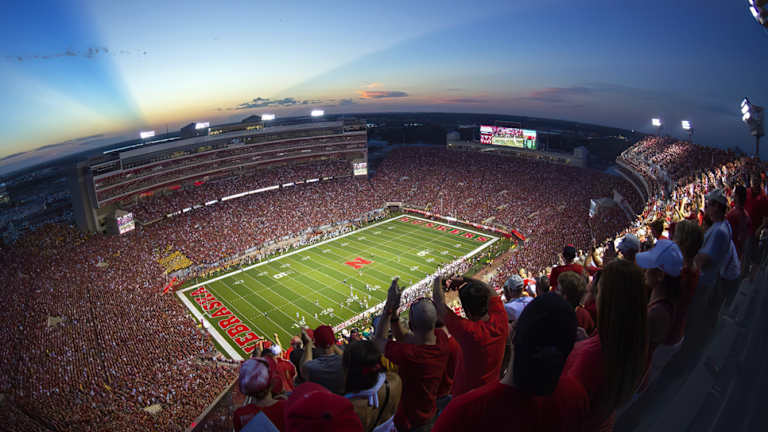 Husker Doc Talk: Can a Week Off Fix Nebraska's Problems?
Dr. Rob Zatechka and Travis Justice discuss the coaching-search rumor mill and more
The Nebraska fan base seemed to be a lot less stressed this past week. Maybe the week off was as much needed for the fan base as it was for the players?
In this week's Doc Talk Podcast presented by Betfred Sportsbook, Dr. Rob Zatechka and Travis Justice discuss if a week off can fix the problems the Nebraska football team faces.
Up next for Nebraska is Indiana. The Hoosiers are coming off their first season loss, falling to Cincinnati. Indiana didn't do itself any favors by turning the ball over three times and allowing the Bearcats to score 14 points in a time span of 10 seconds. All part of a 28-point second quarter for Cincinnati.
The rumor mill was running a full speed during the off week. Many stories, podcasts and videos discuss who would be the ideal candidate for the Nebraska head coaching job. Dr. Rob and Travis don't have a strong opinion one way or another as they both agree it's a crap shoot on whether or not one coach succeeds and one doesn't.
Many people are watching Dave Aranda at Baylor, Matt Campbell at Iowa State, Lance Liepold at Kansas, Chris Klieman at Kansas State and Troy Calhoun at Air Force. There are a lot of reasons to take the Nebraska job if you are one of these coaches. However, with other jobs opening up, one big reason NOT to move to Lincoln could be living up to expectations. Sure, most coaches want a challenge, but Nebraska has had three head coaches in the last ten years, and many could argue that the expectations of success or the time given to get there are unrealistic.
Betfred Sports presents the Doc Talk Podcast. Never miss a bet with Betfred Sports. Register right now! If you are in Arizona, Colorado, or Iowa, enter the PROMO CODE: DOCTALK, and you will get a free $20 bet. There are various betting types, including straight bets, in-play wagering, parlay cards, teasers, and more. Promotions and Bonuses exclusively for online bettors. Variation of deposit methods with secure withdrawals. Betfred Sports App is active in:
Arizona-Get up to a $500 risk-free bet
Colorado-Get up to a $500 risk-free bet
Iowa-Bet $50 and get up to $250 free bets
Pennsylvania through the Wind Creek Casino App
Coming Soon to Maryland
If you have a gambling problem, call 1-800-Gambler.
Additionally, the Doc Talk Podcast is supported by:
Without all our sponsors, this podcast would not be available as often. Do you want to be part of the Doc Talk Podcast? Only one sponsorship left. For more information on reaching thousands of potential customers, please email us at doctalksports@gmail.com.
Follow us on social media:
Like our page on Facebook.
Subscribe to our YouTube Channel
Please give this podcast episode a "like" and subscribe to it on whatever streaming service you listen on. Also, take the time to provide us with a review as it helps more people find us.
---