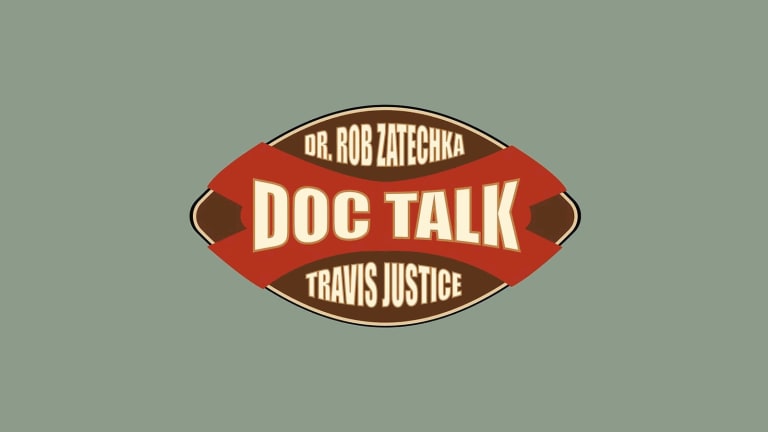 Husker Doc Talk Podcast: Fordham Is a False Positive
Dr. Rob Zatechka says truer tests loom for Nebraska
It's easy to look at the Huskers' 52-7 win over Fordham and think that all is right in the world. Looking at the data, the numbers would indicate the ship is on the right track.
633 yards of total offense
34 first downs
12-19 on third-down conversions
4-4 on fourth-down conversions
Three interceptions on defense
But on this week's Husker Doc Talk Podcast presented by the Rimington Trophy, former Husker All-American Dr. Rob Zatechka gives his official diagnosis. In his expert opinion, the win over the Rams was a false positive. Although Dr. Rob doesn't want you to be disheartened by what he thinks, he's all in favor of more testing. He believes the game against Buffalo on Saturday will give a better indication if Nebraska is improving. Even more so in the game in two weeks, Oklahoma.
How did Dr. Rob come to his conclusion? First, he dived deep into the numbers and found some disturbing trends that might be overlooked. Also, he doesn't consider Fordham an elite FCS team, and the fact that it took until the third quarter to put the Rams away for good raised some concerns.
Dr. Rob and Travis Justice know this should be a time to celebrate, but what is wrong with proceeding with caution? After all, Illinois, the team Nebraska lost to a week ago, got beat at home by Texas-San Antonio yesterday! A Conference USA team! I think it's safe to say the Illini's win over Nebraska was a false positive.
After you listen to the podcast, would you please give it a rating or a review? Why? Well, the more people that like this show, the more people will see it. Would you please support our local sponsors who help make this podcast happen? During this time of economic crisis, they need us now more than ever!
If you have questions for Dr. Rob, send them to doctalksports@gmail.com. Also, follow Dr. Rob on Twitter, @DocTalkSports.
Would you please take a moment to give this podcast a rating and review? Your feedback helps more people find us. You can find us on all the major podcast distribution networks.