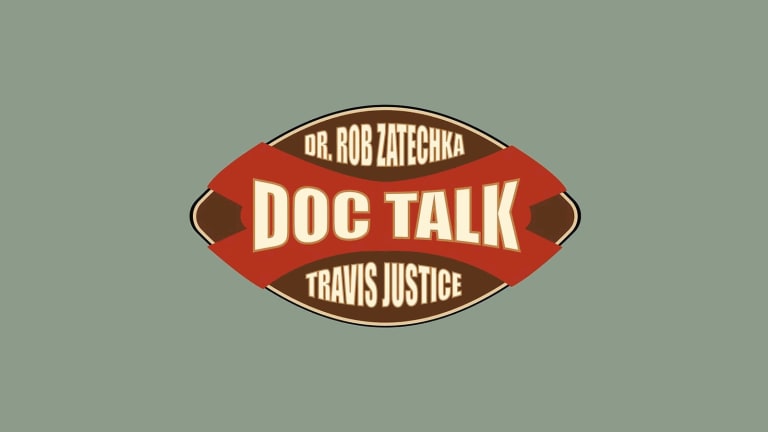 Doc Talk Podcast: 'Pipeline' Origins and More
Husker O-line a focus of scrutiny after Buffalo game
Have you ever wondered where the term "Pipeline" was coined for the Nebraska offensive line? Dr. Rob Zatechka tells us the story of how it took over three years to convince the powers to be to go along with the idea. It's a great story that started with a question from Chad Carr from Ticket Express in this week's Ticket Talk segment brought to you by Ticket Express.
The Rimington Trophy presents this weekly podcast during the season. Nebraska is now 2-1 on the season after taking care of Buffalo on Sept. 11. It's ironic that Dr. Rob tells the Pipeline story because a lot of the questions coming in from listeners are about the offensive line. Dr. Rob goes into great detail about the o-line, says one excuse he's not buying is being inexperienced and youth.
Also, Oklahoma is up next for Nebraska. The 50th anniversary of the game of the century. What does the showdown with the Sooners mean to Dr. Rob? You might be surprised after listening.
After you listen to the podcast, would you please give it a rating or a review? Why? Well, the more people that like this show, the more people will see it. Would you please support our local sponsors who help make this podcast happen? During this time of economic crisis, they need us now more than ever!
If you have questions for Dr. Rob, send them to doctalksports@gmail.com. Also, follow Dr. Rob on Twitter, @DocTalkSports.
Would you please take a moment to give this podcast a rating and review? Your feedback helps more people find us. You can find us on all the major podcast distribution networks.