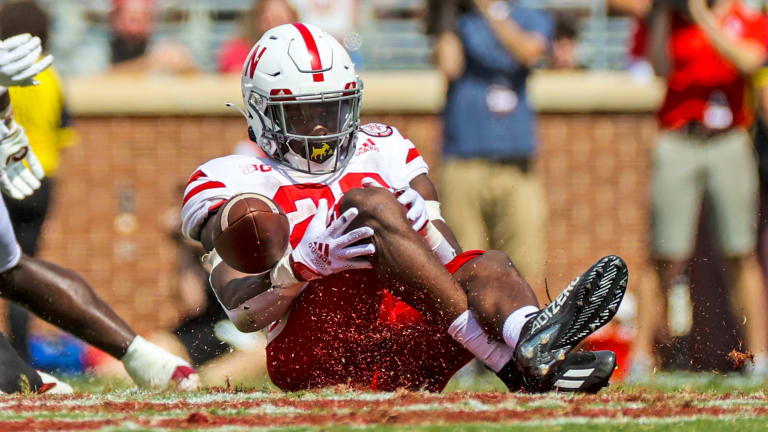 Knee Surgery Ends Season for Gabe Ervin
Talented freshman RB underwent operation Tuesday
Head coach Scott Frost announced Monday that freshman running back had suffered an injury to his right patellar tendon but that the doctors had not ruled on his return for later in the season.
Running backs coach Ryan Held delivered the bad news Tuesday.
"Gabe had surgery today," Held said. "He'll be out for the year."
Ervin fell to the ground with a non-contact injury against Oklahoma on Saturday.
The patellar tendon runs from the bottom of the kneecap to the top of the shinbone. Recovery time after surgery is about six months, though some take longer to return to their pre-injury abilities.
"He'll start rehab as soon as tomorrow or maybe this afternoon," Held said. "He's in really good spirits.
"I thought he had a really good start to his freshman year. I think he's gonna have a bright future here."
Ervin got the start against Illinois, making him the first Nebraska freshman running back to start a season opener in the modern era. He was the top running back in two of the four games to begin this season.