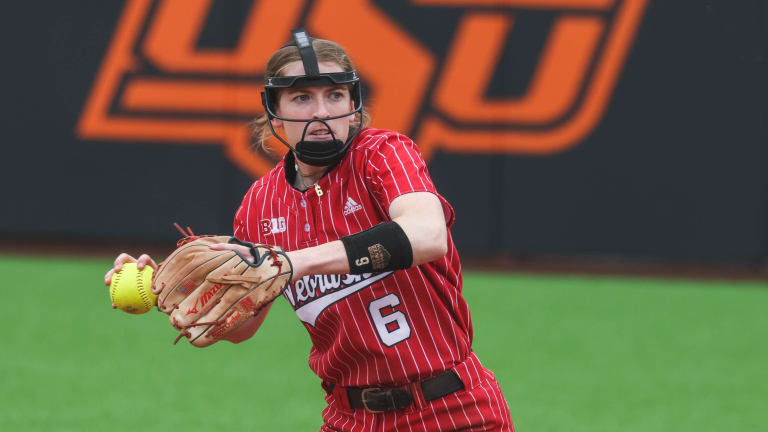 Husker Softball Falls to No. 7 Oklahoma State
Nebraska will play in an elimination game Saturday evening
Nebraska softball will need to win three games in a little more than 24 hours in order to win their regional.
The Huskers (41-15) fell 7-4 to No. 7 Oklahoma State in the winners bracket of the Stillwater Regional. The loss puts NU in an elimination game later today against the winner of North Texas and Fordham.
For a moment, Nebraska held a lead on the host team. Trailing 1-0 in the fourth inning, Courtney Wallace struck a two-run single to center field.
But in the bottom half of the inning, the Cowgirls answered with a four-spot. OSU added another run in each of the next two innings.
Down to their final outs, the Huskers tacked on two runs in the top of the seventh on a Billie Andrews home run.
Wallace took the loss. She pitched 3.1 innings, giving up five runs, two earned, on five hits. Kaylin Kinney relieved her for 2.2 innings, giving up two earned runs on six hits.
The Huskers strung together five hits, led by Wallace's 2-for-3 day.
Tonight's game is set for a 7 p.m. CT first pitch. With a win, Nebraska would need to beat Oklahoma State twice on Sunday.
---