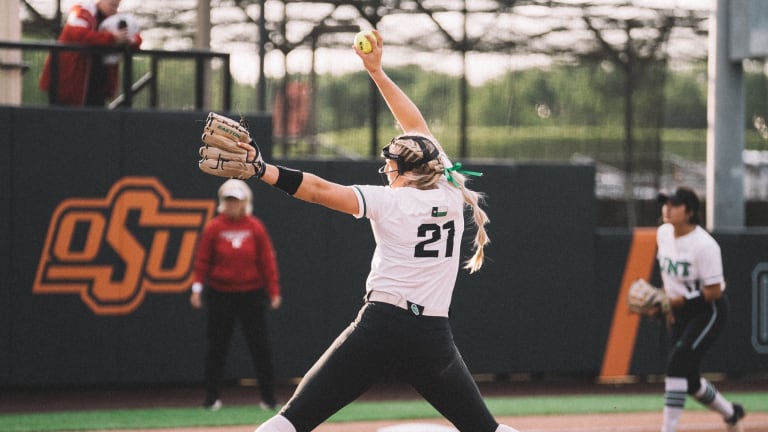 Nebraska Softball Ends Season with Regional Loss to North Texas
The Huskers went 1-2 in their first NCAA tournament appearance since 2016
The magical season for Nebraska softball is over.
The Huskers lost the rematch with North Texas 3-0 Saturday night in the Stillwater Regional. The loss ends the season for NU at 41-16.
North Texas got on the board first with a one-run double in the bottom of the third inning. They added another on a bang-bang play at first that was ruled an error on Mya Felder for missing the bag.
The runner was called safe and an appeal upheld that decision.
The Mean Green tacked on a third run in the fourth inning, chasing starter Courtney Wallace from the game after 3.2 innings pitched. Wallace allowed four hits while striking out six.
Olivia Ferrell pitched the final 2.1 innings, allowing one hit and striking out two.
The Huskers hitters were quiet most of the night. A big part of that was Mean Green pitcher Skylar Savage. The hard-throwing freshman allowed just three hits.
With runners on base, Nebraska went 0-for-10 with seven strikeouts.
The Huskers turned around a .500 team in 2021 into the program's first 40-win season since 2014. After finishing second in the Big Ten Conference for the regular season, NU won the league tournament for the first time since joining the conference.
Now turning to the offseason, several players have decisions to make regarding returning for an extra year of eligibility due to the 2020 COVID-19 season, including Peyton Glatter, Courtney Wallace, Karli Seevers and Anni Raley.
---