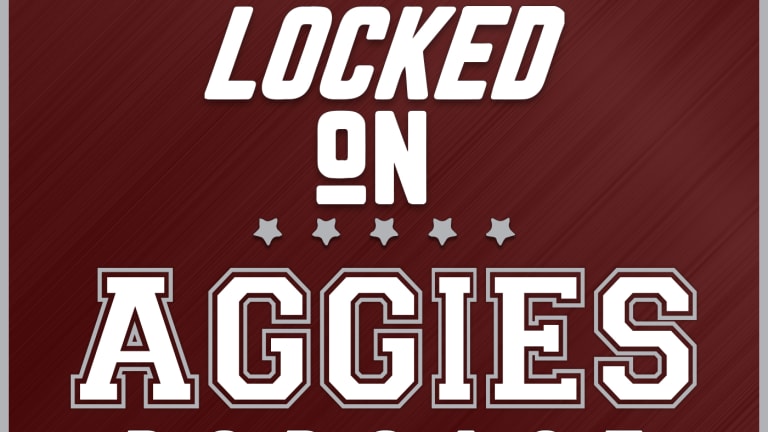 Locked on Aggies: Beating the Bulldogs Recap
On Monday's episode, we look back at the positives from Saturday.
COLLEGE STATION - Texas A&M wanted to continue their winning ways at home. Against Mississippi State, they found a way to score early and score often. Leading the charge with five total touchdowns, Kellen Mond brought the Aggies to a 49-30 victory over the Bulldogs. 
While Mond thrived at Kyle Field, so did the defense. State's quarterback Garrett Shrader  threw one interception and saw his targets lose two balls to fumbles. Two of those drives ended in positive points for the A&M, helping the team get back on track in front of the home crowd. 
While the Aggies picked up the win, could questions begin to arise? Despite a loss to Alabama, the team has played significantly better at home, with both losses coming to top-10 opponents. As the season ends on the road, could this lead to trouble for A&M's success? 
Locked on Aggies, in partnership with Sports Illustrated's Aggie Maven, is here daily to breakdown everything surrounding Texas A&M. On Monday's episode, we recap Saturday's matchup, breaking down the positives from the offense and where the team is heading next. 
Listen to Monday's episode here or check out more podcasts surrounding College Football at the Locked On Podcast Network.