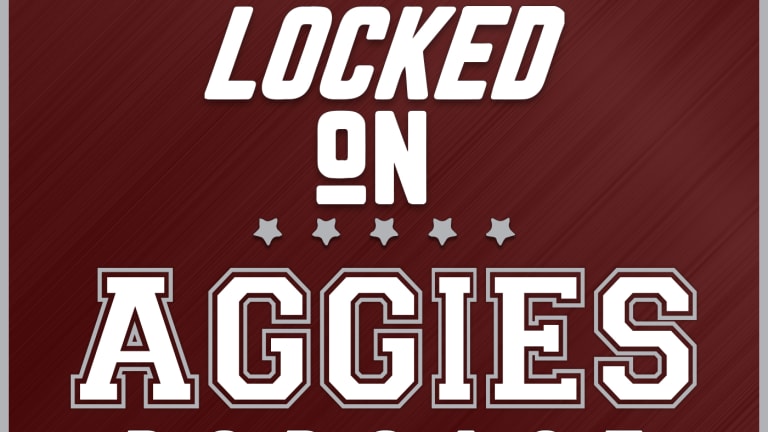 Locked on Aggies: Storylines from San Antonio
The Aggies will be taking on UTSA this weekend
COLLEGE STATION - Texas A&m has been on a bit of a winning streaking. After beating both teams from Mississippi, A&M looks to continue that pattern this weekend against UTSA. 
Both programs have little history together outside of playing in the same state. The pair have met once before back in 2016, when the Aggies picked up a 23-10 victory at home. 
With the two schools hoping to win, A&M will enter as a heavy favorite. That could one of two ways for the team as A&M has seen better days with a closer speed. Still, the Aggies defeated Lamar and Texas State, making this game right in that same wheelhouse. 
Locked on Aggies, in partnership with Sports Illustrated's Aggie Maven, is here to continue our A&M daily coverage. On Wednesday's episode, we break down the Aggies storylines to watch for against the Roadrunners from the Alamo City. 
Listen to Wednesday's episode here or check out more podcasts surrounding College Football at the Locked On Podcast Network.