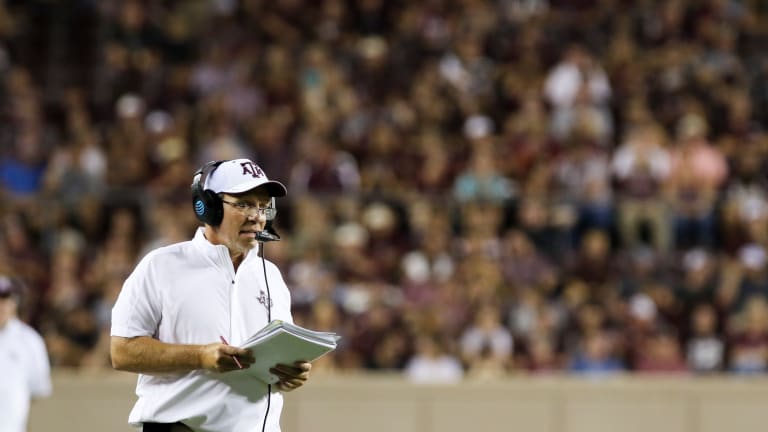 Jimbo Fisher believes California's "Fair Play" Law could change College Football
With California passing a new law, it could be a difference maker for Texas A&M and the world of College Football
COLLEGE STATION - It's no secret that players, no matter their age, would like to receive some compensation for their work. The NCAA has been one staple where the payment of players for their likeness will not be tolerated. 
But Monday's new game-changing law could have colleges and athletics looking in a different direction. California Governor Gavin Newsome signed into law the Fair Pay to Play Act, which will now keep colleges in the state of California from punishing student-athletes. 
The law will go into effect starting January of 2023. And while this could only be the beginning, Texas A&M coach Jimbo Fisher could see this as a new path to allow players to make more than just scholarships. 
"It's going to change how things are done," Fisher said. "I'm anxious to see what the next steps the NCAA takes in regard [to this], and then we'll have to make the accountable adjustments on what goes on, but that definitely is a game changer..."
The new California law will allow student-athletes to hire agents as representatives, making it illegal for players to be fined for selling the rights to their name or likeness. This could lead to players being sponsored by massive corporations, including Nike, Gatorade, and Adidas for national spotlight deals. 
Student-athletes currently receive a stipend of pay that covers the cost-of-attendance. That however will not cover all the basic needs, despite players being put on scholarships. 
"We'll have to sit down as college coaches and at our school here to see how it affects everything that goes on," Fisher continued. 
California is the first state to pass a bill such as this, but it is expected for other states to follow soon. South Carolina and Florida are two states that have proposed bills that will face a decision in the coming months. As of this moment, there are no current plans for Texas to file a similar bill. 
While the rule will not be in effect for several more years, this could play a role in recruiting. With the ability to sign an agent out of high schools, student-athletes could form "power schools" out west to play on scholarship and receive retribution. This could lead to the NCAA having to force a nation-wide bill to help preserve other schools a chance in recruiting. 
For now, Fisher is more focused on facing No.1 Alabama rather than a potential new law. 
"I'm going to have to sit and think through that," Fisher said. "I'm glad it happened on an off week."