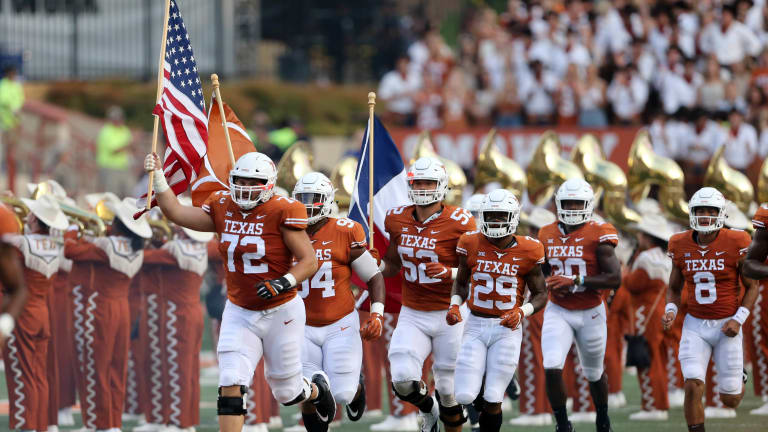 University of Texas football: Texas wide receiver target Quentin Johnston is all business
Can academics help the Longhorns land this 6-foot-4 Temple wide receiver?
Temple wide receiver and current University of Texas receiver target Quentin Johnston is putting the student back in student athlete. 
The 6-foot-4, 180-pound Johnson boasts tremendous physicality, fluid route running for someone of his height and the potential to become the rare breed of receiver who can take the top off a defense and be a reliable possession receiver in must-have passing situations. 
While his football skills have him ranked as the No. 10 receiver in the 2020 class according to 247 sports, it's his academic prowess that will likely determine his future. 
Johnson wants to major in business and will make his college choice based in large part on which college can provide him the best academic experience. 
That, of course, puts Texas toward to the top of the list. The University currently ranks No. 19 overall among business schools, second best on Johnson's list of current suitors behind only Duke University. 
The Longhorns are also trying to compete with TCU and Baylor, both great academic institutions and also close to home for the Central Texas high school product.