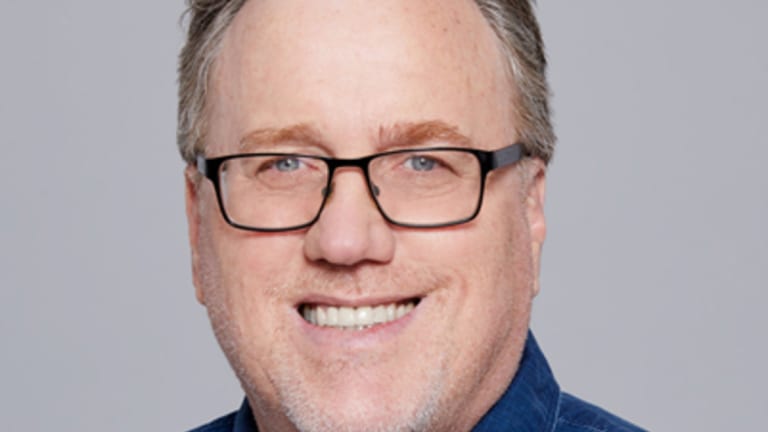 Broken Coverage: What we can all learn from Army for only $54.99
Napoleon (or maybe his SID) once reportedly said "an Army travels on its stomach" and never was that more true than last…
Napoleon (or maybe his SID) once reportedly said "an Army travels on its stomach" and never was that more true than last Saturday in Norman, Ok.
In one of the greatest belly crawls in history, All-America West Point took almighty Oklahoma to overtime before it finally ran out of K rations.
"Seeing them go down the field, inch by inch, was tough," Sooners tight end Grant Calcaterra said.
Army lost the game, 28-21, in OT, but won hearts and minds in the best fable of its kind since the Tortoise and the Hare.
The drive chart of the game is a thing of beauty and should be forwarded to the Smithsonian or the Pentagon. It may be the finest execution of a game plan in the annals of preparatory strategy.
I mean, look at that. Army countered three quick-strike Oklahoma scores with scoring drives of 9:31 (16 plays), 8:54 (16 plays) and 10:47 (19 plays).
Army held the ball 44:41 minutes to Oklahoma's 15:19 knowing it was the only way to topple a superior force.
"Just hold the ball," Coach Jeff Monken explained. "I think that's our philosophy.
The game had to be seen to be believed, so long as you could afford it.
In one of the oddest media maneuvers of this or any other season, Army vs. Oklahoma was available only on pay-per-view for $54.99. Say what? Big 12 teams own this option for one game this season and Oklahoma chose to use its service charge for a service academy.
The fact the game turned out to be a cliff hanger forced thousands of people to look for ways to cheat the system. It was reported that 32,000 fans pirated the ending from some guy who was streaming the game on his cell phone.
Only in America.
Spick and Span
The thrilling finish to Army-Oklahoma, though, wasn't even the best part. The best part of the game was the aftermath. We've all heard of schools trashing visiting locker rooms after a gut-wrenching defeat. Not on Army's watch. The Knights left their space so immaculate you could have eaten lunch off the carpet.
Army lost a game but set the bar for game-planning, discipline, sportsmanship and tidiness.
Oklahoma defensive coordinator Mike Stoops said after the game:
"I think it shows we're in pretty good hands living in the United States."
Back to the real world 
Ohio State at Penn State is the game of the weekend with huge stakes and national implications. It also figures to be one rude reception for Urban Meyer, coaching in his first real game since serving out his three-game, hand-slap suspension (Sorry, beating Tulane doesn't count).
Penn State is staging a "White Out" for a night game in which students will have all day to, how best to put this, "pump the kegger."
Nittany Lion fans, for years, having been living with opposition-fan reaction from the Jerry Sandusky scandal. Consider this payback time.
Not sure it was a good idea for Shelley Meyer, Urban's wife, to interject her disapproval of "Urban Liar" t-shirts that have been prepared for Saturday night's game.
Luckily, this pay-per-view-worthy fight will be broadcast on ESPN, although I'm guessing it would be worth $54.99 to a lot of fans.
Penn State Coach James Franklin has urged students to be on their best behavior.
"I want the Ohio State fans and family members of the players that are coming to have a great experience," Franklin said. "I want our fans to treat them extremely well, welcome them to happy valley because we got a special thing going here. And I don't want anybody leaving not feeling like that Penn State does everything in a first class manner."
Good luck with that, coach.
But wait there's more...[membership level="0"] The rest of this article is available to subscribers only - to become a subscriber click here.[/membership] [membership]
Bench Warmers
Man, winning isn't what it used to be: Consider the plight of three successful college quarterbacks this season. Jalen Hurts (Alabama), Brandon Wimbush (Notre Dame) and Kelly Bryant (Clemson) have all been benched despite going a combined 54-7 in career starts.
Meanwhile, Jimbo Fisher, making $7.5 million a year despite a 2-2 record and being tied for last in the SEC West, will remain the starting coach at Texas A&M.
Finally...
Syracuse and Buffalo are a combined 8-0 this season. UCLA and Nebraska are a combined 0-7.
Yeah, that's perfectly normal...[/membership]