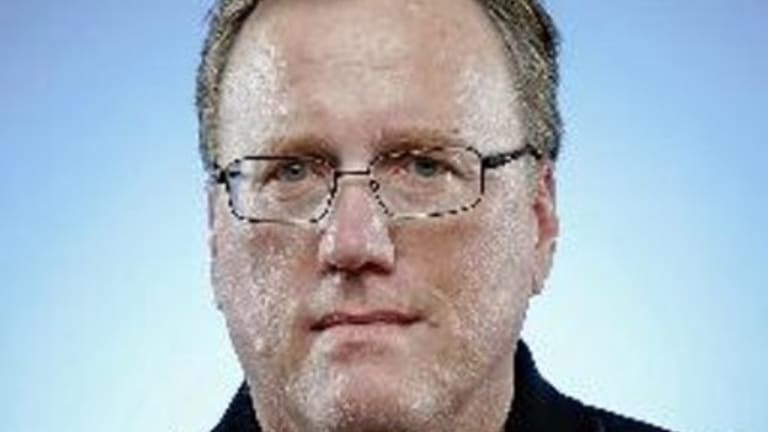 No. 6 Oklahoma
I can't remember too many team-picture instances where the head coach looked younger than the quarterback. Terry Donahue…
I can't remember too many team-picture instances where the head coach looked younger than the quarterback.
Terry Donahue was 34 when he took over at UCLA, in 1976, and started telling Jeff Dankworth what to do.
In 2007, Al Davis foolishly hired 31-year-old Lane Kiffin to coach 28-year-old Josh McCown for the Oakland Raiders.
What about boyish Rick Neuheisel, 34, sending in plays for John Hessler at Colorado in 1995?
Some might even mention Florida State's Bobby Bowden and 29-year-old quarterback Chris Weinke. Bowden certainly had more hair. [membership level="0"] The rest of this article is available to subscribers only - to become a subscriber click here.[/membership] [membership]
The dynamic that makes Oklahoma so interesting this year is at head coach\quarterback, with Lincoln Riley and Baker Mayfield.
Riley, only 33, was named instant successor last June when Bob Stoops shockingly announced he was stepping down as Sooners' coach.
Stoops actually planned it out brilliantly, deciding to step away at the top of his game so as to leave the new coach a team good enough to win the national title.
"Such a unique situation," Riley said.
Normally, a new coach takes over, hires a new staff, and even changes the curtains and drapes.
Riley, though, inherited a turn-key property. This wasn't going to be an episode of "House Hunters Renovation." He didn't need directions around campus because he was already the team's offensive coordinator. The team Stoops left him returns 15 starters from an 11-2 team that dismantled Auburn, 35-19, in the Sugar Bowl.
"What made this unique," Riley said, "was the continuity that was kept with the decision…He (Stoops) didn't want to derail that. He wanted to continue that."
Riley also inherited a unique relationship with his quarterback, Baker Mayfield, a redshirt senior who is only 11 years younger than his head coach.
Both started as quarterbacks at Texas Tech before transferring out.
Riley and Baker seem and look more like brothers, yet start anew against a backdrop of huge expectations.
The Sugar Bowl win instantly raised expectations for 2017 and made Oklahoma the clear-cut favorite in the Big 12.
Riley built his reputation as an offensive whiz and quarterback whisperer, but the difference here is that coach and player have to hit the ground running.
There is no tinkering time here. The Sooners are built to win now. After the home opener against UTEP, they make a bee-line for Columbus and an epic Sept. 9 showdown at Ohio State.
A win at the Horseshoe would instantly make Oklahoma a front-runner for one of the four playoff spots. Heisman voters would quickly forget Mayfield's off-season, punk-ass arrest in Fayetteville and start lauding his growth and maturity. Build them up, tear them down, build them back up. Then pull the sheets again when they fail in the pros. That's what we dime-store sportswriters do. [/membership]