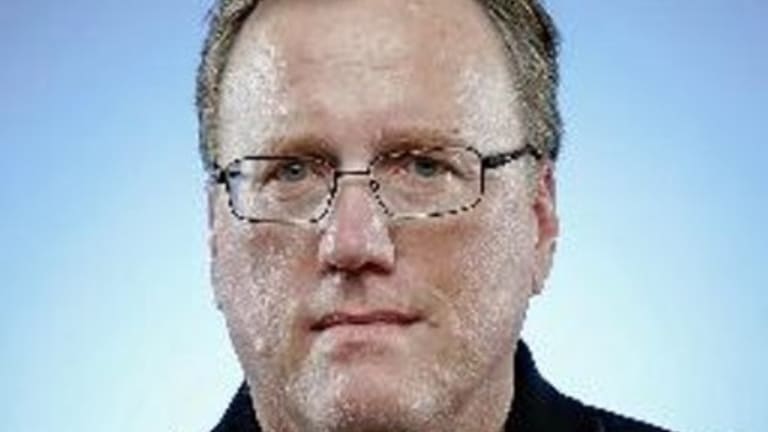 Coach Chris Petersen has prepared his junior quarterback for what could be a Heisman Trophy season.
The message to Jake Browning is clear: be like Coach Pete.
Smile wide but don't say anything important. Let your clean-cut, Eagle Scout exterior be cover for a much nastier competitive streak. And don't out-kick your coverage.
"Give you guys cookie-cutter answers you may not like," Browning joked to us at Pac 12 Media Days in July.
Anything else?
"Don't read anything about yourself."
Hear any good clichés lately?
"Complacency will kill you no matter who you are," Browning said.
Excellent.[membership level="0"] The rest of this article is available to subscribers only - to become a subscriber click here.[/membership] [membership]
Last year is what we imagined Petersen could be if he ever got out of Boise and let loose his coaching tool kit in a Power 5 league.
He was maxed out at Blue U, frankly, after an astonishing 57-6 run that led, in 2010, to the brink of a national title berth.
The rules changed on him--stars AND conferences realigned, and the path to glory was essentially blocked by class warfare and money grabbing.
Petersen had to get out of Boise, the way trouble has to get out of Dodge, so a few years ago he landed in Seattle to rescue the program from "7-win Sark."
We wondered what Pete could do with a higher-grade of recruit and it only took two years to rework the program wiring to hit on last year's Pac 12 championship and four-team playoff berth.
The season ended with a hard-fought, 24-7, loss to Alabama, but the momentum should definitely carry over.
Browning played the Alabama game with a bad shoulder that has since been surgically repaired. He is a better version (but not by much) of Kellen Moore, the four-year starter Petersen rode to glory at Boise State. Browning, like Moore, is not overly-athletic but remarkably proficient. Last year he threw 43 TD passes against only nine interceptions.
The Huskies lose John Ross, the superstar receiver, but return Dante Pettis, Chico McClatcher and the one-two running back punch of Myles Gaskin and Lavon Coleman.
The defense will be built around a tough interior, led by nose tackle Vita Vea and inside linebacker Azeem Victor, who was named No. 21 on Sports Illustrated's preseason list of top 100 players. Vea (24) and safety Taylor Rapp (39) also made the top 100.
This season comes with all the usual caveats and cautionaries, offered by a Zen Master coach who is about proverbs and process.
"Is it harder to get there or harder to stay there?" Petersen said as if reading the fortune out of a Chinese cookie. "I think it's harder to stay there because you've got to do those things over and over and over for a long period of time."
The issues for Washington are still the issues. The non-conference schedule of Rutgers, Montana and Fresno State is red meat for a selection committee looking to reasons to dismiss the Pac 12.
The committee proved it last year by putting Texas A&M over Washington in the first 2016 ranking.
Washington also won't play USC unless it's for the Pac 12 title.
The Huskies, last year, were able to overcome a Nov. 12 home loss to the Trojans and still make the playoff. Losing to USC this year probably won't get it done. [/membership]