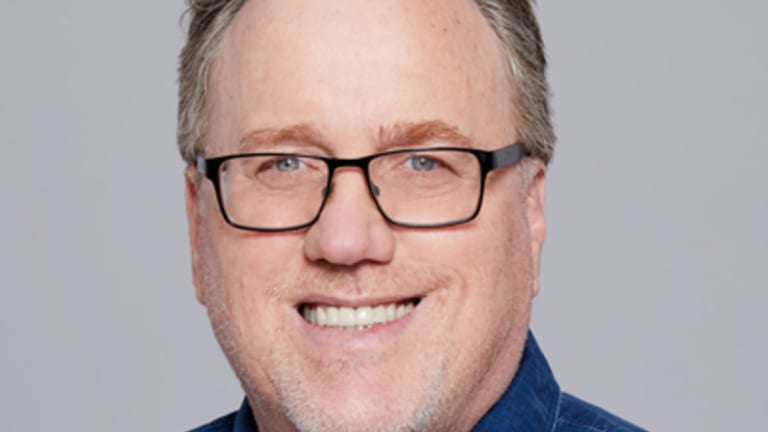 Pac Tracks: 12 reasons to keep watching the conference this year
Honestly, what do other Power 5 conferences have that the Pac 12 doesn't? Other than viable playoff contenders, the…
Honestly, what do other Power 5 conferences have that the Pac 12 doesn't?
Other than viable playoff contenders, the inside track to this year's Rose Bowl, superior TV time slots, Kirk Herbstreit stumping for their Heisman candidates and a conference network you can find on DirecTV?
One question entering Tuesday night's first College Football Playoff ranking announcement on ESPN is whether a team from the Pac 12 will even get mentioned.
You'll stay sober playing any drink game that involves taking a shot every time an ESPN commentator mentions "Washington."
The one-loss Huskies scored an impressive, twenty-something digit win on Saturday over UCLA. The game was broadcast in broad daylight on a day when three undefeated teams lost. Yet, the Huskies did not budge from their No. 12 spot in the AP poll.
This is not a complaint-fest, just an honest, late-October assessment of where Larry's League stands.
The Pac 12's timing has been its usual horrible. Some of its best games have been played in the dead of night, while its prime-time, look-at-us moments have included USC getting poleaxed at Notre Dame and Stanford playing like a Pop Warner team during a 15-14 win at Oregon State. (Note: our reference is to Pop Warner League football. The actual Pop Warner coached some excellent Stanford teams in the 1920s, including a 10-0-1 squad in 1926).
"We're not going to apologize for a win," Stanford Coach David Shaw said of his team's ugly win.
Ok, how about that loss at San Diego State, which lost to Fresno State, which just lost to UNLV?
Staying positive, we've come up with 12 reasons why you may want to remember the Pac in November:
1: Khalil Tate. Arizona's sophomore quarterback has emerged as one of the nation's quietest, brightest stars. His two problems have been starting the season as backup quarterback and playing his four best games on the Pac 12 Network. But numbers don't lie. Tate led the nation with 840 rushing yards in October. For comparison's sake, ESPN's leading Heisman candidate, Saquon Barkley of Penn State, had 222 rushing yards in October.
Tate has shone under the cover of a near television blackout. His Heisman nickname should be either: "The Galloping Ghost" or "The Shadow," or "The Late, Late, Tate Show."
CBS Sports can't even run highlights of Tate because it won't pay the service charge for games carried on the Pac 12 Net.
2: Mike Leach. Win or lose, Washington State's coach is always entertaining. After fans stormed the field after a win over USC, he said "it's just like Woodstock except everybody's got their clothes on." After a horrific loss at Cal, Leach said "We're pathetic frontrunners."
After last Saturday's 58-37 loss at Arizona, he post-game quipped, "I thought we played really hard and I thought we played really dumb."
3: Race for the Fiesta Bowl. This year's Pac 12 champion, unless it makes the four-team playoff, will play in the Arizona desert. The Rose Bowl is reserved this year for a national semifinal game. This is what happens when you join a system. Last year, USC made the Rose Bowl without winning the Pac South because Washington was lost to the playoff.
4: The Josh Rosen Show. The question many UCLA fans feared may now be realized. How much will Rosen care if the Bruins fall into a mediocre abyss? At one point will Rosen start protecting his status for next year's NFL draft? Rosen watched the end of UCLA's loss at Washington in street clothes. The Bruins are 4-4 with four games left. Rosen has, no doubt, taken a beating and it might be in his best interests to preserve his aching body and get ready for the NFL combine. It would be difficult, at this point, to blame him.
5: The Sam Darnold Show. Could USC's fall from national grace be a blessing? Only if it persuades Darnold to return to play next season. Look, there is no way Darnold, or any player, should turn down top-10 NFL money. But people who know Darnold say he is motivated by different things. He might not want to leave USC after a subpar season. Darnold had a nice bounce-back game against Arizona State but has taken a step back from a spectacular 2016 season. It would only behoove Darnold to come back next year if his NFL stock falls to the point he could greatly improve it with another season in college.[membership level="0"] The rest of this article is available to subscribers only - to become a subscriber click here.[/membership] [membership]
6: Sam vs. Josh. It would be remarkable if Darnold and Rosen finish their careers without ever meeting on the field. UCLA is at USC on Nov.18. With Rosen's status in question, who knows if will ever happen. Stay tuned.
7: Bryce Love. As we said, Pac 12 timing stinks. Love missed a prime-time chance to show his stuff when an injury forced him to miss last Thursday's game at Oregon State. Stanford played like crap in a one-point win and ESPN announcers tried to spin that this proved how much Love deserved the Heisman Trophy.
Nice try. Love mysteriously injured his (ankle, knee, tail bone, shin bone, knee bone?) against Oregon and was a "no-go" at Oregon State.
The good news is Love, despite missing a game, still leads the nation with 1,387 yards. He's still averaging 10 yards a carry.
8: Remember that childhood contraption game, "Mouse trap?" That's basically Washington's treacherous path to a playoff spot. It's not impossible but it is going to require some fancy maneuvering involving a plastic crank shaft releasing a steel marble down a zig-zag path leading to a giant bath tub.
9: Spoiler role. The Pac 12 could play an import role in the playoff if Notre Dame keeps winning. An 11-1 Irish team threatens to knock a second Group of 5 champion out of the playoff. Leaders of the ACC and Big 12 may be VERY interested in Stanford defeating Notre Dame in Palo Alto on Nov. 25.
10: That game could also become a Heisman Trophy elimination game between Bryce Love and emerging Notre Dame star Josh Adams.
11: The Apple Cup is also being played on Nov. 25 and could, theoretically, still be important to Washington's playoff hopes. It could also be the post-game in which Mike Leach announces he's leaving to take the Nebraska job.
12: Rising Arizona. Watch out for Rich Rodriguez's Wildcats. A win over USC this Saturday would set the stage for a national run next year. Khalil Tate is the best quarterback RichRod has had since Pat White led West Virginia to the brink of a national title in 2007. Arizona is one of the youngest teams in the nation, with 61 freshmen on the roster. The Wildcats start five true freshmen on defense. Are we looking at the Pac 12's best team in 2018?[/membership]