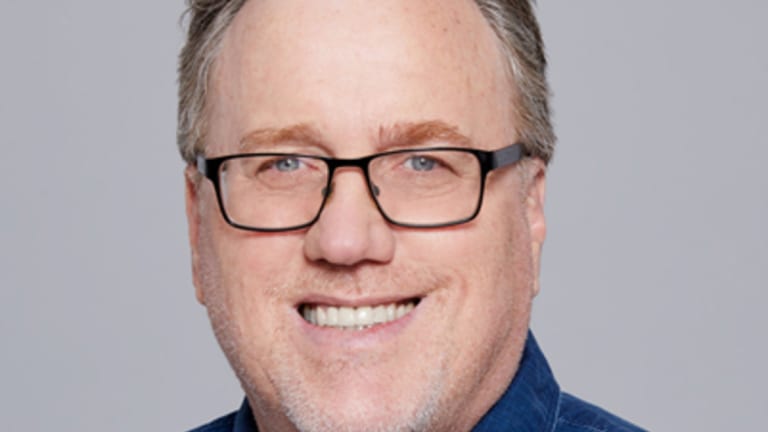 Pac Tracks: News for USC fans who pine for Petersen
USC's latest loss to Arizona State reminds me of another loss-to-Arizona State story: Many Trojan fans I shoot darts…
USC's latest loss to Arizona State reminds me of another loss-to-Arizona State story: Many Trojan fans I shoot darts…
USC's latest loss to Arizona State reminds me of another loss-to-Arizona State story:
Many Trojan fans I shoot darts with remain non-stop incredulous over the non-hiring of Boise State Coach Chris Petersen as a replacement for tarmac Lane Kiffin, canned after 62-41 loss at ASU in 2013.
Petersen remains unrequited love, the "one that got away," the cerebral, think-tank sage who led a blue wave revolution on Blue Turf.
Petersen did not interview well at USC, word was, and that it was all Pat Haden's fault because what AD Pat really wanted, according to Big Foot Illustrated, was a buddy-coach to celebrate USC victories at the insiders-only Tommy Trojan Club.
Haden's hubris and arrogance allowed Squeaky Pete to slip out of traffic-clogged L.A. and paved way for preordained Sark, which led to the present-day mess of 4-4 Clay Helton.
Ok, fine, but here is today's question: what happened to the Petersen that USC fans wanted and Washington fans got?
The Huskies, projected playoff hopefuls in August, fell to 6-3 after Saturday's 12-10 loss at Cal--another inexplicable road defeat in the recent Coach Pete era.
The Huskies have now lost three games they could have\should have won. Two of the defeats, at Oregon and at Cal, can be pinned on coaching.
The five-point opening loss to Auburn was also mysterious for how inept a veteran Washington offense played under late-game pressure, especially in the Red Zone.
That rarely happened to Petersen teams at Boise. Ask Oklahoma in the Fiesta Bowl. Also, in 2010, when the Broncos needed to go length of the field to beat Virginia Tech in a showcase opener on national television, that's exactly what Boise did.
Quarterback Kellen Moore, a four-year starter then like Jake Browning is now, had killer, unimpeachable instincts. Petersen never wavered in his trust in Moore and that trust was almost always rewarded.
Flash forward to Saturday, when Petersen pulled a struggling Browning in the third quarter at Cal with Washington leading, 7-6.
The inexperienced backup, Jake Haener, threw a pick-six that ended being the difference in a two-point loss. Petersen put Browning back in the game, expecting the benching to provide a spark.
But all it did was backfire.
"Pulling Jake out had more to do with me, trying to do something to help this offense, way more than it did with Jake," Petersen said of benching Browning. "He does everything we ask, but we had to try and help our offense out somehow, some way."
For more read on.[membership level="0"] The rest of this article is available to subscribers only - to become a subscriber click here.[/membership] [membership]
Browning, one of the most prolific passers in Pac 12 history, did not take it well.
"Jake's a competitor, he's mad right now and I expect nothing else," Petersen said after the game. "But it is what it is just trying to do something to spark this offense."
Browning has had a few confounding patches in an otherwise fine career but that said, I thought Petersen would be the last guy to bail on him.
Two weeks ago, some thought Petersen should have been more offensively aggressive at the end of Oregon, a game the head coach left in the cold feet of an inexperienced field goal kicker.
The poor kid missed the game-winner, from 37, and Washington lost in OT. I won't mention his name because he's not making $4.8 million a year.
Last year, an inexplicable 13-7 loss at Arizona State cost Petersen's team a shot at the Pac 12 title and College Football Playoff.
Washington's stumble in Tempe helped USC, coached by Clay Helton, win the conference championship.
What happened to the Boise Boy Wonder?
Most USC fans these days would still trade Helton for Petersen in a heartbeat, and I'm not going to argue that notion, but neither is neither is going to win 2018 coach of the year.
Smart money says Petersen will get it done in Washington before anyone gets it done at USC. Petersen may be better off, interestingly, once he gets Browning off the books.
Coach Pete is recruiting well based on how many times I see code word "Woof!" is released to his Twitter account. His defenses are SEC-like stout the way USC defenses should be every year. Petersen also has a staple of top quarterbacks, led by Georgia transfer Jacob Eason, to start anew in 2019.
Washington's job, for the rest of 2018, is to spoil rival Washington State's unexpected rise in the Pac 12 North.
And that is definitely not how, on Petersen's Puget Sound, it was all supposed to go down.[/membership]