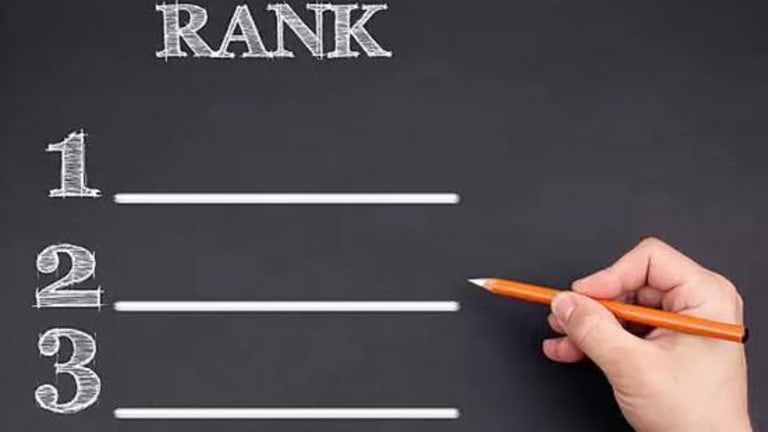 Rankman: A Slow Week In Our Sleepy College Football Town
Several top schools in idle mode leave Rankman scrambling to fill his weekly notebook
Not much actual football news to report as half the top 25 seems to be taking the week off, so we'll clear our desk with a few community tidbits from the RankTown Weekly Tattler…Happy 68th birthday to Alabama Coach Nick Saban (Oct. 31) who shares an annual Halloween birthday (and nothing else) with Vanilla Ice. Happy 150th Birthday to College Football (Nov. 6) will be celebrated next week in the town square with speeches from descendants of Walter Camp, Pop Warner and Amos Alonzo Stagg plus potato sack race between Idaho and Boise...NCAA released "blockbusting" news this week that sounded like it was going to allow student-athletes to receive money for likeness and imaging. The fine print, though, told a different story as the NCAA said it would agree to such measures only if they were "consistent with the collegiate model," which does NOT allow players to be paid. The NCAA, from our vantage point, was trying to throw everyone (including the U.S. Congress) off the trail. Nice try...Don't forget next Tuesday's Nov. 5 selection-show potluck with the College Football Playoff committee...Bill Hancock officiates apple-bob contest. Our favorite story from "Around the water cooler" comes from watch.stadium. Field reporter Brett McMurphy surveyed 130 FBS coaches and major conference commissioners for their favorite recording artist or group: Let's just say there was a lot of twang (country) on that list. A few favorites: Clay Helton (USC, Ed Sheeran), Mike Leach (Washington State, Neil Young), Bob Davie (New Mexico, Van Morrison), Ed Orgeron (LSU, Creedence Clearwater Revival, duh), Larry Scott (Rolling Stones), Jim Harbaugh (Michigan, Bob Marley).
​1: Ohio State (8-0): Experts agree Chase Young can only become defensive-player Heisman winner if Brent Musburger comes out of retirement to call Michigan game. (2)
2: LSU (8-0): Ed Orgeron is 8-0 vs. top 10 opponents not named Alabama and 0-3 versus top 10 opponents named Alabama. (1)
3: Alabama (8-0): Saban names "Eagles" as his favorite group in watchstadium.com survey and will speak more about it "When Hell Freezes Over." (3)
4: Clemson (8-0): Dabo may quit coaching if players start getting paid but not until he moves his $93 million into something safe like savings bonds. (4)
5: Penn State (8-0): Truth be told this is the highest Rankman has ever ranked Penn State without actually caring where they're ranked. (7)
6: Florida (7-1): Weather report for Saturday's "Cocktail Party" game in Jacksonville: "Cloudy with a chance of high balls." (8)
7: Utah (7-1): Classic Rock match looms as Kyle Whittingham (favorite band Rolling Stones) faces Coach Pete (Creedence) in Seattle (Jimi Hendrix). (13)
8: Oregon (7-1): Coach fires film guy after receiving recent tape on USC featuring no tailback, no fullback and no athletic director. (11)
9: Georgia (6-1): Gary Danielson still insists Notre Dame team Dawgs beat in Sept. could have taken 1966 Green Bay Packers to OT. (12)
10: Oklahoma (7-1): MLB replay office in New York ruled Sooner player ran "out of the baseline" on critical onside kick in loss to Kansas State. (5)
11: Auburn (6-2): Malzahn lists his favorite band as "The Cars" but tough loss to LSU was just what he didn't need. (10)
12:Baylor (8-0): Baylor on top in the Big 12 standings still feels like Herman Cain leading the GOP field in 2012. (15)
13: Minnesota (8-0): Never too early to start planning: Gophers' last Rose Bowl appearance was 21-7 over Washington in 1962. (NR)
14: Michigan (6-2): Harbaugh's win over Notre Dame his biggest since A) "what's your problem?" B) NFC championship. (NR)
15:SMU(8-0): NCAA says paying players in future could lead to schools like SMU rising up and becoming relevant again. (14)
16: Cincinnati (6-1): World Series MVP bonus coverage: Koufax pitched one season for Bearcats in 1954 and his only loss was to Xavier. (NR)
Next Four Out
San Diego State: Good week to fund raise...Kawhi Leonard MVP of NBA Finals, Strausburg MVP of World Series, football No. 25 in AP poll.
Notre Dame: Ghost of Limerick-born Richard Harris haunts Irish return from Michigan with **"**Someone left the cake out in the rain…I don't think I can take it…it took so long to bake it."
Wisconsin: Badgers one more ugly Big Ten loss from closing up football shop and concentrating on cheese business.
Appalachian State: Applications for this spot next week will now be accepted after Mountaineers stopped in tracks by Georgia Southern.
Next Four Never:
Houston Astros: Robin Ventura wonders what Nolan Ryan, sitting behind home plate for Game 7, would have done had manager pulled him with a 2-1 lead.
Northwestern: Wildcats have below-averaged 7.5 points per game in in six losses.
Rice: TV listing: How to watch Rice vs. Marshall this week: In a fetal position.
Old Dominion: TV listing: How to watch Old Dominion vs. FIU this week: Under a table at Applebee's happy hour.