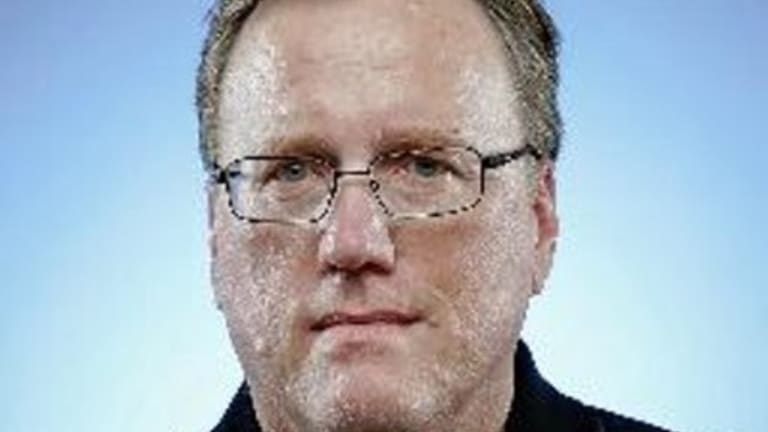 Rankman's super duper ranking\comments: Week 5
Sorry for the delay but Rankman woke up Thursday, ready to file the weekly rank and rant, when I keeled over with a…
Sorry for the delay but Rankman woke up Thursday, ready to file the weekly rank and rant, when I keeled over with a momentous bout of food poisoning. Within minutes I felt like I was Vanderbilt and had just played Alabama. A three-foot crawl to my desk was impossible. Anyway, the show goes on. No ranking updates needed because neither Texas or Iowa State made this week's cut. There is a new No.1 again this week and its nickname rhymes Slip N Slide. There's also a new No. 2, two, too. And a new No. 3. No. 4 stays the same and here's a hint which team it is: one of its basketball coaches was recently arrested after an FBI investigation and its football team plays Friday night at Washington State.[membership level="0"] The rest of this article is available to subscribers only - to become a subscriber click here.[/membership] [membership]
1: Alabama (4-0): Zoo keeper: "Please don't poke the elephants." Final score at Vandy was 38-3—and that was just first downs. (3)
2: Georgia (4-0): Dawgs and Alabama working on final contract language to someday meet in a regular season SEC game. (5)
3: Clemson (4-0): Being tied with Boston after three quarters leads to two-spot drop in latest Quinnipiac\Rankman\Faneuil Hall poll. (1)
4: USC (4-0): Football demands basketball offices be moved to J. Street, near the corner of Edgar and Hoover. (4)
5: Washington (4-0): Players greeted Wednesday on campus by strange, unusual people. Turned out to be other students. (8)
6: Penn State (4-0): RB Barkley so thoroughly plowed Iowa the school asked him back to oversee the fall harvest. (9)
7: Oklahoma (4-0): School will NOT honor QB Mayfield with plaque of quote: "You forgot who Daddy is. I'm going to have to spank you today." (2)
8: Texas Christian (4-0): Big 12 revenge is a dish best served cold, with a case of tall necks and jalapeno peppers (NR)
9: Michigan (4-0): Big Ten commissioner Delany changes name of complaint box in league office to "Harbaugh." (14)
10: Ohio State (3-1): Vacation to time-share at Rutgers this weekend may require a detour around Gov. Chris Christie. (11)
11: Wisconsin (3-0): Badgers have not allowed a point in second-half this season (72-0) and Rutgers isn't even on this year's schedule. (12)
12: San Diego State (4-0): Canceled halftime at Air Force being reworked into marching band performance "Pro teams that left us." (13)
13: Oklahoma State (3-1): This just in: Team Stillwater runs deep but maybe not quite as deep as we thought. (6)
14: Auburn (3-1): School offering full refunds for basketball games in light of FBI scandal. Don't even think about it for football games. (7)
15: Notre Dame (3-1): Some in South Bend think Kelly has either turned the corner or at least rounded an edge. (NR)
16: Memphis (3-0): May not get to major bowl despite leading the CFB tour in FedEx points. (NR)
First Four Out
Miami: Canes have only played two games so still need five more to qualify for College Football Playoff batting title.
Virginia Tech: Believe it or not: QB Josh Jackson's uncle is current Football Writers Assn. of America president David Jones.
Washington State: Some fear Twitter increase to 280-characters could impair Leach's ability to succinctly review movies during season.
Duke: Biggest road outings: hop and skip to North Carolina last week and milk-and-eggs grocery run the week before.
Next Four Never
UTEP: Coach looks into renewable resources as starting jobs for Miners are going—and some fear not coming back.
UMASS: Minutemen 0-5 but coming off a huge point-spread victory in four-point loss at Tennessee.
UCONN: Lost to East Carolina, which lost to James Madison, who defeated Charles Cotesworth Pinkney for president in 1808.
URUTGERS: Realistic goal this week is to cut last year's 58-0 loss to Ohio State in half. [/membership]