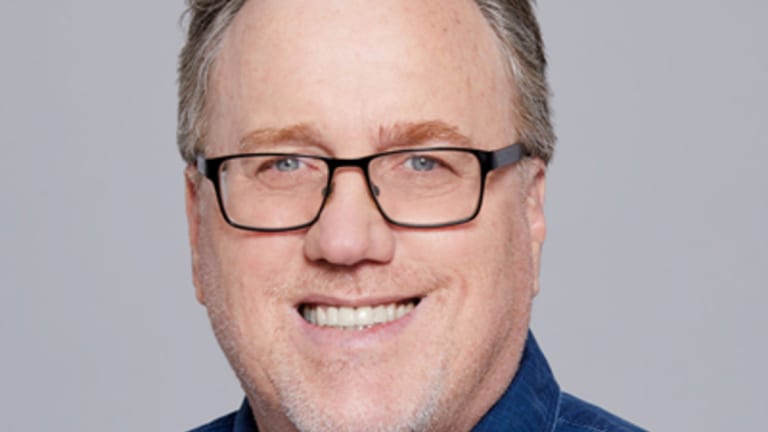 Rankman's super duper ranking\comments: Week 9
This is the last weekend to impress the judges in advance of next Tuesday's first reveal of the College Football Playoff…
This is the last weekend to impress the judges in advance of next Tuesday's first reveal of the College Football Playoff ranking. Forget about No. 1--that spot is reserved for Alabama, which has a bye this week and will earn the top spot without lifting a foam finger, having to participate in the Q & A, or participating in the beauty pageant segment. One question that might have been asked: "Which was the more difficult game against FSU this year: Florida State or Fresno State?" Another question was asked of Nick Saban this week, by USA Today, which wondered if he was worth $11 million per season. Saban, who grew up in modest surroundings in West Virginia, responded in part: "We were happy when my dad brought us a case of peas, so we could have a side dish when we're eathing. We worked hard through the years. I don't think it's up to me to determine what the value is, or what the market is, for coaches." Of course not. That's the job of super agent Jimmy Sexton who, for sure, is out there working to determine what Saban's market value is, relative to coaching. The mad scramble for playoff spots two, three and four should be fun, however, with a lot of perilous possibilities forthcoming on "Watch Out Weekend." Georgia, Rankman's No.2 this week, plays Florida this week. Penn State travels to treacherous Ohio State in a battle of No. 3 vs. No. 5. It is also quite possible that No. 4 Texas Christian will get tested when it visits Iowa State, which has already defeated Oklahoma this year. Other possible potholes include No. 8 Oklahoma State at West Virginia, NC State at No. 9 Notre Dame and Georgia Tech at No. 10 Clemson.
1: Alabama (8-0): Bet you didn't know: Tide has allowed more combined points to Fresno St\Colorado St (33) than Florida St, Arkansas, Tennessee, Ole Miss and Vandy. (26). (1)
2: Georgia (7-0): Florida game this year considered most important "Cocktail Party" since one Truman Capote hosted in 1975 after the Merv Griffin Show. (2)[membership level="0"] The rest of this article is available to subscribers only - to become a subscriber click here.[/membership] [membership]
3: Penn State (7-0): Outscoring opponents, 90-0, in first quarter but shareholders are concerned about emerging fourth-quarter market trends in their Columbus Index portfolio. (3)
4: Texas Christian (7-0): Defensive players giggle when ordered to run a lap for every yard allowed to Kansas in first half last week: Punishment: three laps. (4)
5: Ohio State (6-1): Buckeyes know that winning, or losing, to Penn State will be a key factor in making the College Football Playoffs. (5)
6: Wisconsin (7-0): Badgers' schedule compared to eating a bowl of "Puffed Wheat" while reading the back of the cereal box. (6)
7: Miami(6-0): Hurricanes offer to tutor North Carolina players in tougher academic subjects while on campus for this weekend's big ACC tilt. (7)
8: Oklahoma State (6-1): Early over-under for Saturday's game at W.V. set at 75.5. Most experts expect final score to be above, or below, that. (8)
9: Notre Dame (7-1): Rest of schedule starting with NC State this week looks like Shark vs. Jets scene from Tony-winning musical "South Bend Story." (10)
10: Clemson (6-1): Head coach's $40 million buyout clause believed to be the largest ever negotiated outside of a Kardashian marriage. (11)
11: Washington (6-1): Players warned on eve of rare day game this Saturday not to stare directly into UCLA Coach Jim Mora's eyes. (12)
12: Michigan State (6-1): Running back Scott's seventh citation for driving with a suspended license ties school record held by Mr. Magoo.(13)
13: Central Florida (6-0): Knights writing Austin Peay a $400,000 check this weekend-- here's hoping the Governors have a ball. (14)
14: Washington State (7-1): Scoreboard operator alert as game at Arizona this week features teams averaging 76.7 points and 962.9 ypg. (16)
15: Oklahoma: Scoreboard alert II: Last year's game vs. Texas Tech produced 1,708 yards, 125 points and 17 cases of whiplash. (NR)
16: South Florida (6-0):  Bulls own nation's longest winning streak (12 games) and also a condo in Boca Raton they're trying to unload. (15)
First Four Out
.North Carolina State: Last year's 10-3 win over Notre Dame is considered old, wet, slippery-sloped news and something that happened in 2016.
Virginia Tech: Duke at home this week billed as "last rest stop" before road trips to Miami and Georgia Tech.
Auburn: One of three SEC teams nicknamed "Tigers" and one of two Tigers still alive in West Divisional race.
USC: Headlines LAT considered, other than "Blarney Rubble", after ND loss: "Bed-Rocked!" "Yabba, Dabba, Doodo!" and "Hanna-Barbaric!"
Next Four Never
Illinois: One fan calling himself "Blue" Grange vows to hold breath until Fighting Illini win a Big Ten game.
North Carolina:Only win this year was scored against an Old Dominion squad that hasn't won since Sept. 9.
Baylor: Leading India's "Close-But-No Sitar" contest with four of seven losses coming by total of 20 points.
Kansas: No truth one Jayhawk player yelled "Blackjack!" after offense amassed "21" yards against TCU last week. [/membership]