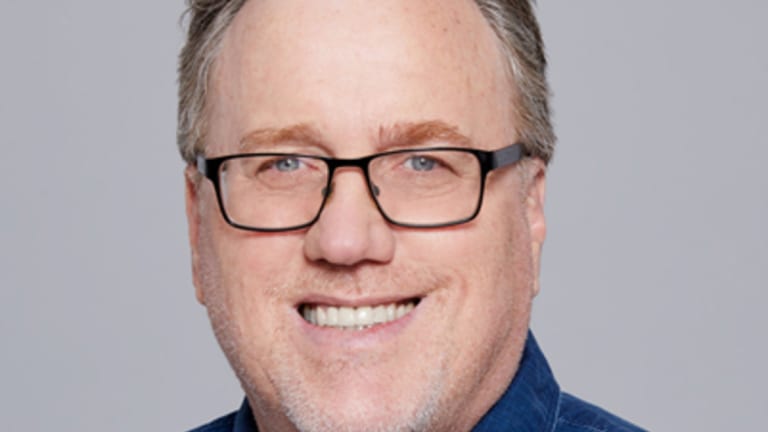 Rankman's Weekly Ranking and Comments
There is nothing more thrilling than the first full-plate weekend so let's get right to the suspensions and transfers.…
There is nothing more thrilling than the first full-plate weekend so let's get right to the suspensions and transfers. Chip Kelly's up-tempo system for offenses has led to six UCLA players being sidelined for Saturday's home opener against Cincinnati. Kelly hasn't been this excited about a debut since, moments before his first game at Oregon in 2009, he ran out of the tunnel with LeGarrette Blount in Boise. First-year Mississippi State Coach Joe Moorhead announced quarterback Nick Fitzgerald would sit the opener against Stephen F. Austin. What the F? Coach says Fitz is out for a team violation committed last March. If this is anything close to what happened to off-season Oklahoma's Baker Mayfield, pencil him in for the Heisman. Meanwhile, in Lincoln, Adrian Martinez won the starting QB job and backup Tristan Gebbia announced he was transferring. Welcome to the new world disorder and stay tuned for impending QB transfer reports at USC and UCLA...Several coaches released depth charts this week through their sports disinformation departments. Incredibly, one school named 42 offensive starters for its home opener, which is going to draw several penalties. Michigan Coach Jim Harbaugh claims a sticky "o" key on his computer mistakenly caused him to release a rooster (very nervous bird) instead of a roster. UCLA has narrowed its starting quarterback field to three, while Ohio State's depth chart was lost because it was stored on Urban Meyer's cell phone. Alabama will play two quarterbacks against Louisville while USC, which has three quarterbacks, has decided on should-be HS senior JT Daniels. Santa Ana Mater Dei High, by the way, has already produced two Heisman Trophy winners in John Huarte and Matt Leinart. Will Daniels be the third? (Note: MD grad Matt Barkley was not) Kids today grow up so fast. Seems like only yesterday Daniels was wrapping up his sixth year of eighth grade.
1: Auburn: Only school last year to defeat Alabama and Georgia that also did not A) make the playoff, B) win the SEC or C) beat Central Florida.
2: Alabama: You Must Pick One: Lennon or McCartney? Hall or Oates? Simon or Garfunkel? Crosby or Hope? Siegfried or Roy? Cheech or Chong? Captain or Tennille? Sonny or Cher? Tua or Jalen?
3: Georgia: QB Jake Fromm steps into huddle prior to first snap against Austin Peay: "Hey were did all my running backs go?"
4: Clemson: Just binge-watched fascinating Netflix series on how team's defense front was modeled on Roman architectural plans used to build Hadrian's Wall.[membership level="0"] The rest of this article is available to subscribers only - to become a subscriber click here.[/membership] [membership]
5: Wisconsin: A little weird, yeah, but Stanford's Bryce Love just called Jonathan Taylor to congratulate him on winning the 2018 Heisman Trophy.
6: Penn State: Franklin calls Lloyd Carr to see if there's anything he should know about opening a season at home against Appalachian State.
7: Michigan State: Big Ten Network's "prisoner's discount" with the new Comcast deal a hit at state penitentiaries housing inmates affiliated with conference.
8 Oklahoma: Baker Mayfield can't be there in person for FAU opener but will send complementary samples of his new crotch grab-less underwear line.
9: Washington: Trip to "neutral-site opener" in ATL includes a refueling stop in Billings and a newsreel showing of Lindbergh's historic flight to Paris.
10: Miami: Notes on LSU: Code talkers hired by school claim it is impossible to break Coach O's impenetrable verbal signals.
11: West Virginia: Kin folk on Rankman Mountain haven't been this excited about West Virginia since Jerry West signed his letter of intent.
12: Stanford: First 10,000 students to Friday's home opener against San Diego State will receive their own start-up company.
13: Notre Dame: Save the date: Irish\Dodgers fans in L.A. will gather Sept. 6 at Molly Malone's Marching and Chowder Society to celebrate 30-year anniversary of last titles.
14: Ohio State: Visiting Oregon State prepared by turning up volume on legendary "Animal House" soundtrack music by "Ryan Day and the Columbus Knights."
15: Michigan: Jim Cameron's Titanic expedition team locates faint sonar sounds that could be whereabouts of Harbaugh's last known depth chart.
16: Boise\Fresno\SD State: Boise opens at Troy; Fresno opens vs. Idaho; Aztecs open at Stanford; Rankman opens at Chuckle Hut in Monrovia.
First Four Out
Hawaii (1-0): Big weekend for island as it won the Little League World Series and a semifinal game in Senior Mountain West regionals (Hawaii over Colorado State).
Rice (1-0): A three-point win over Prairie View might not sound like much but it technically goes down as the first win for former Stanford assistant Mike Bloomgren.
Wyoming (1-0): The post-Josh Allen era Cowboys scored an easy win at New Mexico State, which will be led all season by kickoff tee retriever, Striking the Wonder Dog.
Massachusetts (1-0): Head Coach "Mott the Whipple" really liked his young dudes in opening win over Duquesne.
Next Four Never
Oregon State: Saturday's upcoming 55-10 loss at Ohio State will be used as a "teachable skid mark" for first-year coach Jonathan Smith.
Texas El Paso Deflecto: New coach Dana Dimel arrives to rescue wretched border program from the middle of a Bob Dylan verse: When you're lost in the rain in Juarez when it's Easter Time too…
Illinois: "No thanks, I got this," ASU Coach Herm Edwards said when Lovie Smith called to offer advice about transition from NFL to college game.
Kansas: New book, "Something is STILL the matter with Kansas" takes a hard look at a Big 12 program coming off a 1-11 season.[/membership]