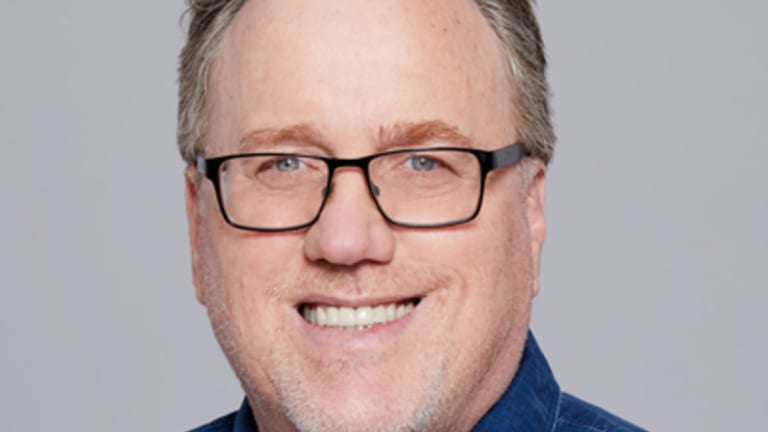 Rankman's Wrap (Updated): Alabama's Iron Bowl loss helps clarify a golden weekend
Alabama lost…the king is dead! Wait, Clemson is the reigning king, but it has never quite felt that way. Alabama, to me,…
Alabama lost…the king is dead!
Wait, Clemson is the reigning king, but it has never quite felt that way.
Alabama, to me, has claimed every national title since 2008 and is always the No. 1 team to beat, measure up to, dissect, fuss and generally fawn over.
And that's what made Auburn's 26-14 win over the top-spanked Tide so hugely significant.
It dropped Alabama from its No. 1 perch and weakened Alabama's case as a playoff at-large candidate.
Disclaimer: no Alabama team is EVER out of the playoff until the selection committee says it is, but here's what we know:
The SEC championship game winner, Georgia vs. Auburn, a rematch of a game Auburn won handily a few weeks ago, is in the Final Four.
Oklahoma is also in if it wins the Big 12 and so are the Clemson\Miami winner (ACC) and the Big Ten champion: definitely if that champion is Wisconsin.
Please do NOT make the argument for Alabama using the 2016 argument of Ohio State getting in as a non-champion. The committee took Ohio State instead of the Big Ten champion. The Big Ten got one bid.
The discussion here is whether the SEC deserves two bids, out of four, in a musical chairs format involving Power 5 champions.
That's a much, much tougher argument now after watching Alabama's performance against Auburn.
I really would have thought differently had Alabama rallied, in the final 10 minutes, to lose a close decision.
But that is not what happened. Alabama, which has been leaking oil for a couple of weeks, did not pass the eye test. Auburn was clearly the better team and that left us to evaluate Alabama now from a different prism: as an at-large bid.
The Crimson Tide entered the weekend with a No. 63 strength of schedule in the Sagarin Ratings. That's the worst SOS among top-15 title contenders.
Because Mississippi State lost to Ole Miss on Thursday night, Alabama's best win is now LSU, which lost at home to Troy.
Alabama's loss, however, sets up a delicious Fiesta Bowl possibility against USC. (Update) Notre Dame's loss, however, probably puts Alabama in the Orange Bowl but sets up a possible Fiesta Bowl between the Pac 12 and Big Ten. Hey, just like the Rose Bowl used to be![membership level="0"] The rest of this article is available to subscribers only - to become a subscriber click here.[/membership] [membership]
The Trojans, of course, must first win next week's Pac 12 title game, after which it would be left to committee gods. But who, other than Max Browne, wouldn't want to see USC vs. Bama?
My guess is this year's game would be closer than last year's BS (Before Sam) game.
Alabama's defeat also made No. 2 Miami's blunder, Friday at Pittsburgh, a little easier to stomach.
From this perch, I don't see how it impairs Miami's playoff path.
My beef us is Miami getting a free pass for canceling its hurricane-postponed game at Arkansas State back in September.
That game doesn't matter if either team is out of contention, for sure, but Miami is on the verge of making the playoff.
In 1998, the UCLA Bruins rescheduled an early game against Miami that was postponed by Hurricane Georges. That December make up cost UCLA a spot in the first BCS title game.
In 2004, Cal rescheduled a game, at Southern Mississippi, that had been postponed by Hurricane Ivan. The Bears won, by 10 points, on Dec. 4 but lost enough poll votes to make Texas No. 4 in the final BCS standings.
And that move denied Cal its first Rose Bowl trip since 1959.
In other words: All games should be played when stakes are involved.
There is no way you can tell me Miami would have definitely won at Arkansas State, a top-drawer Sun Belt team that raised its record to 7-3 on Saturday with a 67-50 win over Louisiana Monroe.
Yet, it appears Miami will get a wink-and-a-nod for Friday's loss at Pitt. Last year, Clemson lost to Pitt and still won the national title. My thought for future teams looking to compete for national titles: schedule Pitt, then lose to Pitt.
Unless the committee uses Miami's missing game as a reason to justify giving a playoff spot to Alabama?
That would be a tough swallow, considering Miami would be a conference champion with wins against ranked opponents Notre Dame, Virginia Tech and No.1 (probably) Clemson.
So, yeah, what a weekend.
--Oklahoma. Could the Sooners be the new No.1 after they wiped away West Virginia in Norman? Maybe, but was sad to hear the tragic news, however, about quarterback Baker Mayfield, whose jersey was carried to midfield by teammates before the game.
Initially, I feared Baker had gotten blown away in a twister. It turned out his teammates were mourning the fact Mayfield was demoted as captain as part of punishment for last week's crotch grab against Kansas. Baker also had to sit out a couple of plays. Our heartfelt sympathies go out his family.
--Forget Oklahoma. Clemson is going to be No. 1 now that it has pie-holed South Carolina.
--Ohio State scored a critical win at Michigan that kept its playoff hopes alive heading into next week's Big Ten title game. The story in Ann Arbor was whether a cameraman put out a hit job on the knee of Ohio State's quarterback. J.T. Barrett claimed after the game he was struck on the knee by a cameraman, during warm-ups. Urban is demanding an "all-out investigation" before the guy goes into the Polaroid Witness Protection Program.
Question: Does Urban Meyer ever play drama-free games?
--Wisconsin wiped out Minnesota and solidified its stock as the only, remaining, undefeated Power 5 school. The Badgers could move to as high as No. 3 or No. 4 in this week's CFP ranking. Note to self: no more jokes about Wisconsin's weak schedule.
So I guess this would be my new top six: Clemson, Oklahoma, Auburn, Wisconsin, Georgia, Miami. With Alabama at No. 7. But why wouldn't my No. 8, let's say Ohio State, jump over idle No. 7 if my No. 8 beats undefeated Wisconsin.
--The Pac didn't get the chaos miracle weekend it needed to give two-loss USC a chance, unless it comes down to a two-loss argument against Ohio State or Texas Christian. Who sees USC wining that one?
West Coast night-cap: three-loss Stanford knocked previously two-loss Notre Dame out of the mix with an impressive, 38-20 win at Palo Alto. Stanford essentially clinched the Pac North during the Notre Dame game as Washington was simultaneously trashing Washington State in Seattle. That clinched the North for Stanford and earned a berth in Friday's title game against USC.
It will be one of three rematches next week, joining Auburn-Georgia (SEC) and Oklahoma-TCU (Big 12).
And here's a final tip for you, boys and girls, before bed. In college football, when you can, try to play at home. UCLA went 6-0 at the Rose Bowl and 0-6 everywhere else. Washington State was 7-0 at home but a Pullman-car wreck on the road, losing three games by the scores of 37-3 (Cal), 58-37 (Arizona State) and 41-14 (Washington). Stanford was unbeaten at home but lost at San Diego State. Both of USC's defeats were away from the Coliseum. See? [/membership]