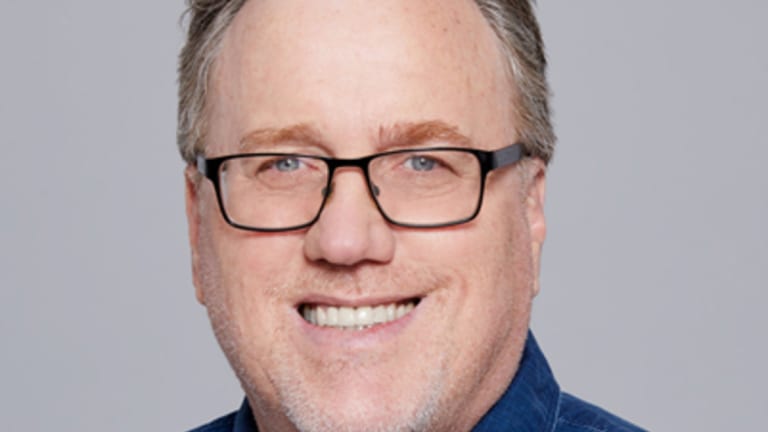 Rankman Saturday
Rankman's on-going tribute to his favorite three-dot columnists continues with odes to Dallas-area legend Blackie…
Rankman's on-going tribute to his favorite three-dot columnists continues with odes to Dallas-area legend Blackie Sherrod, San Francisco's Herb Caen,John Hall "The Hall Truth," and Eddie West.
Eddie West?
He was sports editor of the Santa Ana Register when I was a paper boy for that paper circa 1970. He used to write a notes column called "West Winds" that I devoured while rubber banding the dailies and then stuffing them into a gunny sack draped over the handlebars of my bike.
Eddie West was sports editor of the Register, hold on here, from 1922 until 1972. Think about the things he saw and covered. Eddie, who died in 1977, reported the inning-by-inning of the 1933 World Series on a blackboard outside the paper after an earthquake made it impossible to publish.
Blackie was a legend in Dallas who had a notes column that started rat-a-tat "Scattershooting while wondering..." He was buddies with legends Dan Jenkins and Jim Murray. It was also Blackie who always warned young writers, in a competitive newspaper town, to never to hold a scoop too long. "If you don't write it, you're going to read it. "
Herb Caen, of course, was the king of San Francisco who coined the nickname "Baghdad by the Bay." My wife and I, while walking in SF on our honeymoon, saw a positive Herb Caen restaurant review posted outside "Cafe Grifone." We walked in and it changed our lives. Caen had power, Caen had juice.
John Hall was a longtime notes master for the L.A. Times and then the Register, a guy who drank with John McKay at "Julies" and knew all the local secrets...
Onto this weekend's college football dot, dot, dot notes, presented here as "Rankee's Doodles Dandies."
I swear something bad happened recently at Ohio State involving Urban Meyer but it was so long ago I can hardly remember what it was...
"That's one of the best wins that I've ever been apart of," Meyer told ESPN's Tom Rinaldi after Ohio State put the lights out on Penn State's "White Out" in a 27-26 win at Happy Valley...
Penn State's play call, after calling two time outs, on the all-or-nothing fourth-and-five drive, will go down as the worst in school history...
Having Nit QB Trace McSorely hand off on that read-option is like having Kate Upton dress up in a beekeeper's suit SI's swimsuit edition...
McSorely had passed for 286 yards to that point, and rushed for 175, so you might want the ball in his hands on the play that could decide the game, the Big Ten, the College Football Playoff and maybe the national title...
Notre Dame is FOR REAL after Saturday's 38-17 win over Stanford in South Bend and that's bad news for a Power 5 conference champion...
As it stands there are only four playoff spots for five division champions, not counting half-way independent Notre Dame...
The Irish, if they finish undefeated, will take a playoff spot from a conference champion: Pac 12 or maybe even the ACC...?
An opening loss to Auburn likely knocked Washington out of the playoff chase but here's some information for the selection committee if Wisconsin ever gets involved in the discussion: Brigham Young, which won at Wisconsin earlier this year, lost at Washington Saturday night, 35-7...
Just checking. Around noon I went out to Lowes to buy a sprinkler repair kit: Did Alabama manage to sneak past Louisiana LaFayette...?
I don't really like olives, except in martinis, which I don't drink...
Up until Saturday I had never heard of Chase Brice, Clemson's third string quarterback who was forced into action against after starter Trevor Lawrence was knocked out in the first half against Syracuse...
And now you're telling me Brice might have to lead Clemson to the national title...?
For what it's worth: I had never heard of third-stringer Cardale Jones before he led Ohio State to the national title in 2014...
I was really hoping Kelly Bryant, who walked out of Clemson this week after losing his job to Lawrence, would have become the first college quarterback to watch the first half of a game at home and then play the second half...
Brice, a second-year freshman, had only thrown eight passes until Saturday. He looked shaky at times but his fourth-and six completion, in the fourth quarter, leading to Clemson's game-winning touchdown, may have saved the season...
Come on, who are we kidding? Those kind of losses only haunt Pac 12 schools. Clemson lost at home to Pitt two years ago and still won the national title, and lost at Syracuse last year and still made the College Football Playoff...
Here's something I don't quite understand: the drive-thru ATM at our local bank has a braille keyboard option...
News flash: the new NCAA transfer rule allowing players to play in four games without burning a red shirt year is driving college coaches bat-crap crazy...
UCLA is 0-4 for the first time since 1971, when the Bruins dropped games to Pittsburgh, Texas, Michigan and Oregon State before busting through with a win at Washington State...
The Bruins' coach now, Chip Kelly, has been called a little salty. UCLA's coach in 1971 was Pepper Rodgers...
The 1971 UCLA team finished a very disappointing 2-7-1, but ended it gloriously with a 7-7 tie against USC. That can't happen this year because of the new OT rules in college football...
You have to admire UCLA's consistency. The Bruins entered Friday's game with three losses by the average score of 37.6 to 17.3. UCLA lost to Colorado, 38-16…
Chip Kelly picked the wrong schedule for a rebuilding year. UCLA's opponents now stand 17-1 after Fresno State's late Saturday win over Toledo...
And you thought that Foster Farms bowl match-up was bad three years ago? UCLA and Nebraska are now a combined 0-8 for the first time, I'm going to say, ever...
Under the radar: Colorado is 4-0 for the first time since 1998 while QB Steven Montez and Laviska ShenaultJr. are as good a pass-catch combo as there is right now in college ball...
I have never seen any of the Star Wars movies...
There was a line around the theater when the first movie premiered in 1977, so I turned the car around and drove home. I have been on the Star Wars "ride" at Disneyland...
Alabama is so good the Crimson Tide have almost become unwatchable…
Meaning, I'm not going to watch them score 28 points in the first quarter against Louisiana and 21 points in the second. I'm just not…
A lot of years I would have set the recorder for Florida State and Louisville. This year I forgot they were playing until it was too late...
Finally: the only win-less schools left in college football are San Jose State, UTEP, UCLA and Nebraska...