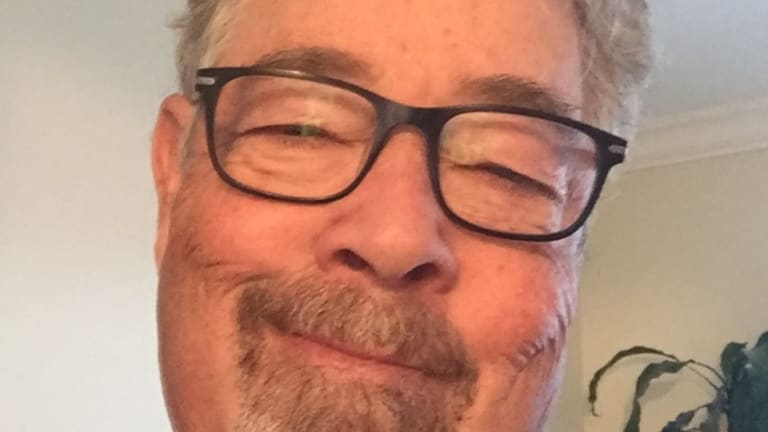 Back! Back! Back! Brockmire is a walkoff winner
Today, I just want to say one word to you: Brockmire. If you have seen this ridiculously hysterical and dark sitcom…
Today, I just want to say one word to you: Brockmire. If you have seen this ridiculously hysterical and dark sitcom…
Today, I just want to say one word to you: Brockmire.
If you have seen this ridiculously hysterical and dark sitcom about a degenerate sportscaster played by Hank Azaria, you know what I'm talking about.
If you haven't—and considering that Brockmire just began its second season on IFC, that's very possible—I advise you to check it out.
Do not watch it with your children, unless your children are really mature and weird. Do not watch it, for that matter, with anyone who's squeamish about drug, alcohol, sex and potty jokes. (There are podcast and baseball jokes.)
But do watch it. It is innovative television in an era where ``innovative'' and ``television'' are seldom linked in the same sentence—unless they have zombies, conspiracies, piles of dead bodies and/or blood spurting everywhere.
Brockmire is in the fine tradition of The Slap Maxwell Story, in which Dabney Coleman played a rascal sportswriter for one delightful, 22-episode season in the late '80s
It also is in the fine tradition of Sports NIght, a sitcom that mimicked the original Dan Patrick/Keith Olbermann heyday on ESPN. That show, which featured Peter Krause, Josh Charles and Felicity Huffman, lasted a whole two seasons and 45 episodes.
Thankfully, Brockmire is poised to outlast both of those video comets. IFC has renewed Brockmire for two more seasons, Variety reported, for a total of four seasons. Admittedly, Brockmire's first ``season'' was eight episodes, but seasons change rapidly in the world of modern television
``This show is my favorite thing I've ever done. Period,'' Azaria, who has done some very cool things, said in Variety. ``I love shooting it, I love editing it and I love how much people are enjoying it.''
If you say, ``Huh?'' to all three of these sports sitcoms, I won't be offended. My tastes in television often run counter to the rest of America.
Seinfeld and Friends. Mary Tyler Moore and Dick Van Dyke. The Honeymooners . . .All Hall of Famers. If you made me watch more than a few minutes of 2-1/2 Men or Everybody Loves Raymond, though, I would give up the nuclear codes.
Why Brockmire?
It transcends. It is not only outrageous. It is clever and smart and sophomoric and provocative.
If you have ever listened to baseball on the radio—I mean, really listened—Brockmire will grab you.
Azaria plays Jim Brockmire perfectly. He's got the voice, the plaid sportcoat and the sometimes profound, sometimes inane, sometimes obscene soliloquies down perfectly. He's also got extreme amounts of bourbon, pills and hormones.
The guy feuds with everyone from the New Orleans Crawdaddys mascot to Brent Musberger, although I suspect that my old friend Brent was delighted to be accused of a disgusting practical joke.
While Musberger is unseen, Joe Buck played himself in a wonderful cameo last year, when Brockmire went to a sportscasters reunion. My appraisal of Buck—whom I always thought of as professional but bland—has soared.
Brockmire even slips in some erstwhile sportswriters for cameos.
Unabashed request: I am available for cameo work, Hank. Will trade semi-true degenerate stories for brief on-camera appearance.
Amanda Peete was a wonderful co-star in Season 1, when a disgraced Brockmire was calling the games of the minor-league Frackers (yes, that kind of fracking). The flashbackks to his exile in Japan are must-watch television.
In short, check out Brockmire if you are weird, or are simply into weird sports sitcoms.
Episode 2, Season 2 on Wednesday at 9 p.m. Central on IFC, I believe. Episode 1 and Season 1 are archived on the IFC app of your favorite internet device.
Tell 'em Slap Maxwell sent you.