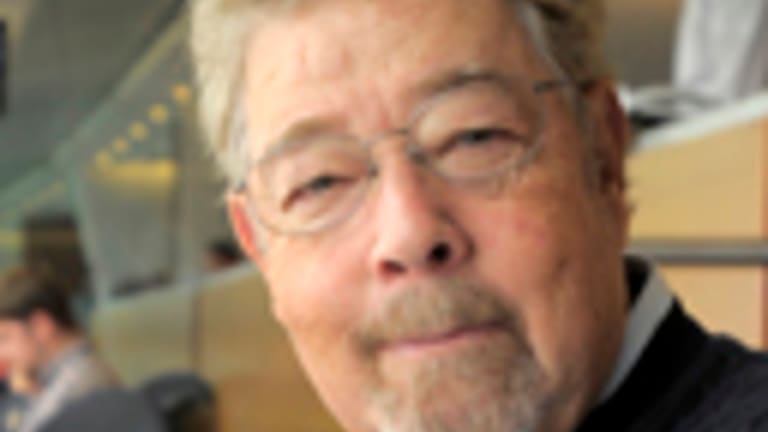 Can Illini save Groce's job? Has Northwestern derailed its NCAA trip?
Illinois' win over Northwestern on Tuesday—its second vs. the Wildcats in four games—doesn't change everything. But it…
Illinois' win over Northwestern on Tuesday—its second vs. the Wildcats in four games—doesn't change everything.
But it changes a lot of things.
Who knew?
All of a sudden, Northwestern's triumphant march toward its first-ever NCAA tournament is not a given.
All of a sudden, the resurgent Illini, who have won three of their last four, have a faint glimmer of hope for their own NCAA bid.
It would be the first in four years, since John Groce's inaugural season. And it would likely slam the door on the clamor for Groce to be fired.
Take that, you cynics who say the regular season doesn't matter.
First, Northwestern. . .
There's no doubt that the Wildcats are laboring under a Cub-like burden of expectations. While the North Siders were trying to end 108 years of World Series solitude, Chris Collins' team, just a short ride away on the Purple Line, is aiming for its first NCAA trip since the tournament began in 1939.
After the first shocking loss to Illinois, in Evanston on Feb. 7, Northwestern bounced back with an historic win at Wisconsin.
If they end their NCAA drought, I thought, that will long be remembered as the game that put the Wildcats over the top.
Now I'm thinking, if the Cats don't make the Big Dance, two epic toe-stubs against Illinois will be remembered as the reason.
I know Illini Nation, which considers wins over Northwestern their birthright, is enjoying that possibility.
Second, the Illini Conundrum. . .
What I'm wondering is. . .how do all those loyal Illini followers feel about the possibility that Groce can save his job?
I have already weighed in, that his five-year plan hasn't worked out, and it's time for a change.
That said, if Illinois continues to rally up and makes a miracle run to the NCAA tournament, a coaching change is no longer cut-and-dried. No matter what you and I think about the five-year pattern—and no matter what we think about the inconsistency that continues to mark those five years—it's pretty tough to imagine a scenario where athletic director Josh Whitman pulls the plug.
To get there, Illinois would need to win out. Its remaining three games are at Nebraska, vs. Michigan State and at Rutgers.
All three are winnable—or losable—for this Illini squad. But if they win out and go to the Big Ten tournament 9-9, a little more frosting will give them an NCAA possibility.
Remember, though, that the tournament is in Washington, D.C., as part of Jim Delany's march to the sea. Illinois' road would be simpler if the tourney were in Chicago, where its fans—and fans from every other Original Ten team—could actually get to the games.
But that complication is so Illini.
Meanwhile, Northwestern merely needs to avoid losing out. One more win will give it a 10-8 conference record, a school-record 21 wins, and enough of a resume to earn it an NCAA bid.
The Wildcats' slate: At dysfunctional, but desperate Indiana, which has lost five in a row. And vs. Michigan, which has its own Bubble worries. And vs. Purdue, which is a good team playing well.
There ought to be a win in there somewhere if the Cats get back to scratching. If not, look out. And the pressure is mounting.
To recap. . . One team is playing for its coach's job. The other is playing for the first NCAA bid in school history.
Spare me the baloney about how regular-season basketball doesn't mean anything.