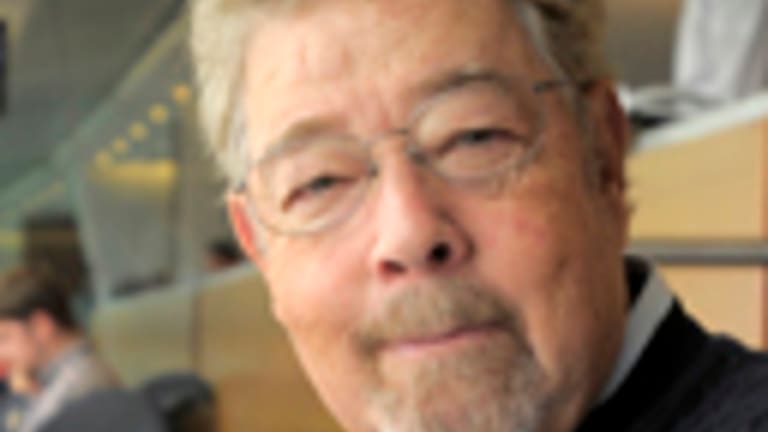 Coaches' golf outings are out-of-bounds these days. And that's too bad.
And now, I'd like to offer a moment of silence for the gone but not forgotten. . . pre-season golf outing. This used to…
And now, I'd like to offer a moment of silence for the gone but not forgotten. . . pre-season golf outing.
This used to be the time of the year when coaches would suffer through a day of chasing the little white ball, and then eat a burger and drink a beer with the assembled media.
And oh yes, they'd talk about their team in a relaxed atmosphere. Most importantly, we'd all get to know each other a little better. So that when tempers flared and deadlines grew short during the season, we might understand each other better. At least that was the idea.
This type of golf outing, as far as I know, has gone the way of the carrier pigeon. The younger generation(s) of media don't have time for golf. They're too overworked in the 24/7 internet world. And the current generation of football coaches don't have any interest in golf, and/or bonding with the media.
Which is more a sign of the times than anything else.
But it used to be a big deal. And never mind the golf. The social benefits, which translated into work connections, were valuable.
In short, the football coach's golf outings were fun and productive.
I once shared a cart with David Parry, the late supervisor of Big Ten officials, at an Illinois outing. There was no finer gentleman, and I still think about his insights.
We were in a group with former Illini coach Lou Tepper, who was a really sharp man. It was an interesting group. I still remember Parry as the man who best explained the importance of video replay.
Basically, he said, officials have always made mistakes. But when cameras catch those mistakes, you have to have a way to correct them. He had an NFL background, but I'd love to hear his take on baseball's strike zone.
Parry not only was congenial in press boxes. He also took my phone calls on Sundays, when I was looking for the league's response to some controversial decision. I don't remember if he ever said anything on the record, and sometimes he couldn't say anything. But he would explain that, and I would say, ``No problem.''
Our day on the golf course opened the door to that trust and communication.
I also still treasure the memory of 18 holes with Joe Moore, the legendary offensive-line coach, when he was at Notre Dame. I don't know that I picked up anything useful from a pure work standpoint. But oh, the stories.
Most of the football coaches I knew weren't very good golfers. Lou Holtz could play. And from what Lon Kruger, who's a good player, told me about Steve Spurrier, the Ol' Ball Coach was a golfing ace. Another exception was Gary Barnett, who was as sharp with a golf club as he was in reviving Northwestern football.
I once played in a Big Ten outing that was mostly made up of coaches and boosters. Don't ask me how I made the cut for that. That would never happen in the modern world.
I bumped into Hayden Fry, who hadn't played well and didn't care. The great Iowa coach explained his bias against having assistant coaches who were good golfers: ``If they're playing good golf, they're not spending enough time being good football coaches.''
Ron Turner agreed with Fry. Turner, who had been the Bears offensive coordinator when he was hired as Illinois' head coach, basically hated golf.
But as Illinois football coach, he hosted a pre-season media golf outing. That's what football coaches tended to do in those days. It was a way for football staffs to mingle with media in a relaxed setting before the rigors of training camp set in.
Turner usually just sat on the tee of a par-3, hitting the occasional shot and schmoozing people. But one year, he played. And I rode shotgun on his cart.
We didn't have a very good team. Besides us, we had two media guys who were very casual golfers, which meant that I had to do the heavy lifting, and I don't hit the ball far enough, especially at Illinois' Orange course, which isn't a difficult course but is long.
I was playing my butt off to keep us 1- or 2-over par in this scramble format, but Turner was simmering. He might not have cared about golf; but he really did not care for lousy golf.
``How are you guys doing?'' people would ask.
``Great. We're 9-under,'' he'd tell them with his teeth clenched.
Same question, a few holes later.
``Great. We're 14-under.''
Turner was hitting a lot of low smothered shots that would dive-bomb to the left. After a while, I asked if he wanted some suggestions. So I opened up his stance and weakened his grip--and he started hitting equally unappetizing pop-ups that went to the right.
And even though he had no use for golf, he was glaring at me.
``Do you know what your problem is?'' I said to him. ``You're not coachable.''
A smile almost broke through the scowl.
When Bob Davie succeeded Lou Holtz as Notre Dame coach, I went down to the Irish football golf outing.
On one par-three, I hit one of my patented skulled five-woods. It sprayed all the way up to the green, never rising higher than your shoulder. But it hopped within a few feet of the hole, where I proudly put my name on the closest-to-the-pin card.
Later in the round, Davie was sitting in a cart next to the green of another par-three, visiting with each group as they played the hole. It was a short hole, but I noticed that the pin was back, so I took an 8-iron where most people were hitting a wedge or 9-iron, and I actually stuck it close. Another closest to the pin.
At the post-round dinner, I accepted my two prizes--I think they were for dinners at South Bend restaurants—and gave them to a couple of assistant coaches.
Later on, Davie was handing out light-hearted awards to the media, things like ``furthest trip'' to attend the golf outing; some writers came from the East Coast. I got ``a best unscouted prospect'' award for my two closest-to-the-pins.
Afterward, I was chatting with Davie and he said, ``So you can play a little golf, huh?'' and I was like, ``No, I just got lucky.'' I didn't want to tell him that while the 8-iron was a decent shot, the 5-wood was as skulled as they come. It just happened to come on a hole where there was no sand or water.
He just winked. Or something like that.
Sadly, the post-season golf outing also has disappeared. At one Orange Bowl, the outing was held on the course where Caddyshack was filmed. Playing Grande Oaks, in Davie, Fla., near Ft. Lauderdale, was so cool, especially when Bill Parcells, who was a member, pulled up in his Escalade and was told he couldn't play because of the marauding media.
A Fiesta Bowl outing featured a photo-op with Budweiser ``representatives.'' You may notice that the other members of my foursome received the favored spots in the photo. That's because I had thrown a couple of bucks in the pot and entered the putting contest, and got there late. I sank the putt, but was disappointed at having to share the pot with another putt-maker; it was not an easy putt.
It's understandable that these outings have gone away. But it's also unfortunate. They not only were fun. They served a purpose.