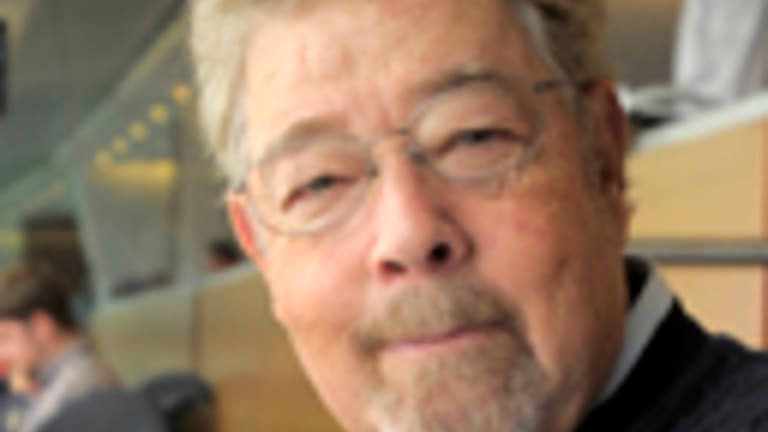 For Chryst's sake
When he's being honest, any coach will tell you The Schedule Maker can be your friend. Or The Schedule Maker can be a…
When he's being honest, any coach will tell you The Schedule Maker can be your friend. Or The Schedule Maker can be a Blankety Blanking Blankety Blanker.
But honesty is not always the best policy. It can make a coach sound like a whiner. Worse yet, it can distract his players from the very daunting and unavoidable tasks at hand.
And so, while it's nice that Wisconsin coach Paul Chryst is embracing the ``great opportunity'' that the Badgers' schedule provides, I'm going to tell you that opening the Big Ten against Michigan State, Michigan and Ohio State in the three ``crossover'' games with the Eastern Division is hazardous to Chryst's second-season health.
And the rest of the schedule is pretty toxic, too.
Opening with LSU at Lambeau Field—which is to Wisconsin football what the Old Course is to golf—is a wonderful if dangerous choice. Playing Iowa, Nebraska and Northwestern—the Badgers' top rivals to win the West—in the three games right after the Sparty-Wolverine-Buckeye trifecta is a tough deal that happens.
But when the Blankety-Blank Schedule Maker dealt Wisconsin a hand that included Sparty, Brutus and and the Harbaugh Reality Show back-to-back-to-back, that sure looked like a season-changer.
Compare with West favorite Iowa, which gets Rutgers, Penn State and Michigan. Nebraska plays Indiana, Ohio State and Maryland. Northwestern gets Michigan State, Ohio State and Indiana.
One out of the three East beasts? Good for you. Two out of three? It happens.
But all three? The Badgers are going to need to buckle their chinstraps tight, for Chryst's sake.
This is a second-year coach who got off to a nice 10-3 start at Wisconsin last year that included losses to Iowa and Northwestern that easily could have gone the other way.
We certainly don't want to get into any dire forecasts before a game has been played. But I wonder how Badger Nation would deal with the kind of disappointment a schedule like this can produce.
``Probably the No. 1 question I've been getting when I have an opportunity to speak instate is about the schedule,'' Chryst said at Big Ten media day. ``I know our players and coaches are excited about the challenge of the schedule we have, because that's a great opportunity.''
When Chryst, 50, said that, his lips were not quivering. He looked calm and sounded quietly enthusiastic.
By all accounts, he's earnest, honest and talented—a former Badger quarterback who grew up to be the team's highly respected offensive coordinator, and then came back from Pitt when Gary Andersen audibled himself back to the West Coast.
His late father, George, who was football coach at UW-Platteville, was a jovial, outgoing man who used to open up the Platteville gym—where Bo Ryan would win four national championship—for intense pickup basketball games played by the media covering the Super Bowl Shuffle Bears' raucous Platteville training camps.
Don Pierson. Ed Sherman. Terry Bannon. Ken Valdiserri. Bryan Harlan. The saintly Gene Seymour. And in the bleachers, Bill Gleason would toy with a cigar while watching the grappling and occasional scoring.
Wayne Larrivee ventured into the paint. I did not. But I digress.
The obvious question is, how are the Badgers going to deal with a schedule in which they open with a likely top-10 opponent, and could see five ranked opponents in their first seven games?
The emotional questions are: How are Badger fans going to handle it if they have a trainwreck on their hands? And how will Chryst and new defensive coordinator Justin Wilcox react?
When I was in school in Madison, you could pencil in the Badgers for four wins every year, like clockwork. Chant ``Ruf! Ruf! Ruf!'' for tailback Rufus Ferguson, curse Bo and Woody, and throw a little more smuggled brandy into the Coke in upper deck Section KK at Camp Randall.
Times have changed.
On the other hand, maybe we're putting too much on the Schedule Maker—even if he is a Blankety Blanking Blankety Blanker.
Clear eyes. Full hearts. Can't lose.
Yeah, right.