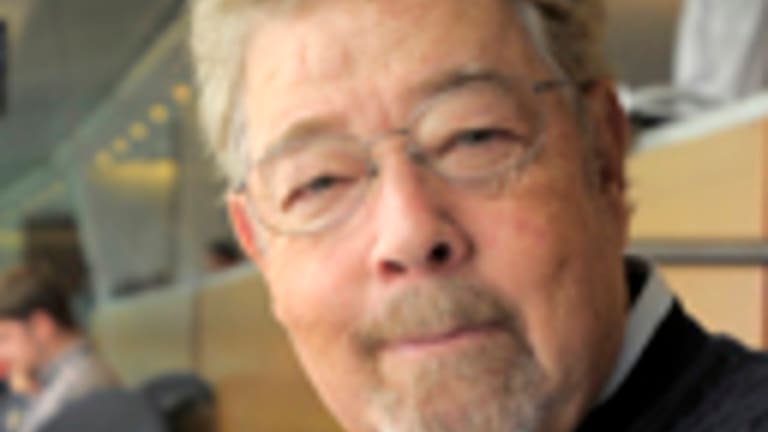 Harbaugh Weekly: Life lessons from Arnold Palmer
Yes, Jim Harbaugh played golf with Arnold Palmer. Two years in a row, in 1995 and '96, they were paired together at…
Yes, Jim Harbaugh played golf with Arnold Palmer. Two years in a row, in 1995 and '96, they were paired together at the Cadillac NFL Golf Classic.
``It was a thrill to play with him. He had a story every hole,'' Harbaugh said on the Inside Michigan radio show.
The Michigan coach was especially impressed with the Palmer galleries and the Palmer panache.[membership level="0"] The rest of this article is available to subscribers only - to become a subscriber click here.[/membership] [membership]
"You talk about Arnie's Army,'' Harbaugh said. ``It was an army. The interaction between him and the fans, I've never seen anything like it—somebody that really thoroughly enjoyed talking to people in the gallery. Go over to the gallery. Talk, shake hands, come back and it would remind him of a story, he'd tell it."
That jibes perfectly with my experience of walking with Palmer at the 1997 Senior U.S. Open at Olympia Fields in suburban Chicago. I recalled that in an Arnold Palmer remembrance that ran in the Chicago Sun-Times this week.
Harbaugh never forgot Palmer's self-awareness about what was important, when he spoke to their entourage of players, caddies and others in the group, Mark Snyder reported in the Detroit Free Press.
``You know, I think I've got 10 years of good living left.'' Palmer said. ``I'm going to enjoy every minute of it. I have an enthusiasm and a real zest for life. I'm going to get the most out of these next 10 years.''
That 10 years turned into 20 years, Harbaugh added.
That also sounds like a spot-on recollection. Those of us who remember watching Palmer play on grainy 1960s TVs can attest to that. His exuberance spilled out of those Zeniths and RCAs.
My family was not at all golf-centric. But watching Palmer duel with Nicklaus and Player and two of my favorites, Billy Casper and Julius Boros, was enchanting.
And those shots of Palmer traipsing around at the British Open? In the early '60s, he might as well have been playing on the moon.
Needless to say, I jumped at the opportunity to become a caddie. Don't know if that would have happened if not for Arnie on TV.
Sometimes I think about that. What I could have done with all those hours spent on the golf course, or staring at the British Open and the Masters on TV.
No regrets. Well, maybe my lousy swing.
God bless, Arnie.[/membership]