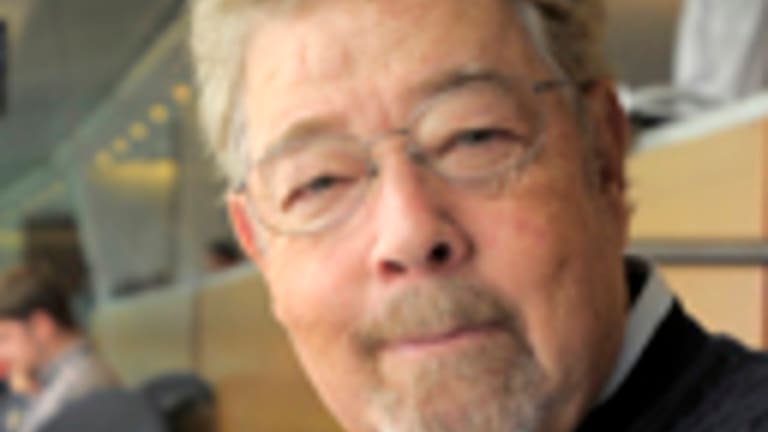 No. 1: Alabama
When you pick against Alabama, you are swimming against the Tide. There are a handful of college football perennials…
When you pick against Alabama, you are swimming against the Tide.
There are a handful of college football perennials that are capable of consistently doing great things when they have the right guy in charge.
The list includes, in no particular order, USC, Notre Dame, Oklahoma, Texas, Ohio State, Michigan and virtually every SEC team except Vanderbilt.
That's what makes what Nick Saban is doing at Alabama so amazing. When you slip a little in the SEC, you slip a lot. And the Crimson Tide hardly seems to slip at all.
Despite sending another serious crop of players to the NFL, Alabama--which returns seven starters on offense and five on defense--is your best bet to win the national championship. [membership level="0"] The rest of this article is available to subscribers only - to become a subscriber click here.[/membership] [membership]
It would be the Tide's fifth title in nine years. And that would be yet another amazing tribute to Saban, who's already in the discussion for all-time greatest college football coach.
Saban must settle on a quarterback for the third straight season. But after reaching the national semi-finals two years ago and beating Clemson for the 2015 title, that's hardly a deal-breaker. He also must replace Heisman Trophy winner Derrick Henry at running back. Again, been-there-done-that.
In many ways, the Crimson Tide didn't even bring its A game when it took out Clemson 45-40 in Glendale, Ariz., last January.
The real question I keep asking myself is: why is Saban so good?
He's hardly a Knute Rockne, or even a Pete Carroll or Lou Holtz, in the charisma department. This is not about inspiring speeches and motivational ploys.
Saban was a defensive back at Kent State when National Guardsmen killed four war-protesting students in May, 1970. I've heard him talk about that in a thoughtful, but surprisingly unemotional way.
Although he calls a fine game, and has been more partial to thinking outside the box as he has aged, Saban isn't known for outlandish Xs and Os, either. What the Tide does is very sound, and is done very well. But it's not shockingly unique. It's not as singular as Oregon's hurry-up, or as rigid philosophically as any number of we-pound-the-ball offenses. Saban will even bring in a Lane Kiffin as offensive coordinator, an intriguing hire that many coaches in his position would have shied away from—and turn it into an excellent hire.
Saban is just a 24/7/365 exceptional football coach. He does everything well, and he does it relentlessly.
The first time I started pondering the brilliance of Nick Saban was in 1999, He had just beaten Michigan 34-31 in East Lansing, and had Michigan State off to a 6-0 start—poised for greatness. I was sitting at his post-game press conference, listening to his surprisingly unemotional post-game remarks—and thinking this understated man (with thick glasses and an uncool haircut in those days) looked more like a CPA than a gridiron Napoleon.
When Michigan State endured surprisingly uncompetitive losses to Purdue and Wisconsin the next two weeks, I was left wondering if the problem was a shortcoming of Saban or Michigan State's ceiling.
When he bolted for LSU at the end of the '99 season, I thought Saban answered part of that question, that Sparty always would have a tough time when Michigan and Ohio State were hitting on all cylinders.
Saban answered the other part of the question when he guided LSU to the 2003 national championship—that his ceiling was sky-high. And he's been solidifying that answer regularly ever since.
Five national championships—including four in the last eight years--in this competitive era is a big deal. A h-yuge deal.
Sure, Saban has all the resources going for him. But others have had situations like that. And no one in the modern era has achieved like this.
When you pick against Alabama, you're swimming against the tide.
Herb's Countdown so far: No. 16: Georgia, No. 15: USC, No. 14 Michigan State, No. 13 Iowa, No 12 TCU, No 11 Washington, No. 10 Notre Dame, No. 9 Stanford, No. 8 Tennessee, No. 7 Ohio State, No. 6 LSU, N0. 5 Clemson, No. 4 Michigan, No 3. Oklahoma, No. 2 Florida State. [/membership]