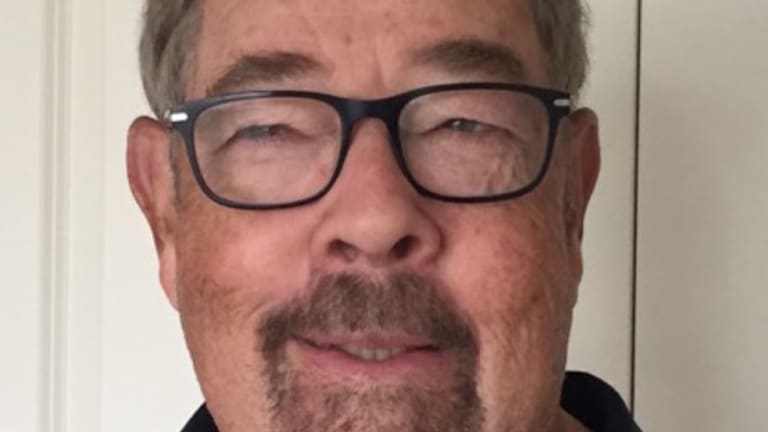 No. 3: Ohio State
A month ago, the big question at Ohio State was: Can a team really lose a stud like quarterback J.T. Barrett and go…
A month ago, the big question at Ohio State was: Can a team really lose a stud like quarterback J.T. Barrett and go farther?
There's a bigger question at Ohio State now. It revolves around Urban Meyer and the coaching fiber of the Ohio State Buckeyes.
Meyer received a mild three-game suspension for his handling (mishandling?) of the long-running domestic-abuse problems of former assistant coach Zach Smith. Meyer's inability to act contrite—or even sincere—in the eyes of many observers added to the unsavoryness of the whole business.
No matter how hard Meyer tries to put this behind him, the Zach Smith situation is likely to be an ongoing storyline for the Buckeyes this fall. Meyer won't like it. His players won't like it, either.
The question is, how much of a toll will this potential distraction take on a talented team that was widely projected to reach the College Football Playoff before Meyer was placed on administrative leave?[membership level="0"] The rest of this article is available to subscribers only - to become a subscriber click here.[/membership] [membership]
Expect inevitable flareups of temper.
When things like this happen, conventional wisdom says the distraction could become a problem.
In this case, though, I wouldn't be surprised if the immensely talented Buckeyes adopted an us-against-the-world mentality and played on at a very high level.
I wouldn't want to be an Ohio State beat guy. Then again, I wouldn't want to be an Ohio State opponent, either.
The Buckeyes' roster is uber-talented. And Meyer, ironically, has assembled a coaching staff that has endured its share of storms—and is well-equipped to handle more.
Desipite relatively good success at Indiana, offensive coordinator Kevin Wilson left amid allegations that he pressured players to return from injury too quickly. Defensive coordinator Greg Schiano—who had a great run at Rutgers and a not-so-great stint with the Tampa Bay Buccaneers—seemed a lock for the Tennessee job last fall until he was derailed by Vols fan social-media backlash. Schiano also has denied claims that, while a Penn State assistant, he knew Jerry Sandusky was a sexual predator.
These guys are familiar with adversity.
In other words, with the right approach, Ohio State can still play up to expectations.
Barrett's successor, Dwayne Haskins, who came off the bench heroically at Michigan last year, is a pro-style slinger. And dual-threat freshman stud Tate Martell will press Haskins.
J.K. Dobbins, coming off a splashy 1,000-yard freshman season, is back to carry the ball. And junior defensive end Nick Bosa is back to anchor a defensive line that could wind up being among the nation's best.
The three games Meyer will miss? Home games vs. Oregon State and Rutgers, two of the Power Five's least powerful teams. And a ``neutral-site'' meeting with TCU at the Cowboys' stadium in Arlington, Tex.
Trips to Penn State and Michigan State will be perilous in the rugged Big Ten East, which enters the season with four top-25 teams.
The other tricky part is that the Buckeyes will need to avoid the stumbles that proved costly last year. Although Ohio State won the Big Ten, the 31-16 home loss to Oklahoma and the 55-24 drubbing at Iowa opened the door for the College Football Playoff to select two teams from the SEC.
Ohio State will be younger. It returns seven starters on offense but drops to 97th from 34th on Phil Steele's Experience Chart.
But it also ought to be hungry after knowing the bad taste of missing last year's playoff. And thirsty after all the jawing about Meyer's crime and punishment.[/membership]