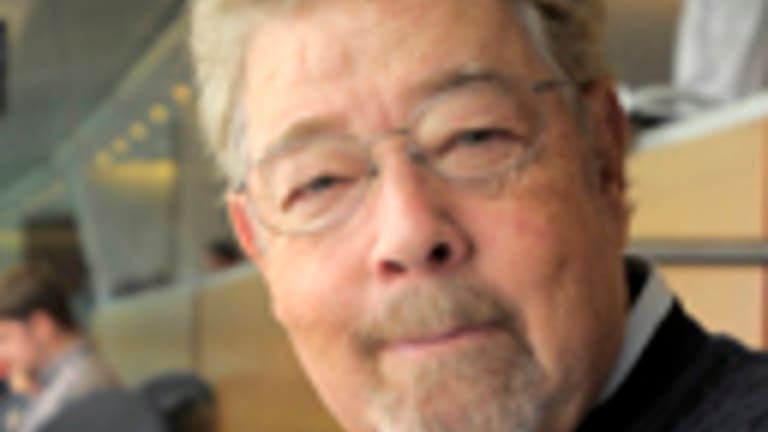 No. 3: Oklahoma
How good is Oklahoma? We'll find out very quickly. Three of the Sooners' first four opponents are solid top-25…
How good is Oklahoma? We'll find out very quickly. Three of the Sooners' first four opponents are solid top-25…
How good is Oklahoma? We'll find out very quickly. Three of the Sooners' first four opponents are solid top-25 candidates.
The peril starts with an opener at the Houston Texans' stadium against No. 15 Houston, which surprised Florida State in the Peach Bowl last season. It continues in Games 3 and 4, where young and restless No. 6 Ohio State and No. 13 TCU will be plugging in a lot of new faces at excellent and dangerous programs.
Give Oklahoma credit. Not many teams will schedule a one-two nonconference punch like Ohio State-Houston.
All of that said, the Sooners have the firepower to put up points and the stingy defense to fluster opponents.
I like Oklahoma, which lost 37-17 to Clemson in a semi-final at the Orange Bowl, to return to the four-team CFP again this season. [membership level="0"] The rest of this article is available to subscribers only - to become a subscriber click here.[/membership] [membership]
The prospects for another Norman Conquest start with quarterback Baker Mayfield, a Heisman Trophy contender—he finished fourth in 2015--who piled up 3,700 passing yards and threw 36 touchdowns with only seven picks. The 6-1, 212 senior can hand off to Samaje Perine (1,349 yards, 16 TDs) and Joe Mixon (753 yards, seven TDs).
On defense, Oklahoma is stout across the board. The 2015 unit led the Big 12 in the top four defensive stat categories, becoming only the second team to do that. With five starters gone, there will be some retooling on D. But the consensus opinion is that coordinator Mike Stoops, has good replacement candidates, notably junior cornerback Jordan Thomas, who replaces Zack Sanchez.
One caveat on Oklahoma, courtesy of stats guru Phil Steele: The last four times the Sooners have been an AP pre-season top-five team, they haven't finished higher than 15th. But the last three times they have been outside the pre-season Top 10, they've won a national championship, earned a playoff berth and finished sixth.
With its potent offense and solid defense, Oklahoma has ``the safest chance of making the playoffs as they will be favored in all 12 games and do not have to play a Big 12 Title Game.''
I could improve on the sentence structure. But not the pick.
Herb's Countdown so far: No. 16: Georgia, No. 15: USC, No. 14 Michigan State, No. 13 Iowa, No 12 TCU, No 11 Washington, No. 10 Notre Dame, No. 9 Stanford, No. 8 Tennessee, No. 7 Ohio State, No. 6 LSU, N0. 5 Clemson, No. 4 Michigan [/membership]