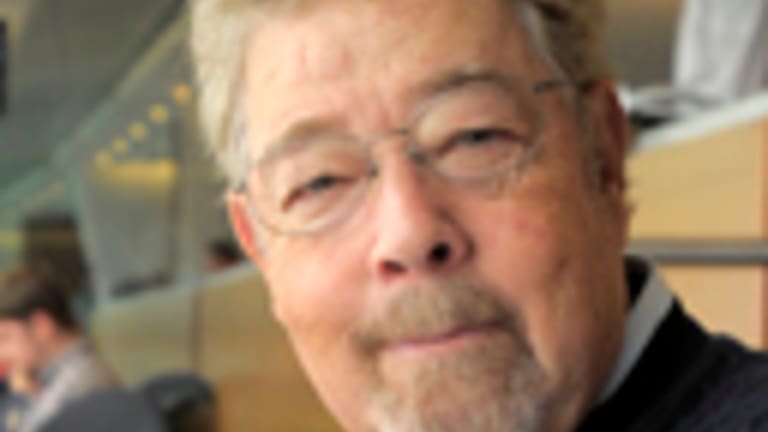 No. 5: Clemson
In 1984, a life-sized poster of William Perry adorned a Refrigerator-sized section of wall in the Chicago Sun-Times…
In 1984, a life-sized poster of William Perry adorned a Refrigerator-sized section of wall in the Chicago Sun-Times…
In 1984, a life-sized poster of William Perry adorned a Refrigerator-sized section of wall in the Chicago Sun-Times sports department. Sent out by the Clemson athletic department, it touted the 6-2, 350-pound Perry for post-season awards.
To this day, I regret not slipping into the office in the middle of the night and absconding with it.
That was even more true when the Bears drafted Perry—a sweet, gentle giant and great football player—and I got to know him a bit. I still have a New Yorker cartoon that shows a kid turning up his nose at a plate of food while his mom says, ``I read that the Refrigerator eats tons of ratatouille.''
I had the Fridge sign it, ``Right on! William Perry.''
Before helping the Bears win Super Bowl XX, Perry played on Clemson's 1981 national championship team, the Tigers' only title.
Which is a long way of saying that, until last fall, the last time I thought much about Clemson football was when the Fridge was capturing Chicago's hearts.
Thanks to Dabo Swinney, we now have to think about Clemson for two years in a row. The squad Swinney has put together is very capable of improving on last year's runner-up finish, when it was outlasted 45-40 by Alabama in a wild national championship game in Glendale, Ariz. [membership level="0"] The rest of this article is available to subscribers only - to become a subscriber click here.[/membership] [membership]
The Tigers return eight starters on offense, including dazzling QB Deshaun Watson, who finished third in the 2015 Heisman vote. Watson will be a chief challenger to 2015 runner-up Christian McCaffery, my pre-season favorite.
Also back is Wayne Gallman, who ran for a school-record 1,527 yards and 13 touchdowns. The Tigers also will be loaded at receiver, where Mike Williams joins a talented group after suffering a season-ending neck injury in Clemson's opener a year ago.
The challenge will be on defense, where eight starters have departed, including defensive ends Shaq Lawson and Kevin Dodd, and DBs Mackensie Alexander and T.J. Green. All four were taken in the first two rounds of the NFL draft.
The good news is, Swinney and defensive coordinator Brent Venables have a well-stocked cupboard, and a soft September schedule to break in their defensive newcomers.
The Tigers' national-championship hopes are likely to hinge on their Oct. 29 trip to Tallahassee, where they'll take on a Florida State team that could land a slot in the four-team national playoff if Clemson doesn't.
The winner of that game will be tracking for post-season glory.
In other words, there's a good chance we'll be thinking about Clemson again this fall.
Herb's Countdown so far: No. 16: Georgia, No. 15: USC, No. 14 Michigan State, No. 13 Iowa, No 12 TCU, No 11 Washington, No. 10 Notre Dame, No. 9 Stanford, No. 8 Tennessee, No. 7 Ohio State, No. 6 LSU [/membership]