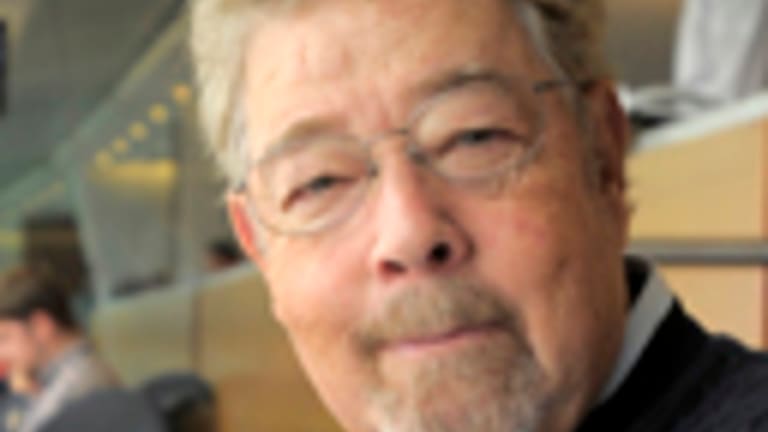 No. 6: LSU
I've always had a soft spot for LSU football. It has more of a warm and fuzzy side for me than its SEC counterparts. The…
I've always had a soft spot for LSU football. It has more of a warm and fuzzy side for me than its SEC counterparts. The…
I've always had a soft spot for LSU football. It has more of a warm and fuzzy side for me than its SEC counterparts. The Alabama of Bear Bryant and Nick Saban, and the Florida of Steve Spurrier, command respect and admiration for the way they played. And programs like Auburn, Georgia and Tennessee have played great football at times. But all of those deals tend to be very business-like for outsiders.
The LSU bandwagon, on the other hand, has always felt more inviting. Maybe it's because of the proximity to New Orleans, a town I love. The movie ``All the King's Men,'' Broderick Crawford version, doesn't hurt. I also enjoyed covering a Notre Dame game--``Geaux Irish!''--in Baton Rouge in 1984, when the struggling Irish upset the Tigers, courtesy of a great day from linebacker Cedric Figaro, which left half the press box singing, ``Figaro! Figaro! Figaro!''
There always seems to be a little more drama, and melodrama, with LSU.
That's certainly the case on the watch of Les Miles, who was on one of the hottest seats in college football at the end of last season. [membership level="0"] The rest of this article is available to subscribers only - to become a subscriber click here.[/membership] [membership]
Miles—who's 112-32, including the 2007 national championship and a 2011 champ-game loss to Alabama—nearly was fired last fall. Apparently, he was saved by his estimated $15 million buyout and his popularity with fans, who love his swashbuckling style.
On the negative side of his bid to have the kind of epic season needed to satisfy sky-high LSU expectations, the Tigers play in the best football league in America where players are not officially paid. Alabama has retired the phrase ``perennial power.'' Ole Miss seems poised to flex its muscle. And the rest of the SEC is ready to pounce on any missteps.
On the plus side, Miles returns at least 17 starters from a team that started 7-0 last year before that nasty three-loss stretch vs. Bama, Arkansas and Ole Miss that nearly saw Miles bounced from the Bayou.
The returnees include Heisman candidate Leonard Fournette, a 6-1, 230-pound junior who rushed for a school-record 1,953 yards and 22 touchdowns last fall.
The defense returns nine starters who will be guided by new coordinator David Aranda, who replaces Kevin Steele, who has moved to Auburn. Aranda will install the 3-4 defense he used to make Wisconsin the nation's top scoring defense last fall.
The Tigers' tale figures to be told at quarterback, where junior Brandon Harris needs to step up in an offense that averaged an unsatisfying 32.8 points a game in the potent SEC. In case Harris falters, Purdue transfer Danny Etling could be a viable alternative.
Given that Miles' job seems to be on the line, the Tigers face a pressure-packed situation. But that's almost always the case at LSU, which is expected to be in the national championship hunt in a division that has produced five national championships since the Tigers' 2007 title.
We'll find out a lot right out of the gate, when LSU travels to Lambeau Field, home of the Green Bay Packers, to play Wisconsin on Sept. 3.
Should be another wild autumn for Miles, the man they call the Mad Hatter. Just the kind of thing he and his Tigers thrive on.
Herb's Countdown so far: No. 16: Georgia, No. 15: USC, No. 14 Michigan State, No. 13 Iowa, No 12 TCU, No 11 Washington, No. 10 Notre Dame, No. 9 Stanford, No. 8 Tennessee, No 7 Ohio State
[/membership]