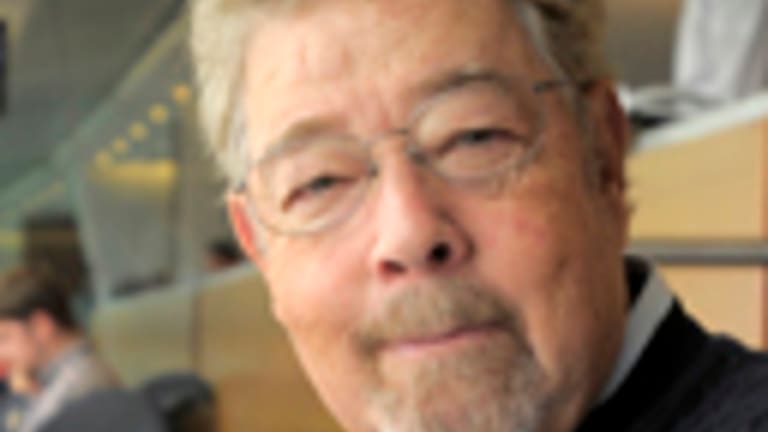 No. 8: Tennessee
There was a time when Tennessee-Florida was must-watch football. Understated Phillip Fulmer vs. outspoken Steve Spurrier…
There was a time when Tennessee-Florida was must-watch football. Understated Phillip Fulmer vs. outspoken Steve Spurrier…
There was a time when Tennessee-Florida was must-watch football. Understated Phillip Fulmer vs. outspoken Steve Spurrier.
They usually played in mid-September, for basically all the SEC East marbles. It was kind of like the Daytona 500, where the championship game started the season.
Then Fulmer lost a few games and his mojo, and Lane Kiffin was given the keys to Rocky Top in 2009 by boosters eager for the next era. That didn't go so well. Nor did the Derek Dooley era.
Butch Jones finally seems to have righted the ship. Tennessee's 9-4 mark, which was diminished by four agonizingly close losses (to Oklahoma, Florida, Arkansas and Alabama), has expectations soaring high above the Great Smoky Mountains.
In his fourth season, Jones has 17 starters back from a team that was ``basically four plays away from an undefeated season,'' as Phil Steele put it.[membership level="0"] The rest of this article is available to subscribers only - to become a subscriber click here.[/membership] [membership]
I always used to chuckle when coaches of 3-8 teams would say they were ``12 plays away from being 10-1,'' or whatever. But when Steele says it, and knowing what I know about the Vols, it adds up to reasons for excitement in Knoxville.
That said, I do want to see it. I want to see Jones, who made his mark at Central Michigan and Cincinnati, handle the burden of expectations in the SEC, the world-wide college football leader.
Not saying I doubt the Vols. Just saying they are in the must-see picture again.
The excitement starts with senior quarterback Joshua Dobbs, who needs 46 rushing yards and six rushing TDs to become the all-time Tennessee leader in those departments. The gifted dual threat passed for 2,291 yards (with 15 TD passes) and ran for 671 yards (11 TD runs) last season.
He'll hand off to a pair of talented junior runners, John Hurd (1,288 yards, 12 TDs) and Alvin Kamara (608 yards, seven TDs).
On defense, new coordinator Bob Shoop, who was lured away from Penn State, is expected to use the Vols' talent to ramp up the intensity and aggressiveness. It's a good move for Shoop, who joins one of the nation's hottest programs. And a great move for the Vols, who are gaining a highly respected defensive coach who did excellent work for James Franklin at Penn State and Vanderbilt.
If Tennessee meets Michigan in one of the many Big Ten-SEC bowls or even the College Football Playoff, look for sparks to fly. When Jones joked with Bret Bielema and Mark Dantonio on Twitter last spring about catching lunch and a Wolverines practice in Florida, coach Jim Harbaugh shot back: ``Suggestion to my Rocky Top colleague, rather than lunch in Florida you might spend your time and focus attending to your present team.''
The Harbaugh barb was especially unsettling because Tennessee is involved in a Title IX investigation into sexual assaults on campus.
In other words, if there is a Michigan-Vols matchup, it will be must-watch matchup.
Whether the Wolverines or another worthy post-season opponent, the college football world will be saying, ``Welcome back, Tennessee.'' Herb's
Countdown so far: No. 16: Georgia, No. 15: USC, No. 14 Michigan State, No. 13 Iowa, No 12 TCU, No 11 Washington, No. 10 Notre Dame, No. 9 Stanford [/membership]