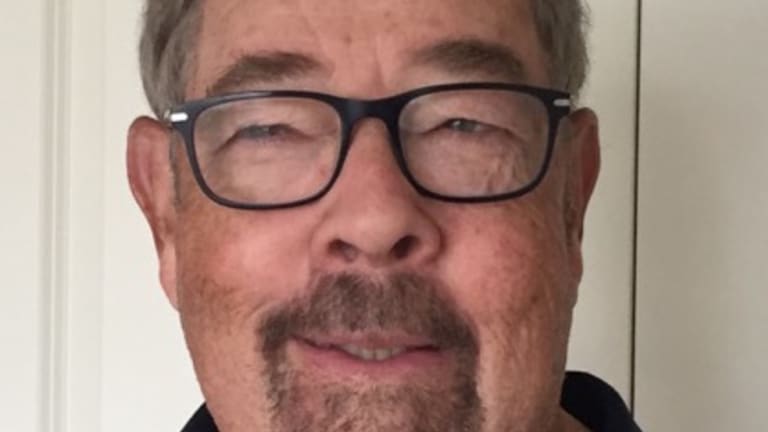 Northwestern survives at Purdue; Michigan-Notre Dame showdown looming large
Your northwest Indiana report. Week 1 Edition . . @ Nice 31-27 win for Northwestern at Purdue on Thursday night.  QB…
Your northwest Indiana report. Week 1 Edition . .
@ Nice 31-27 win for Northwestern at Purdue on Thursday night. 
QB Clayton Thorson returned just eight months after a major ACL injury in the Wildcats' bowl. And backup QB T.J. Green (son of Trent Green) did good things while limiting Thorson's risk factor.
The Cats scored all 31 of their points in the first half as Purdue's young defense grew up quickly. Ironically, a mental-error personal foul by veteran defensive tackle Lorenzo Neal, who needlessly slammed Jeremy Larkin to the ground after the whistle, gave NU the late first down it needed to ice the game.
Larkin (143 yards, two TDs), a sophomore who succeeds Justin Jackson at running back, had a nice game. So did Purdue's true freshman receiver, 5-9 (on tippy toes) Rondale Moore, who set the Purdue record with 313 all-purpose yards in his college debut: 11 receptions for 109 yards, two runs for 79 yards and five returns for 125 yards.
In the end, though, the Boilermakers made too many mistakes, including three interceptions.
Their raditional names say Iowa and Nebraska are the biggest threats to Wisconsin in the Big Ten Wet. Wouldn't surprise me, though, if Northwestern and Purdue turn out to be right there.
@ Michigan-Notre Dame dwarfs them all.
It's the best Week 1 matchup in the Big Ten, and one of the best in the nation.
There's so much on the line from a won-lost standpoint. The winner will be identified as a serious College Football Playoff darkhorse. If it's the tight game we expect, the loser will remain in the hunt, but with virtually no margin for error.
But the heat, already turned up on Jim Harbaugh, will become even more intense if Michigan loses. That's one reason I gingerly expect the Wolverines to nudge past the Irish.
Michigan-ND is very similar to Georgia's early-season trip to South Bend last year. The Dawgs eked out a victory but the Irish remained in the playoff conversation until November, when they collapsed at Miami and Stanford.
Key question: How will the quarterbacks fare? Michigan's Shea Patterson, the Ole Miss transfer, is a mystery at this point. And we don't know how Notre Dame's Brandon Wimbush, who supposedly has matured this off-season, will deal with a Wolverines defense that's among the best in the nation.
In other words, must-see stuff under the Golden Dome.
Elsewhere, I happen to think Northern Illinois, which has a good track record in these kinds of games, will keep things interesting at Iowa.[membership level="0"] The rest of this article is available to subscribers only - to become a subscriber click here.[/membership] [membership]
I also am mildly curious to see how Maryland plays against Texas in light of the cloud over coach D.J. Durkin, who's on administrative leave after the death of a player in June workouts. The Terps surprised the Longhorns in Austin last year. But Texas should be much improved in its second year under Tom Herman. Maryland? Who knows?
Another game that will be of interest (for its fan base at least) is the debut of fifth-year quarterback A.J. Bush at Illinois, which continues to have a very young roster overall. If Bush—at his fourth school after spending time at Nebraska, a junior college and Virginia Tech—can play a bit, Lovie Smith will have a chance to show Illini Nation some improvement.
Elsewhere, there are a bundle of epic point-spread contests. Utah State (plus-23.5) at Michigan State, Western Kentucky (plus-36) at Wisconsin, Oregon State (plus-38.5) at Ohio State, Appalachian State (plus-24) at Penn State) and Akron (plus-26) at Nebraska.
It wouldn't surprise me if they all covered. On the other hand, I won't read too much into it if any of them don't beat the spread.
What would be a big surprise: If any of them are in danger of being upset.[/membership]