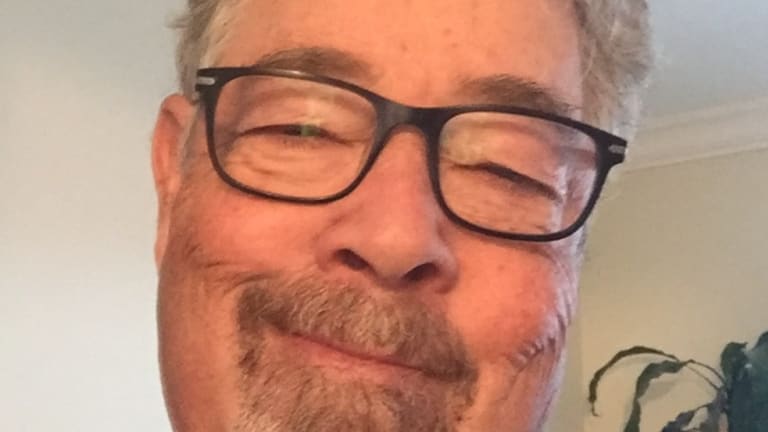 Ranking the Big Ten's top non-conference games
I'm not sure Midwesterners give the SEC enough credit for its abundance of competitive instate rivalry games: Games like…
I'm not sure Midwesterners give the SEC enough credit for its abundance of competitive instate rivalry games: Games like…
I'm not sure Midwesterners give the SEC enough credit for its abundance of competitive instate rivalry games: Games like Florida-FSU. Georgia-Georgia Tech. Clemson-South Carolina. Louisville-Kentucky. Those games can be as challenging as league games.
The Big Ten doesn't have as many of those natural rivalries. It has Iowa-Iowa State and Penn State-Pitt, and that's about it. They are lower in intensity as well as fewer in number.
But Notre Dame willing, the Big Ten generally has its share of intriguing non-conference match-ups. Here's how each school's best non-league game ranks in entertainment value. How pumped up are you for your school's best non-conference matchup?
1, Michigan at Notre Dame, Sept. 1
First meeting since 2014 will catapault winner, leave loser in a hole. Since these two storied programs began meeting regularly in 1978, they have met 31 times. And they are 15-15-1.
2, TCU vs. Ohio State, Arlington Tex., Sept. 15
With the whole college football world watching, the Buckeyes can't afford a slip like last year's disaster vs. Oklahoma. The Horned Frogs aren't supposed to be at the top of their game this year. But Gary Patterson always is.[membership level="0"] The rest of this article is available to subscribers only - to become a subscriber click here.[/membership] [membership]
3, Notre Dame at Northwestern, Nov. 3
Wildcats have won last two meetings (1995 and 2014) by combined five points. Northwestern's last win before that? In 1962, when Ara Parseghian was coaching. . . the Wildcats.
4, Penn State at Pitt, Sept. 8
Remember the last time Penn State went to Pitt, in 2016, and lost 42-39, leaving it vulnerable to being snubbed by the College Football Playoff despite winning the Big Ten? The Nittany Lions do.
5, Iowa State at Iowa, Sept. 8
Hawkeyes have won three straight overall, but have lost two of the last three in Iowa City in this often intense rivalry game.
6, Colorado at Nebraska, Sept. 8
First meeting for these longtime Big 8/Big 12 rivals since Cornhuskers bolted to Big Ten in 2010. And now the Buffaloes roam in the Pac-12. Three more meetings (2019, 2023, 2024) are scheduled. Cornhuskers also will play Oklahoma in 2021-22.
7, USF vs. Illinois, Chicago, Sept. 15
Illini, who hope to strut their stuff in Soldier Field, sure could use a win to make a statement to their Chicago alumni base. South Florida has suffered heavy personnel losses from last year's 10-2 but still looks formidable.
8, Missouri at Purdue, Sept. 15
Boilermakers mopped up Mizzou 35-3 in Columbia last fall in their unexpected march to bowl eligibility in Jeff Brohm's first season. Another post-season trip will depend on games like this and a Sept. 22 meeting with Boston College, as Purdue plays two Power Five non-conference games.
9, Maryland vs. Texas, Landover, Md, Sept. 1
The Terrapins shocked the Longhorns in Austin 51-41, spoiling Tom Herman's coaching debut in burnt orange. That doesn't figure to happen again. If it does, Fear the Turtle.
10, Michigan State at Arizona State, Sept. 8
Spartans will be expected to have fun in the Valley of the Sun. But ASU, which will be playing its second game under NFL/ESPN veteran Herm Edwards, figures to be pumped up.
11, BYU at Wisconsin, Sept. 15
Badgers will catch grief again this fall for not playing tougher non-conference schedule. What they need to do is handle BYU like they did last year (40-6) and root like hell for the Cougars against Boise State and their three Pac-12 opponents.
12, Virginia at Indiana, Sept. 8
The biggest win of the Tom Allen Era? It might be the Hoosiers' 34-17 victory at Virginia last fall. That put them in the hunt for a bowl berth before a string of late tough losses. In Allen's second season, IU again will need to go after non-conference wins with intensity. Because life in the Big Ten East won't be sympathetic.
13, Fresno State at Minnesota, Sept. 8
The Gophers might have chosen the wrong time to schedule their first meeting with Fresno State. The Bulldogs, 1-10 two years agao, were 10-4 last year in their first season under former Cal coach Jeff Tedford.
14, Rutgers at Kansas, Sept. 15
Do not adjust your sets. This really is a meeting between Power Five schools. And Rutgers need to make the most of its opportunity against the Jayhawks, who have won three games in the last three years
.[/membership]