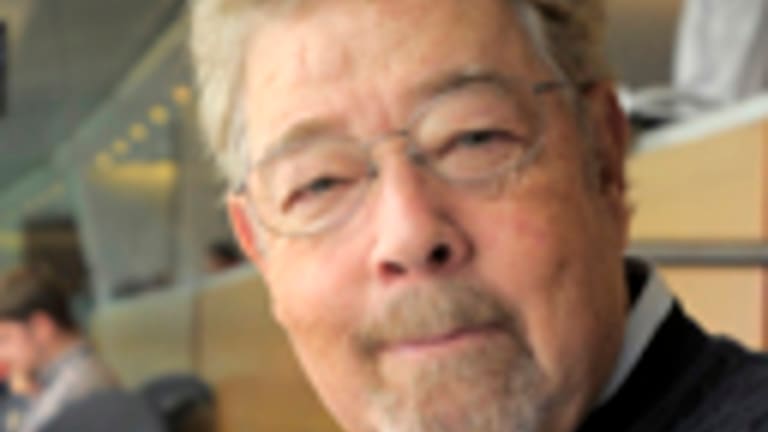 Rondo rips Wade & Butler. If you prefer soap opera to hoops, Bulls are real deal.
Ordinarily, I wouldn't inflict the latest Bulls' tempest in a chamber pot on anyone outside their sphere of interest.…
Ordinarily, I wouldn't inflict the latest Bulls' tempest in a chamber pot on anyone outside their sphere of interest.
But this one just overflows.
After the Bulls blew a late lead in their loss to Atlanta on Wednesday, their best players, Jimmy Butler and Dwyane Wade, ripped their teammates.
Some samples. . .
"If you're not pissed off any time you lose, something's wrong," Butler said
"I don't know if they care enough," Wade said.
To which Rajon Rondo, who was supposed to be one of the Bulls' best players this year, but definitely isn't, responded with an Instagram(!) tirade.[membership level="0"] The rest of this article is available to subscribers only - to become a subscriber click here.[/membership] [membership]
Rondo, who did his best work as a youthful Celtic, posted a photo of himself, Kevin Garnett and Paul Pierce, accompanied by a not-too-subtle rant.
"My vets would never go to the media," Rondo's post said in part. "They would come to the team. … When we lost, they wouldn't blame us. They took responsibility and got in the gym. They showed the young guys what it meant to work. I may be a lot of things, but I'm not a bad teammate. My goal is to pass what I learned along. The young guys work. They show up. They don't deserve blame. If anything is questionable, it's the leadership."
Rondo, you may recall, was suspended earlier this season for throwing a towel in the face of assistant coach Jim Boylen.
Obviously, Rondo, who has gone from being The Answer at point guard when he was signed in the off-season to being A Big Problem, wants to be gone.
And the Bulls ought to accommodate him faster than you can say, ``Olé.
And I expect they will—although they'll try to do it under the cover of night.
There's lot of hand-wringing in Chicago at the moment, bemoaning the sorry overall state of the Bulls.
But really, this is pretty much what the NBA is. It puts the best basketball players in the galaxy into a stewpot, seasons it with insane amounts of money—and has rules that assure that only the most talent-laden squads can be successful.
And the rest?
The rest bring to mind the old Woody Allen quote:
``I feel that life is divided into the horrible and the miserable. That's the two categories. The horrible are like, I don't know, terminal cases, you know, and blind people, crippled. I don't know how they get through life. It's amazing to me. And the miserable is everyone else. So you should be thankful that you're miserable, because that's very lucky, to be miserable.''
Don't get me wrong. I used to love the NBA. And I'm not talking about the Michael Jordan Wonder Years, when we in Chicago could bask in the greatest greatness basketball has ever known, and ever will know.
Honestly, I enjoyed the Jordan-era playoffs. But there were only about 10 regular-season games worth watching, unless you enjoyed seeing bayonets against machine guns.
No, the NBA I enjoyed was the NBA of my youth. Russell vs. Chamberlain. Oscar Robertson vs. anybody. (Before the Bulls were born, I was a Cincinnati Royals fan.)
And then, the original ``battling, baby Bulls.'' Tickets were $4. Center court. Because my dad, who owned a remote suburban drug store, sold a few cases of Coca-Cola each week, the Coke salesman occasionaly would give him tickets. In the sixth row. Center court.
And those Bulls were pretty good. They won their first three games as an expansion team. They made the playoffs their first year. (Eight of the league's 10 teams did, but we thought it was cool.)
And they were humble, likeable guys. They didn't make a lot of money. Their goal was to win, not poster-ize.
And what has all of the NBA's current success brought it?
They are, to quote incurable Knicks fan Woody Allen: ``Miserable.''
And not just the Bulls at this moment.
This is a franchise that has taken earnest, hard-working players like Joakim Noah, an uber-competitive flower child, and Luol Deng, an admirable caring over-achiever, and made them expendable.
Heck, these guys even played defense.
Under the unblinking eye of the NBA, Derrick Rose—who seemed to be the heart-warming story of a local kid who had made good—was turned from the NBA's MVP into a selfish, short-sighted lad devastated by injuries and poor decisions.
There's something very un-fun about the NBA to me.
I was on the NBA beat for half-a-season a few years ago. It was Rose's MVP year. Rookie coach Tom Thibodeau was more brilliant than crusty at that point. The Bulls had the best record in the league. Everything was right in Chicago's NBA world.
And yet. . .
I picked up the team right before the All-Star break.
At the pre-game media session, I asked Thibodeau if the break was coming at a good time. I just needed something for the notebook. Anything. Either, ``You like to keep playing when you're playing well.'' Or, ``We can use the rest.''
And here is what he said, roughly 3-1/2 hours before the All-Star break:
``We don't look ahead.''
This is the kind of stuff that goes on in the NBA. There aren't enough happy people in the NBA for my tastes. It's such a talent-driven, money-driven, too-many-games-played world.
The players are immensely talented, no doubt. But there's too much melodrama.
That's especially true with the Bulls these days.[/membership]