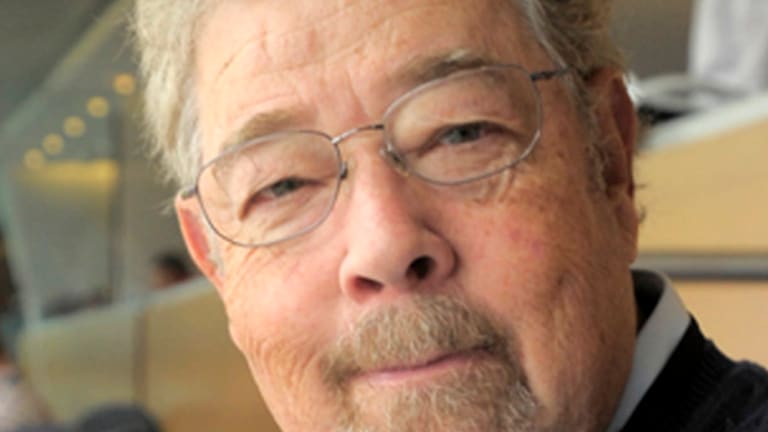 Soaring Irish don't talk about winning. It's all about doing the things that lead to winning.
It's often dangerous, or at least premature, to start celebrating teams when there are still games to play. And heaven…
It's often dangerous, or at least premature, to start celebrating teams when there are still games to play.
And heaven knows, Notre Dame, which debuted at No. 3 in the inaugural College Football Playoff rankings on Tuesday, has four monumental games to play. Win out, and a shot at the national championship is pretty much a lock. Lose any of them, and the air comes out of a big-time season.
But looking ahead is OK for us fans and media. It's the players and coaches who have to focus on the mantra we used to hear from Mike Keenan when I was covering his Chicago Blackhawks: ``Focus on the process, not the results.''
I was reminded of this by an interesting response Brian Kelly gave on Saturday, after his Fighting Irish had taken down N.C. State 35-14.
It was ND's sixth straight win by at least 20 points—the first time the Irish have done that since their 1966 national championship team won seven straight by at least 20 points.
``Is there a mindset among this group that they don't just expect to win, but expect to win big?'' Kelly was asked.
``We don't talk about winning,'' he replied. ``Winning is not even part of our vocabulary. We didn't talk about winning any games this year. It's about the mindset that we've created to dominate our opponent. So winning is not even part of the equation with this group.''
But they do talk about doing the things you have to do to be successful.[membership level="0"] The rest of this article is available to subscribers only - to become a subscriber click here.[/membership] [membership]
``Moving forward, I'm scared for other teams,'' linebacker Drue Tranquill said after ND's 20-19 disappointment against Georgia, ``because we are coming to punish each and every opponent that we play.''
That's generally a pretty good path to winning.
Whether the Irish can make good on that vow in their final four games remains to be seen. The opponents are a solid group.
Wake Forest (5-3) comes to South Bend this week riding a 42-32 victory over Louisville. That's followed by ND's trip to unbeaten ninth-ranked Miami.
After that, Navy (5-2), which has lost only to ranked opponents UCF and Memphis, brings its option trickery to Notre Dame. And finally, there's a season-ending trip to No. 18 Stanford (6-2).
Point is, if the Irish don't bring their A-game, anyone in that quartet is capable of making them pay. And as the stakes get higher, as the pressure mounts in November, it's not as easy to bring your best every week.
But I will say this: This Notre Dame sure looks better-equipped to deal with bumps in the road than the 2012 Irish, who went 12-0 before being clobbered by Alabama in the national championship game.
The 2012 Irish won five of their games by seven points or less, including a pair of overtime escapes. And some of those weren't against imposing opponents.
More importantly, this Irish team is solid all-around. It has a top-notch running game and a stout defense—and it doesn't rattle.
When N.C. State blocked a punt for an early 7-0 lead, Notre Dame handled it in stride. And that should not be under-estimated against the 14th-ranked Wolfpack, who are very solid themselves.
``I think that was most impressive for me,'' Kelly said. ``When you get a punt block, it has a tendency to really affect your football team. Our guys never flinched. It was as if nothing ever occurred other than let's get back out on the field and get back to work. That's hard to build. It took us a long way, a long time to get to that.''
Notre Dame also has an abundance of playmakers on both sides of the ball.
Running behind a pair of likely high NFL draft picks, Josh Adams has inserted himself into the Heisman conversation among voters who are paying attention.
Adams, who's sixth in the nation in rushing (146.1 yards a game), has gone at least 60 yards seven times this season, including four TDs of more than 70 yards.
It's a crowded Heisman field at the moment. Ohio State's J.T. Barrett also has inserted himself into a field that includes Penn State's Saquon Barkley, Stanford's Bryce Love and Oklahoma's Baker Mayfield, to name the frontrunners.
But Kelly hopes there's still time for Adams to state his case.
``If you hold your vote until the end of the year, that would be great.,'' the Irish coach said. ``I think he's a great back. There are other great players that are up for the Heisman, but he continues to play against top competition, and continues to excel on a very good football team. There's plenty of really good football left in this season, and I think we should just let it play out.''
Come to think of it, that's probably good advice for the College Football Playoff selection committee—and for all of us who want to put in our two cents on the playoff and the Heisman chase.[/membership]