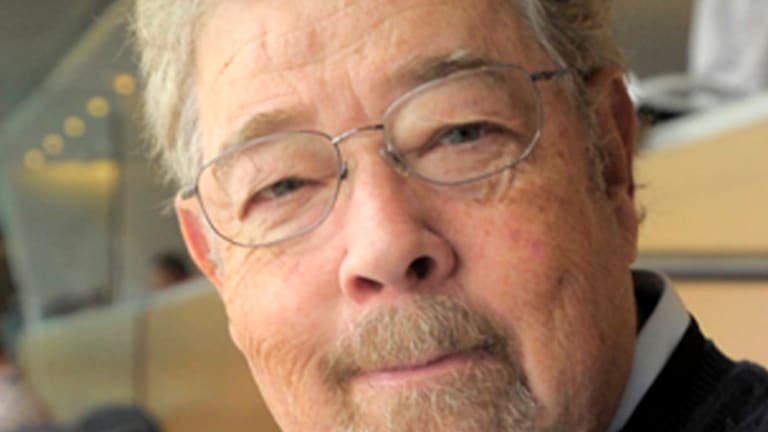 The 'Shoe fits: Ohio State states its playoff case in thriller vs. Penn State
Whoa! When I called Penn State-Ohio State `The Bigger Game,' I was merely trying to distinguish it from Michigan-Ohio…
Whoa! When I called Penn State-Ohio State `The Bigger Game,' I was merely trying to distinguish it from Michigan-Ohio State, which is traditionally The Game in the Big Ten.
That might not have been enough hype. By now, you know what a marvelous epic it was, Ohio State's miraculous 39-38 comeback to beat the Nittany Lions, who had jumped out to an early 21-3 lead.
When it was all said and done, the Buckeyes were tracking for the College Football Playoff, and J.T. Barrett was tracking into the Heisman Trophy race—and the Nittany Lions and Saquon Barkley were feeling the Horseshoe didn't fit.
Barkley isn't finished in the Heisman hunt yet. He remains on my short list with Barrett, Notre Dame's Josh Adams and a player (or two) to be named later. But I'm weird. I like to wait till November before I start getting serious about my Heisman vote.
IN HONOR OF HALLOWEEN, AN EERIE STAT
Urban Meyer has lost three bowl games as a head coach. In 2007, 2013 and 2016.
The year after the first two losses, he won the 2008 and 2014 national championships.Let's just mark 2017 as ``to be determined.''[membership level="0"] The rest of this article is available to subscribers only - to become a subscriber click here.[/membership] [membership]
THE (TENTATIVE) FINAL FOUR
If I were on the committee, this would be my College Football Playoff at this point.
1, Alabama
2, Georgia
3, Notre Dame
4, Ohio State
That said, Penn State, Oklahoma and Clemson have strong cases.
I'm not really a big fan of arguing about hypothetical things, though, especially things like the College Football Playoff lineup before Halloween.
But I will say these things. . .
Ohio State just beat everybody's No. 2. And it did it with a stellar comeback after a sloppy start, a great measure of its toughness. I attach much more importance to a remarkable mid-season effort than deducting too many points for an early-season stumble like the one the Buckeyes had against Oklahoma.
Penn State's uber-competitive loss at Ohio State should not be seen as a deal-breaker. It's arguably a better loss than Notre Dame's home loss to Georgia.
Oklahoma's loss to Iowa State is looking better and better. Kudos to the Cyclones for their marvelous win against TCU on Saturday. That clarified things a bit. (And thank you, Houston, for solving the South Florida problem.)
Clemson certainly could have a case by the time the committee is actually writing down its four-team field in ink. Then again, a loss to Syracuse is a major demerit, even if it thrilled the legion of broadcasters who went to school in Upstate New York.
And while no one's going to be making cases for Wisconsin and Miami at this point, if they run the table, these two survive-and-advance unbeatens ought to be in the discussion.
But for now, I'm not going to get real exorcised about who ought to be in the playoff. Let's play some more games first.
Games like Notre Dame-Miami, Georgia-Alabama, Clemson-Miami, TCU-Oklahoma (at least once), to name a few.
YOUR TMG BIG TEN POWER RANKINGS
Here's something weird. I may be more impressed with Penn State now than I was before it went to Ohio State. Which is also saying a lot about the Buckeyes.
A lot of dominoes would have to fall into place. And there would undoubtedly be plenty of howling. But an all-SEC/All-Big Ten playoff wouldn't bother me. If it turns out that they have the four best resumes.
1, Ohio State (2): When Urban Meyer said, ``What the heck just happened?'' he summed it up well. Punched in the mouth, the Buckeyes staged an epic recovery. That's not simply an Instant Classic. It's one of the top 10 Big Ten games of all-time.
2, Penn State (1 last week): I will always remember the anguished look on James Franklin's face after Ohio State, down 35-20 early in the fourth quarter, blocked a Penn State punt. Reminded me of Moises Alou's reaction when Bartman reached for that baseball.
3, Wisconsin (3): Yet another lack-luster win, 24-10 at lowly Illinois, raises questions about the unbeaten, but unimposing Badgers. I'm not going to pile on against my alma mater. They're still going to be favored in their final four regular-season games. But heavens to Hans Brinker, they're skating on thin ice.
4, Northwestern (6): That's three wins (at Maryland, Iowa, Michigan State) in a row for the Wildcats, who once again have righted the ship after a listless start. With a good effort at Nebraska this week, Northwestern could win its final seven games for a 9-3 mark, with losses to Wisconsin and Penn State.
5, Michigan State (4): Sparty, Sparty, Sparty. Give Northwestern credit for playing its purple butt off. But just when it looked safe to get back on the Green-and-White bandwagon, MSU slipped on a triple-overtime banana peel at Northwestern. Chances to atone the next two weeks against Penn State and Ohio State. Good luck with that.
6, Michigan (5): Redshirt freshman QB Brandon Peters makes splashy debut against `hot' Rutgers. Let's just say this: Coach Khaki Pants gets a pass this year because his team is way too young. Next year? No excuses.
7, Iowa (8): Hawkeyes scuffle past Minnesota before back-to-back games vs. Ohio State and at Wisconsin. Not promising, you say. Then again, Iowa has that early OT win at Iowa State to hang its black-and-gold hat on. When was the last time you heard somebody say, ``We'll always have Ames?''
8, Nebraska (11): It was just a 25-24 sneak past Purdue. But with only one ranked team (Penn State) left, a winning season remains within the grasp of the Cornhuskers (4-4) and embattled Mike Riley. I'm still wondering how Nebraska fans who want a change feel about that.
9, Rutgers (9): Did not embarrass themselves in 35-14 loss at Michigan. And that's progress for the improving Scarlet Knights. A .500 season is a longshot, but not looking impossible. Handle Maryland and Indiana, and the finale against Michigan State would be fraught with excitement.
10, Purdue (10): After promising 4-2 start, the wheels are starting to come off. But that doesn't diminish the encouraging debut of Jeff Brohm. And Illinois is coming to town this week. Win that one, and beat Indiana, and Commissioner Delany will hand you a bowl bid.
11, Maryland (12): Coming off good scuffling win vs. Indiana. And now, another opportunity at Rutgers this week. What's in your third-string quarterback's wallet?
12, Indiana (7): Last week, I was thinking the Hoosiers were the best 0-4 conference team in the nation. After sloppy 42-39 loss at Maryland, I'm thinking they're just another 0-5 conference team.
13, Minnesota (13): Three of the Gophers' losses have been by seven points or less. Whether Minnesota (4-4) wins another game or not—and it might—a decent debut for P.J. Fleck. Although the reality is, it wasn't reality-show-worthy.
14, Illinois (14): Freshman QB-of-the-future Cam Thomas—who's averaging 7.9 yards on 20 carries—can run. When Thomas—who has completed seven passes, four to Illini teammates and three to opposing defenders—learns to throw, look out. The Illini are so young that they lead the nation in players who are declining bar-mitzvah invitations on football Saturdays.[/membership]