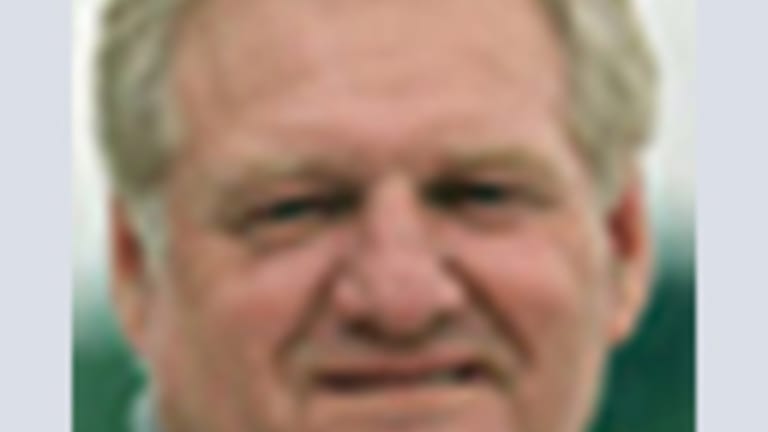 ACC hoops leader showdown: FSU vs. Notre Dame?
(Just wondering about some things as we slide into the heart of the college basketball season) We know that the Atlantic…
(Just wondering about some things as we slide into the heart of the college basketball season)
We know that the Atlantic Coast Conference won the national championship in college football with Clemson's pulsating victory over Alabama in the College Football National Championship game.
And we know that the ACC considers itself THE elite league in college basketball (argued only slightly by the other conferences).
But what was startling this week was to see a match up on Wednesday in a BASKETBALL showdown between Florida State and Notre Dame for the top spot in the ACC.
Excuse me?
Not Duke, Not Carolina, not Virginia. Not Louisville. But the Seminoles, ranked No. 10 and the Irish, ranked No. 15.
FSU won 83-80 in the game at Tallahassee. This not a fluke, folks. The Seminoles are 17-2 and have already posted wins over Duke and Virginia. They did lose at North Carolina, but that's almost never an upset against any team on the Tar Heels schedule.[membership level="0"] The rest of this article is available to subscribers only - to become a subscriber click here.[/membership] [membership]
As for Notre Dame, well the Irish stunned the ACC two years ago when they came into Greensboro, N.C. and walked away with their first ACC tournament championship.
Under Mike Brey, the Irish have been a steady force in the ACC.
The point of all of this is that the ACC has become what it set out to do when it went on its search and destroy mission to get bigger and better a dozen years ago with expansion.
It is not only an elite conference in basketball and football, but is also a multi-tiered league with several layers of greatness. It is not yet the Big Ten or SEC in terms of money coming into the conference coffers, but that will get a boost in two years when the ACC television network goes on line.
Although the chances are still strong that we are more likely to see a Carolina or Duke or Virginia or a Louisville march through March Madness, it would not be a stunner to see FSU and Notre Dame, two schools with more of a football identity in their DNA, be part of the Sweet 16 invitation list as well.
What a thing.
***
There were some signs of hope at Boston College when the Eagles began January with a pair of ACC wins over Syracuse and North Carolina State, which was two more victories than the Eagles won in 18 conference games a year ago.
But back to back double digit losses to Syracuse and Virginia may be truer indications of how far Coach Jim Christian's team still needs to travel.
The 71-54 loss to the Cavaliers dropped the Eagles to 2-4 in the ACC and 9-10 overall. And another spanking is likely on Saturday when Carolina comes to Conte Forum (a legitimate sellout crowd is expected).
But if the Eagles are going to at least fly a little, the three games after Carolina--at Miami, at Virginia Tech and home against Wake Forest--will be a better measure of progress.
The numbers--such as Power rankings like the highly respected Ken Pomeroy compiles--show the size of the gap between the Eagles and the rest of the conference.
In this week's rankings, Pomeroy had 11 ACC teams ranked in the Top 53. BC was last (No. 15) in the ACC with a ranking of 167.
For further comparison, of the Power 5 conferences, plus a highly regarded major conference such as the Big East, only Washington State (193) and Oregon State (267), Missouri (190) and DePaul (189) had lower power rankings.
***
Although the games are over, it is still football season--recruiting will continue until Feb. 1 and the ACC should announce its conference schedules for next season next week.
For Boston College, the key question will be if the so called ""rivalry'' game against Syracuse will be back in its Thanksgiving weekend slot.
It was bumped this season when the ACC scheduled Syracuse-Pitt on Thanksgiving weekend, which put BC into a road game closer at Wake Forest instead of a home game against Syracuse.
BC has asked the ACC to make Syracuse its regular season closer each year, which means if the ACC agrees, the Eagles will finish next season at Syracuse.
***
Good move by Alabama to hire Greg Byrne from Arizona as its new athletic director to replace Bill Battle. Byrne is the son of former Oregon, Nebraska and Texas A&M athletic director Bill Byrne and is one of the best AD's in a circle which is shrinking in terms of people who know what they are doing.
FIRST GLANCE AT TMG's Seeds
Seeds
East
Villanova. 2. West Virginia 3. Louisville 4. Florida
Midwest
Kansas 2. North Carolina 3. Wisconsin 4. Butler
South
Kentucky 2. Baylor 3. Florida State 4.Arizona
West
UCLA 2. Gonzaga 3. Duke 4. Creighton[/membership]