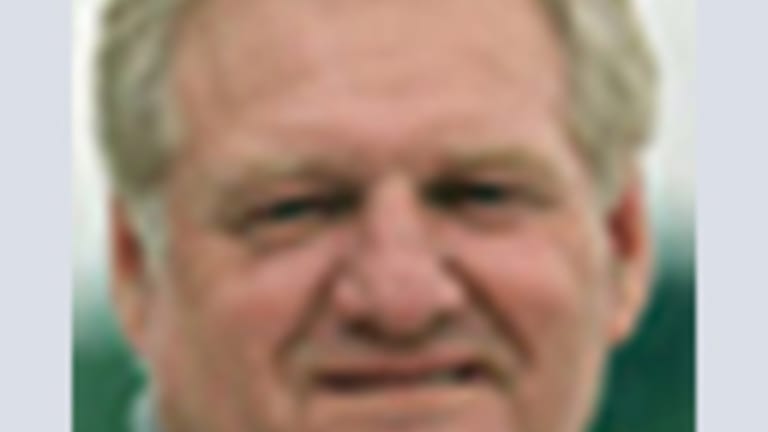 Alabama's St. Nick is still CFB's brightest star
Here's a game college football fans can play on New Year's Eve as they wait for Monday's semifinal showdowns between…
Here's a game college football fans can play on New Year's Eve as they wait for Monday's semifinal showdowns between Georgia and Oklahoma in the Rose Bowl and Alabama and Clemson in the Sugar Bowl.
Try talking about the Final Four games, about the players and about the playoffs and NOT find a connection to Alabama football coach Nick Saban.
Oh, you can talk about Oklahoma and its Heisman Trophy winning quarterback Baker Mayfield, but if the Sooners are going to be taking curtain calls after the final act of the college football season in Atlanta on January 8, they may have to get past Alabama--and Saban.
You can talk about the re-emergence of Georgia as a national contender under Kirby Smart. But guess where Smart was before he arrived in Athens? At Alabama, as an assistant on Saban's staff.
Clemson and Coach Dabo Swinney certainly deserve the respect that winning a national championship earned them last season. Guess who has stood in their way the last 2 season--Alabama and Saban? To get to Atlanta next week, Clemson and Swinney must find a way to eliminate Alabama--and Saban.
Clemson goes into the Final Four as the No. 1 ranked team in the country, the defending ACC champion and the defending national champion.
When the pairings were announced, Clemson--as the No. 1 seed--was matched against No. 4 seed Alabama and found itself immediately tabbed as a 3 point underdog.
Let's go back a few weeks to the drama surrounding the selection of the Four playoff teams. The only uncertainty was whether Big Ten champion Ohio State or Alabama, a runner up in the SEC West, would get the No. 4 spot behind Clemson, Georgia (SEC champ) and Oklahoma (Big 12 champ).[membership level="0"] The rest of this article is available to subscribers only - to become a subscriber click here.[/membership] [membership]
No drama really when once beaten Alabama (to Auburn) was picked over the two loss Buckeye team (Oklahoma and Iowa).
The selection committee used the logic that it wanted the four BEST teams as its playoff participants.
Alabama was chosen.
But here's a question where the answer would have been interesting. Almost everyone surrounding the process said that if Wisconsin had remained unbeaten and beaten Ohio State in the Big Ten title game, the Badgers would have been an easy choice as the No. 4 team.
Ok.
Even if that happened, how many college football "experts'' would have chosen Wisconsin as the "'better'' team over Alabama and Saban?
Here's another game you can play on New Year's Eve with your college football fan friends. Take the three other teams beside Alabama in the Final Four and make just one change. Put Saban as their head coach.
Who becomes the favorite to win the national championship?
Saban is the current front runner as college football's best coach. He is certainly in the discussion for the GOAT (Greatest of All Time) Award among college coaches with former Alabama coach Paul "Bear'' Bryant, who won 6 national titles at Alabama and is the Gold (if not Gould) Standard.
Nick has five and it could be argued that his accomplishments are better because he had to beat the No. 2 ranked team to win each of his titles. Bryant and Alabama were "awarded'' titles after victories over good teams, but it was more a vote in some instances than a "championship'' game.
Swinney, who has been to the last two national championship games, and Clemson certainly are worthy of praise and may be ready to move into No. 1 as consensus picks as the "best.''
But to do that, Clemson must beat Alabama and Saban--again.
I bow to the knowledge and experience of my TMG partner Tony Barnhart on most matters regarding the SEC. Mr. College Football thinks that Clemson will beat Alabama on Monday.
I'm not willing to concede that. The elephant (appropriately enough since Alabama is involved) in the room is Nick Saban.
Does he have the ""best'' most talented team? Arguably not? Is Alabama completely healthy? From various reports, it is better, but still not at full strength. But I think he is the best coach.
Clemson lost and won a national championship against Alabama the past two years in the final seconds with Deshaun Watson at QB.
Kelly Bryant is very good, but he is no Deshaun Watson.
Until proven otherwise, I can not pick against Alabama because Alabama has what no other team in college football has...Nick Saban.[/membership]