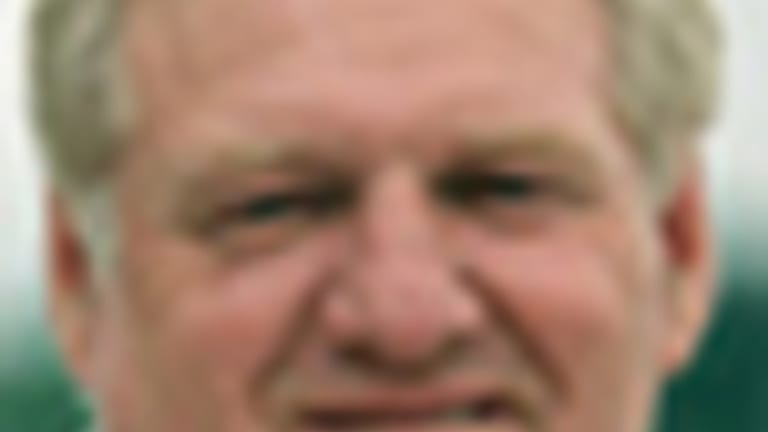 Another moment of truth for BC and Addazio
(An outsider's view of goings on at Boston College, aka The Heights)Let's start with some basic numbers. Four games into…
(An outsider's view of goings on at Boston College, aka The Heights)
Let's start with some basic numbers.
Four games into the 2017 season and Boston College football coach Steve Addazio's team has posted a 1-3 record. All three of the losses have been by double digits, two of the losses--against Wake Forest and Notre Dame--were home games.
In a 49-20 loss to Notre Dame, the BC defense allowed a staggering 611 yards, including 515 rushing yards.
But few things in life--or college football--are black and white or clear cut.
Addazio said that a handful of plays was the difference in a fairly even competitive game.
In a 34-7 loss to Clemson last week, BC went into the fourth quarter tied at 7-7 against the No. 2 ranked team in the country.
They were outscored 27-0 in the final 12 minutes.
Addazio pointed out that the Eagles have had to deal with key injuries to key players at positions in which the Eagles didn't have a lot depth..
And that brings us to BC's game at Alumni Stadium against Central Michigan. The Chippewas are a bottom tier Mid-American Conference team. They are a touchdown underdog to BC, a bottom tier Atlantic Coast Conference team.
Central Michigan has played four games. It has beaten Rhode Island and Kansas and lost to Syracuse and Miami (Ohio).
Boston College, even a banged up BC, is better. BC should win the game.
After Saturday, the Eagles face Virginia Tech, Louisville, Virginia and Florida State. The Eagles are not likely to be favored in any of those games. After that. BC closes against NC State (which just beat FSU in Tallahassee) UConn (at Fenway Park) and at Syracuse.
Other than UConn, BC is also likely to be an underdog in those games.
So Saturday could be it for BC in terms of Happy Days for some time.
Addazio is not yet feeling the direct pressure of needing to win to secure his job, but it is entirely possible that BC could whiff completely in their ACC games, as it did two years ago. And that surely would seal the deal.
So let's get back to the basics. Forget BC should beat Central Michigan. BC must beat Central Michigan. There isn't an excuse he can use to explain away a loss to the Chippewas. None. BC has a better team, better players, is playing at home.[membership level="0"] The rest of this article is available to subscribers only - to become a subscriber clickhere..[/membership] [membership]
Addazio and BC are boxed. There is no wiggle room here. But Addazio is a master of diversion. Listen to his words this week.
""I think what is really important here is continuing to develop,'' he said. "Each week I've come in here (meeting with the media) and said our goal is get better every day and every week. And that's what we've done. I think we're getting better each week. We've got to come out on fire. I anticipate that we will. There's a great attitude on our team, in our locker room. Our players understand that every week we get kind of hit sometimes with unexpected things, like injuries and things that are pretty severe to us. And we digest that. We go to work. We develop it. Whatever errors we had, we fix. That's been our M.O. each week and we continue to get better. I think we have the development right now of a really good football team. We've got to take them one week at a time and just continue to improve the areas that we need to improve in and adjust to the areas that we need to adjust in based on personnel changes. And I think we've done a really good job of that.''
There you have it. Pretty clear right, or is it? Let's look at some nuances (a great word as Paul Reiser first told us in Diner in 1982) in those words.
A sermon from The Heights about the current status of BC football from Steve Addazio, part Rockne, part Freud.
But in cases like this, I bow to a quintessential Jersey Guy, former Patriot and New York Giants head coach Bill Parcells, who once cut to the chase about how good or bad teams were playing.
""You can't dream up confidence,. You are what your record says you are,'' said Parcells.
So there it is. Boston College is a 1-3 team. .
1-4 will be so much worse for the Eagles and Steve Addazio.[/membership]