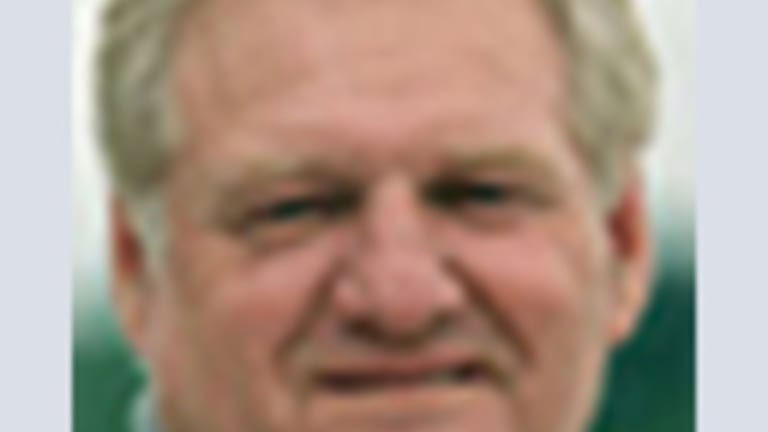 Baylor keeps lowering the bar
More headlines this week from Baylor. And, as has been the case for several years now the news is from off the field and…
More headlines this week from Baylor. And, as has been the case for several years now the news is from off the field and isn't good.
A Baylor coed filed a lawsuit against the university, alleging sexual misconduct by the football team coached by former Bears' coach Art Briles.
Ok. We've heard that tale before. Briles got fired, So did the AD and the President and everyone else involved with this hideous bit of business which said that during a 4-year period (2011-2014) 17 women were sexually assaulted by 19 different football players.
An external investigation portrayed a picture of a program which operated by its own laws. Anything goes, which often happens at places if the team can generate wins, because wins generate money. And under Briles, Baylor won a lot.
From 2011-2014, the Bears compiled a 40-12 record. The Bears went to four bowls, including the Cotton and Fiesta Bowls. They were better than Texas, which in Wac0, 90 miles to the North of the boys from Austin and perennially in the shadow of the Longhorns, was a big deal.
But this time they crossed the line. So something had to be done. And it was. But the investigation, conducted by a Philadelphia based law firm, may have just skimmed the surface of what was going on under Briles' Watch.[membership level="0"] The rest of this article is available to subscribers only - to become a subscriber click here.[/membership] [membership]
According to this most recent lawsuit, FIFTY ONE rapes or assaults were committed by 31 football players in four years. According to the lawsuit, one of Briles' assistants, his son Kendal, asked recruits who were making the visit to the campus, a simple question: "Do you like white women? because we have a lot of them at Baylor.''
Briles is now on Lane Kiffin's staff at Florida Atlantic University and one of the first recruits signed by FAU was a QB who was kicked out of FSU for hitting a coed.
I worked in Dallas from 1982-1987 when Baylor was coached by a decent man named Grant Teaff, who became the President of the American Football Coaches Associatiion after he retired at Baylor. Teaff is a good man and Baylor is nice Baptist school.
But it didn't feel big time, compared to its richer and more successful cousins, Texas and Texas A&M.
Then things changed in football and basketball. The Bears widened their recruiting base and lowered some of their moral barriers. Better players arrived--including Robert Griffin III--who won the Heisman Trophy in 2011.
The facilities in football and basketball went from family friendly to state of the art.
But there were also warning signs. Former men's basketball coach Dave Bliss who resigned in 2003 after an internal investigation surrounding the MURDER of a Baylor basketball player, which was so sordid that the NCAA issued a stunning "show cause'' notice on Bliss.
Stuff was happening, bad stuff.
But what was more disturbing and remains that way today, was the culture at Baylor which bred this.
Cheating and even the growing number of sexual assaults, are sadly becoming part of the landscape, as the quest to win immediately increases, resulting in coaches sometimes lasting only one year on multi-year contracts, or walking away from long term deals after their first season.
And in Texas, football still rules, which is why there remains a faction, led by Briles himself, who feels that his crime of allowing it to happen on his watch was more of a misdemeanor than a crime.
But if these latest allegations are true, then there needs to be far more serious consequences for Baylor than changing the names on the offices of the officials involved.
I have always maintained it is not fair to blame a group of players who were barely in high school for the misdeeds of their predecessors. They don't deserve it.
New Baylor coach Matt Ruhle doesn't deserve it either. He was building a conference championship team at Temple with a less is more budget.
Don't take away scholarships, don't take them off TV or prevent them from going to a bowl game.
But there is a way to punish the school without punishing the players and it involves money.
Baylor, as part of the Big 12, receives between 22 and 24 million each season. Put in a punishment that says for the next 4 years, the length of the reign of terror against women at Baylor, the Bears receive 8 million each season. That is a fine of $64 million dollars. That will have some sting.
Let the Big 12 take some of that extra money and set up a MANDATORY course for all athletes at all of its schools on sexual misconduct and social issues. Monitor the course, assign credits to it and if a player fails or drops out, he doesn't play.
Nothing will eliminate all of the crap that is occurring with alarming regularity, but putting some bite to the penalties will make everyone pause and if Baylor is a poster child for bad behavior, let them live with it.[/membership]