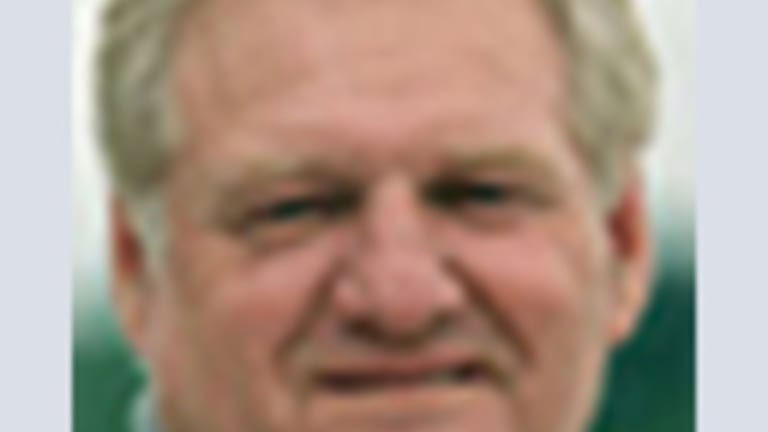 BC preparing to soar to new Heights
(An outsider's musings about what is going on at Boston College, AKA The Heights) The game plan, says Steve Addazio, has…
(An outsider's musings about what is going on at Boston College, AKA The Heights) The game plan, says Steve Addazio, has…
(An outsider's musings about what is going on at Boston College, AKA The Heights)
The game plan, says Steve Addazio, has not changed much over the past five seasons. Basic stuff. Play defense, run the football, make big plays on special teams, minimize the turnovers.
""Those are things we hold dear,'' conceded the Boston College football coach when the Eagles' 2018 version was unveiled at ACC media day a few weeks ago.
Addazio has worked hard to put the pieces at BC back together. On Friday, when the Eagles meet for the first time in an official summer/fall practice. If you want a "sleeper'' team for your preseason Top 25 and beyond, there has been some chatter that the Eagles' fit the mold.
[membership level="0"] The rest of this article is available to subscribers only - to become a subscriber click here.[/membership] [membership]
Start with 15 starters--nine on offense including the entire offensive line--returning. Add a running back in AJ Dillon, who is receiving preseason Heisman consideration. Mix in the optimistic talk about the health of starting QB Anthony Brown, who is coming off a season-ending knee injury, and is the catalyst for an offensive unit which produced some astounding numbers--45 points vs Louisville, 41 vs. Virginia and 35 against Florida State and finished the regular season with 5 wins in its last six games.
Throw in a defense which includes DE Zach Allen and FS Lukas Dennis, each of whom like Dillon, has received preseasonAll America consideration.
The reality check is this: BC has never broken the eight-win barrier in Addazio's five seasons at The Heights. The schedule this season includes ACC crossover games against Virginia Tech AND Miami, as well as the usual encounters with Florida State, Clemson and Louisville.
Addazio says he has worked hard to reach this point. In what may be more than preseason "coach speak," which all coaches spout in August, Addazio states his case with both facts and intangibles.
""I'm a big believer in chemistry,'' he said. "I just feel that what's college football is all about.. These guys have to believe that they're the most important thing to us, me as the head coach and to our staff. Were going to do everything we can to make it great for them.
"There's a chemistry in our locker room that we're not going to let each other down and we're going to fight for each other and when things are at their toughest at BC, we all had each other's backs. That's what this is all about. For us to take the next step, we need to do all those intangible things and we need to be together at a high level.''
The X's and O's department must also run smoothly. In going 7-6 last season (for the fourth time in five seasons) the Eagles had some head scratching moments, losing to teams they should have beaten (Wake Forest, NC State and Iowa) and beating teams (Louisville, FSU) they didn't figure to beat.
Losing Brown--in the middle of the NC State game on November 11th--was a crippling blow--which did affect the chemistry of the team, as would losing the starting QB at most places.
What will help from the opening kickoff against UMass on Sept. 1 is the cast of characters in the locker room.
"We have 16 seniors back,'' said senior tight end Tommy Sweeney. "We have a lot of guys who have played before. We have come a long way and we've been through a lot and I think that adds up a lot as far as how this year is going to go. Everybody has been together and we're really excited about that.''
Especially Addazio, who is wired for another gear during the season. When asked to describe his head coach in one word, Sweeney said, "Grit. I think grit is a good word for Coach Addazio,'' said Sweeney.
Addazio added his own description. "Tough.'''
Tough, Grit. Throw in a few other words such as "talent'' and experience'' and the Eagles just might have something that not many people are projecting right now.
On Friday, it will all start to unfold.
[/membership]